Fuse Switch Disconnectors
Avail Jaw Dropping Deals & Best Rates on Fuse Switch Disconnectors
Wood finishes are the less known yet frequently used product. It helps the furniture to get a high-definition finish with supreme quality. Wood polish is a must for all wooden items. Not only does it increase the durability of your furniture, but it also preserves its natural colour, making it more attractive and protecting against daily wear and tear. This is special touchwood polish is made specifically for furniture made of hardwood or manmade materials. It has a unique formula that ensures maximum protection against water spills and other small marks and scratches caused by day-to-day use.
What Are The Best Features of Using Wood Finishing Products?
The best features of using wood finishing products are:
Increased Longevity
Many people who take care of their furniture have been surprised that after they had applied furniture polish, it helped prolong the life of their piece of furniture. This is because coats of polish are essential in protecting the pieces of wood, keeping them from being damaged easily.
Stain-Resistance
Stain-resistant means that the furniture piece becomes hydrophobic, so liquids and stains don't sink in and stay for long. To get this benefit, apply a good quality wood polish to the furniture – most furniture comes with its own polish or can be purchased at your local home improvement store.
A Brand New Appearance
French polishing is a process that involves multiple layers of various materials, including wax and shellac. The layers are painted on in a molten form, burnished with a high-quality brush (the application process can take several days) and then polished off with extremely fine grit sandpaper.
Avoid Allergy
You can improve the health and well-being of your family by removing dust from the surface of your furniture. When you polish regularly, you're removing allergens that have collected on your furniture's surface and help keep it looking clean. Not only does this improve the appearance of your furniture, but it can also help reduce asthma attacks and allergies in your home.
Best-Sellers of Wood Finish Products
These are the best-selling products available under affordable wood polish prices, such as
The Most Popular Types of Wood Finish Products
Berger WoodKeeper 1K product from Berger paints is a highly durable, water-based wood paint for interior wood surfaces, exterior doors, and balcony railings. This wood shine polish makes your home more comfortable and easy to maintain by providing smoothness and resistance to scratches, stains, and water damage.
This wood stain has the colour Red Brown and comes in a 100 ml container. This unique water-based wood stain is specifically designed for use on interior surfaces of furniture, doors, window frames and other wooden accessories. The high-quality, quick-drying product ensures uniform application in a single coat and provides an even more durable finish with minimal maintenance.
This product belongs to a range of colours called Touchwood Glossy. These colours are suitable for both interior walls as well as exterior walls. The Para-Tone technology used in these paints ensures durability and long life. These wood floor polishes are water-based and produce low particulate emissions on application. They offer good adhesion and should be allowed to dry completely before applying the next coat or further layer of paint, which is normal practice using water-based paints.
The pu paint for the WoodTech Emporio range is solvent-free, easy to apply, and self-priming waterborne paint. It has a long drying time (4-6 hours) and can be used within 3 hours after thinning. It gives a very glossy finish (15-20 microns). It is easily washable with water and can be used on interior & exterior wooden surfaces like poles, doors, shutters and beams.
Brands to Shop At Affordable Pricing
Asian Paints - Safe Painting Service offers the best one-stop solution for painting your home. The experts have the expertise to make it look modern, timeless and beautiful while providing high safety standards.
Araldite- Araldite is a registered trademark of Huntsman Advanced Materials, which refers to a range of epoxies and polyurethanes used in industrial applications.
Berger-
Berger is India's largest paint manufacturer company. We offer the best quality paints for exterior and interior walls, paint accessories, decorative paints, and more.
Dulux-
Dulux Professional offers a wide range of paints, technical advice and services that help you achieve the best customer results.
Fevicol-
We are one of the famous brands of Pidilite, which offers a wide range of products, including glues, adhesives, joineries, woodwork adhesives, and many more
Why Industrybuying?
Industrybuying is a one-stop platform for all your industrial needs. We provide products from a wide range of brands across the globe. We provide you with the fastest delivery and easy payment modes to make heavy payments at easy. Enjoy Shopping every day.

Welcome To Industry Buying
Scan the QR code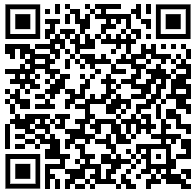 OR
Click to Chat with a Specialist
Thank You
for your valuable feedback


Please enter your e-mail address and we will send you a confirmation mail to reset your password.
Forgot Password
Reset Password
Do you want to add Nestle 3 Options Coffee Tea Vending Machine to cart?
Enter Details for faster checkout