Industrial Iron
What is an Industrial Iron?
An industrial iron press, also known as an industrial ironing machine or an industrial ironing press, is a piece of equipment used in commercial or industrial settings to efficiently and effectively press and finish large quantities of textiles, such as garments, linens, and fabrics. It is commonly used in laundry facilities, textile factories, hotels, hospitals, and other establishments that require high-volume ironing.

Iron Design

Industrial iron presses are designed to provide consistent pressure, heat, and steam to smooth out wrinkles, remove creases, and create crisp lines in textiles. They typically consist of a large, flat pressing surface made of stainless steel or other durable materials, and may feature a vacuum or suction system to hold the fabric in place during pressing. They may also have adjustable temperature and pressure settings to accommodate different types of fabrics and finishes.

Certainly! Let's delve into the types, advantages, disadvantages, and applications of industrial iron presses in more detail:
Types of Industrial Iron Presses:

Flatbed Press:
a. This type of industrial iron for laundry features a large, flat pressing surface where textiles are placed for pressing. It may have a vacuum or suction system to hold the fabric in place during pressing.
b. Flatbed presses are versatile and can handle a wide range of fabrics and finishes.

Rotary Press:
a. Also known as a cylinder press, this type of industrial ironing machine uses a rotating drum or cylinder covered with a pressing cloth to press the fabric against a heated surface.
b. Rotary presses are suitable for continuous pressing of large quantities of textiles and are commonly used in textile factories for high-volume production.
Advantages of Industrial Iron Presses:
1. Increased Productivity: Industrial iron presses can handle large volumes of textiles, allowing for efficient and rapid pressing, which can significantly increase productivity in commercial and industrial settings.

2. High-Quality Results: Garment pressing machines are designed to provide consistent pressure, heat, and steam, which can result in high-quality finishes, including smooth, wrinkle-free fabrics with crisp lines.

3. Time and Labor Savings: Compared to manual ironing methods, industrial steam iron can save time and labor costs by automating the pressing process, reducing the need for manual labor and repetitive tasks.

4. Versatility: Industrial iron for laundry can accommodate a wide range of fabrics and finishes, making them suitable for various textiles, including garments, linens, and fabrics used in hotels, hospitals, restaurants, and other establishments.
Disadvantages of Industrial Iron Presses:
Cost: New technology Iron machines can be expensive to purchase and maintain, making them a significant investment for businesses. However, their productivity and efficiency benefits may outweigh the initial costs in the long run.
Space Requirements: Iron presses are typically large and require dedicated space for installation, which may be a challenge for smaller facilities with limited space.

Training and Safety: Proper training and safety precautions are necessary when operating an industrial iron press, as it can reach high temperatures and have moving parts that can pose risks if not used correctly. Adequate training and safety measures should be in place to ensure safe operation.
Applications of Industrial Iron Presses:
Using an industrial iron press can help increase productivity, reduce labor costs, and produce high-quality results in a shorter amount of time compared to traditional manual ironing methods.

1. Laundry Facilities: Industrial presses are commonly used in laundry facilities, such as commercial laundries, hotels, and hospitals, for pressing and finishing large quantities of linens, uniforms, and other textiles.

2. Textile Factories: Textile factories utilize steam iron for industrial use for high-volume production of garments, fabrics, and other textile products. Rotary presses are particularly suitable for continuous pressing in textile factories.

3. Hospitality Industry: Hotels, restaurants, and other establishments in the hospitality industry often use industrial presses for pressing linens, tablecloths, napkins, and other textiles to maintain a professional and polished appearance.

4. Garment Manufacturing: Industrial steam presses are used in garment manufacturing to press and finish various types of fabrics, including cotton, silk, wool, and synthetic materials, to achieve desired finishes and appearances.

5. Retail and Apparel: Retail and apparel businesses may use industrial iron presses to prepare clothing items for display, press out wrinkles or creases from garments that have been stored or shipped, and create crisp lines for a polished appearance.

In summary, industrial iron presses are valuable tools in commercial and industrial settings for efficiently and effectively pressing and finishing large volumes of textiles. They offer advantages such as increased productivity, high-quality results, and time savings, although they may have drawbacks such as cost and space requirements.

They find applications in laundry facilities, textile factories, the hospitality industry, garment manufacturing, retail, and apparel businesses, among others. Proper training and safety precautions should always be followed when operating industrial iron presses to ensure safe and effective use. Regular maintenance and adherence to manufacturer's guidelines are also important to keep the equipment in optimal condition.
Top Selling Industrial Iron on Industrybuying
Best Brands to Purchase Industrial Iron
1. Black + Decker Steam Iron Press
2. Philips
3. Tovito
4. Shilter
5. Philips
6. Morphy Richards
7. Havells
Why Choose IndustryBuying for Industrial Iron Purchase?
IndustryBuying is a renowned online store that provides a selection of high-quality Industrial Iron from well-known companies with a variety of charging speeds and compatibility options. To make purchasing products hassle-free for clients, they also frequently provide discounts and promotions, quick delivery, and superior customer care. Although it's wise to conduct research before making any purchase, buying a steam iron press for industrial usage from IndustryBuying is a dependable and practical choice.
Industrial Iron - Frequently Asked Questions (FAQs)
1. Can you use iron without water?
Yes, you can use an iron without water, but it may not work as effectively for some fabrics. The purpose of using water in iron is to create steam, which helps to relax the fabric fibers and remove wrinkles. If you use an iron without water, you will not be able to generate steam, which may make it harder to remove wrinkles and achieve a smooth finish. However, some irons are designed to work as dry irons, which means they do not require water and can still provide effective ironing results.
2. Which is better: steam iron or dry iron?
The choice between a steam iron and a dry iron depends on your specific needs and preferences. Steam irons are generally more versatile and effective at removing wrinkles than dry irons. The steam helps to relax the fabric fibers, making it easier to press and achieve a smooth finish. Steam irons are especially useful for fabrics that are prone to wrinkling, such as cotton, linen, and silk. They can also help to remove odors and bacteria from fabrics by producing hot steam.
3. How do you clean an industrial iron?
Cleaning an industrial iron requires careful attention to avoid damage and maintain optimal performance. Here are some general steps to follow for cleaning an industrial iron:

1. Unplug the iron and let it cool down completely.

2. Wipe the exterior of the iron with a damp cloth to remove any dust, dirt, or residue. Do not use abrasive cleaners or solvents, as they can damage the iron's surface.

3. For the iron's soleplate, use a specialized cleaner designed for industrial irons. Apply the cleaner according to the manufacturer's instructions and wipe away any residue with a soft cloth. You can also use a mixture of vinegar and water or baking soda and water to clean the soleplate.

4. For steam vents and water reservoirs, use a mixture of water and vinegar to remove any mineral buildup or debris. Pour the mixture into the reservoir and let it sit for a few minutes before draining it. Repeat the process if necessary.

5. Rinse the iron's reservoir with clean water and dry it thoroughly before using the iron again.

It's important to consult the manufacturer's instructions and guidelines for cleaning your specific industrial iron, as some models may require different cleaning methods or products. Regular cleaning and maintenance can help to extend the life of your industrial iron and ensure optimal performance.

Welcome To Industry Buying
Scan the QR code
OR
Click to Chat with a Specialist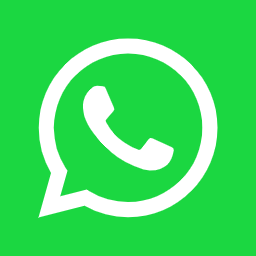 Thank You
for your valuable feedback


Please enter your e-mail address and we will send you a confirmation mail to reset your password.
Forgot Password
Reset Password
Do you want to add Nestle 3 Options Coffee Tea Vending Machine to cart?
Enter Details for faster checkout