Single Phase Motor
Buy Single Phase Motor Online At Industrybuying
If you're attempting to find top-rated Motor and Transmission spares at budget-friendly prices, Industrybuying.com is your one-stop solution. We offer Motors of diverse designs and specifications that meet every customer's needs. If you wish to buy good-quality motors online in India at affordable prices, Industrybuying is the right place for you. Industrybuying is your one-stop solution to shop for power transmission components like Idler Pulleys, Timing Belt Pulleys, V Belts, Timing Belts, Chains, Sprockets, and more.
The motors and spares we have in stock are safe, secure, trusted, economical, and meant to fulfil all your industrial needs. We ensure quality, variety, fast delivery, the best brands, competitive pricing, and 100% satisfaction. You can find everything you need at our place without much effort.
Nothing is left untouched when it comes to the motors category of Industrybuying.com. We deal in 56+ subcategories, including Induction Motors, Stepper Motors, Speed Control Motors, Servo Cables, Centrifugal Blowers, Axial Fans, V Belts, Timing Belts, Pulleys, VFDs, Sprockets and Chains, Pulverizer Machine and a lot more.
Our Top-selling Subcategories Include:
1. Single Phase Motor: Motors sold at Industrybuying.com are the best in quality and you can find all types of Single-phase motors from different brands: Crompton, Havells, ABB, Sonee DX, Eagle, Oswal and many more.
2. Axial Fans: Axial Fans are generally used for cooling applications like process cooling in systems or machinery, spot cooling of transformers and generators and industrial equipment, and ventilation in warehouses, factories, foundries, laundries, garages, equipment rooms, and engines. We deal in multiple brands such as Hicool, ADI, and Powervent.
3. General Purpose Motors: General Purpose motors are for everyday use. We have top-rated brands such as Bharat Bijlee, ABB, Kirloskar, Crompton Greaves, Havells, Eagle, OSWAL, Sonam, and many more.
4. Motor Drive: A motor drive controls the speed, torque, direction, and resulting horsepower of a motor. We have a wides range of brands such as Bosch Rexroth, Danfoss, Crompton, Schneider etc.

5. Classical Belts: Belt Drives are a kind of frictional drives used for transmitting powers from one shaft to a different by means of pulleys which rotate at identical speeds or at varying speeds. There are four types of belts: Flat Belts, V Belts, Timing Belts and Circular Belts. Choosing the right belt for your machine is very easy at Industrybuying. We provide the best in market products at reasonable prices from top brands such as Fenner, Continental, Ecodrive, Mitsubishi, Optiset etc.
6. Variable Frequency Drive (VFD): A Variable Frequency Drive (VFD) is a form of motor controller that drives an electric motor by varying the frequency and voltage supplied to the electrical motor. Get the best prices on popular brands like ABB, DELTA, SELEC etc.
7. Centrifugal Blowers: Centrifugal Blowers are employed in industries where there's a requirement for a huge volume of airflow with high pressure. They're very useful in industrial processes like conveying material in the dust collector system, combustion air for burners, drying and cooling, and general ventilation. You can't risk buying blowers from the places you don't trust. Therefore, we are here to offer trusted products from reliable brands like ADI, Standard, Hicool, and others.
Best-Selling Brands at Industrybuying
We are the best in the market because of our low pricing and proven quality. We are pleased to announce that we sell Motors and Power Transmission spares from more than 100 globally recognised brands, including:
1. Crompton Greaves: One of the oldest & renowned names among the motor manufacturing companies. CG has established itself in electric appliances and motors globally.
2. ABB: India's most trusted market leader in the motor market with a wide variety of products.
3. Havells: It is a globally recognised fast moving electrical goods (FMEG) company covering a wide range of consumer as well as industrial electrical appliances such as motors, pumps, fans, cables, wires, switchgear, etc.

4. Fenner: When it comes to transmission spares then the only brand which comes to mind is Fenner. A renowned leader in belts, pulleys, couplings and motors.
5. Schneider: Intelligent, eco-friendly electrical panels, switches and drives from the No.1 brand at your doorstep.
1. DC Motors: A direct current (DC) motor is an electrical machine that converts current into energy. DC motors take electric power through DC or direct current and convert this energy into mechanical rotation.
Types of DC Motors:
DC Shunt Motor: DC shunt motor works on Direct current and windings of this electrical motor, armature windings and field windings are linked in parallel which is called a shunt. Shunt motor is also referred to as shunt wound DC motor, where the winding type is called shunt winding.
Separately Excited Motor:

In a separately excited motor, the connection of stator and rotor is made using a different power supply; hence the motor is controlled from the shunt, and the armature winding is strengthened to generate flux.

DC Series Motor:

In DC series motor, rotor winding is connected in a series pattern. The operation principle of this motor depends on electromagnetic law. This law states that whenever a magnetic field is formed around a conductor & interacts with an external field to get the rotational motion. These motors found application in starter motors which are utilised in elevators and cars.

PMDC Motor:

The term PMDC stands for 'Permanent Magnet DC motor'. It can be inbuilt with a static magnet to create the field necessary for the electrical motor operation.

DC Compound Motor:

It is a mixed component of DC series and shunts motors. In motor, both the fields like series and shunt are present. In this motor, the stator and rotor are often connected together through a series & shunt windings compound.
2. AC Motors: The main components of an AC motor are the stator, outer drum, and rotor, the rotating inner portion attached to the motor shaft. The stator and rotor produce rotating magnetic fields. The winding of the stator that generates the rotating field is due to alternating current.
Types of AC Motors
The types of ac motors mainly include synchronous, asynchronous, and induction motors.
Synchronous Motor: Synchronous motor working mainly depends on the 3-phase supply. The stator within the motor generates a field current, which rotates at a uniform speed depending on the frequency. There's no air gap between the speed of stator current and rotor.
Induction Motor: The electric motor which runs at an asynchronous speed is called the induction motor, also called the asynchronous motor. The induction motor mainly uses electromagnetic induction to change the energy from electric to mechanical.
3. Special Purpose Motors: The special-purpose motors mainly include servo motors, stepper motors, linear induction motors, etc.
Stepper Motor: The stepper motor is used to provide step angle revolution, as opposed to stable revolution. For any rotor, the whole revolution angle is 180 degrees. However, In a stepper motor, the whole revolution angle can be separated in numerous steps, like 10 degrees X 18 steps. This means, that in a one revolution cycle the rotor will go stepwise eighteen times and 10 degrees every time. Stepper motors are applicable in plotters, circuit fabrication, process control tools, usual movement generators, etc.
Brushless DC Motors: The brushless DC motors were first developed to achieve superior performance within a lesser space than brushed DC motors.
Hysteresis Motor: The operation of the hysteresis motor is extremely unique. The rotor of this motor induces hysteresis and eddy current to generate flux. These motors provide a very smooth process with stable speed, like other synchronous motors. The noise level of the motor is very small. Thanks to this reason, they're applicable in numerous complicated applications wherever the soundproof motor is employed like a sound player, audio recorder, etc.
Reluctance Motor: The reluctance motor is a single-phase synchronous motor & the motor construction is sort of the same as an induction motor like cage type. The rotor within the motor is squirrel cage type & the stator of the motor includes sets of windings like auxiliary and main winding.
Universal Motor: This motor works on a single AC supply otherwise DC supply. Universal motors are series-wound where armature windings are connected in series and thus generate high starting torque. These motors are mainly designed for operating at high-speed above 3500 rpm.
Things to Keep in Mind Before Shopping for a Motor :
1. Phase of the Electric Motor
2. Current Rating of Electric Motor
3. Voltage of the Electric Motor
4. RPM or Speed
5. Frame Size of the Motor
6. Enclosures
Some Safety Rules for Electrical Motor and Appliances:
1. If you're working on a receptacle at a height, never use an Aluminum or steel ladder. You will be grounded when an electrical surge occurs, and the entire electric current will travel through your body. Bamboo, wooden, or fibreglass ladder can be used instead.
2. Always use appropriate insulated rubber gloves and goggles while working on any branch circuit or any other electrical circuit.
3. Equipment should never be used with frayed cords, damaged insulation, or broken plugs.
4. Disconnect the power source before servicing or repairing electrical equipment.
5. Drain Capacitors before working near them and keep the short circuit on the terminals during the work to prevent electrical shock.
6. Use only tools and equipment with non-conducting handles when working on electrical devices.
7. If water or a chemical is spilt onto equipment, shut off power at the main switch or circuit breaker and unplug the equipment. Never try to remove water or similar from equipment while energised.
8. Do not wear loose clothing while working near transmission spares such as pulleys or belts.
9. Be aware that interlocks on equipment disconnect the high voltage source when a cabinet door is open but power for control circuits may remain on.
10. Do not store highly flammable liquids near electrical equipment.
| S. No. | Product | Market Price | Industrybuying Price |
| --- | --- | --- | --- |
| 1 | | Rs. 1,700 | Rs. 1,498 |
| 2 | | Rs. 9,200 | Rs. 8,125 |
| 3 | Shruti Engineering 0.25 – 0.5 HP AC Electro Magnetic Disk Brake | Rs. 3,700 | Rs. 3,401 |
| 4 | | Rs. 5,999 | Rs. 5,244 |
| 5 | | Rs. 7,200 | Rs. 6,820 |
| 6 | Crompton 1 Phase 0.5 HP 4 Pole Foot Mounted Induction Motor GF6778 | Rs. 6,890 | Rs. 5,534 |
| 7 | ABB IE2, 3 Phase, 1.1 kW, 1.5 HP, 415 V, 4 Pole, Foot Mounted, Cast Iron Induction Motor | Rs. 12,798 | Rs. 11,686 |
FAQ's
1. How to use Motor & Power Transmission Tools efficiently?
Before using Motor & Power Transmission Tools, one must be properly trained. This equipment work on electricity and that is why it must be handled with care. Getting to know the machinery before operating it would be a wise decision.
2. Where to buy good quality Motor & Power Transmission Tools?

Industrybuying is the largest global supplier of premium quality industrial tools. It is your one-stop solution for all your industrial and business needs. It has best in industry Motor & Transmission Tools with flexible payment options.

Welcome To Industry Buying
Scan the QR code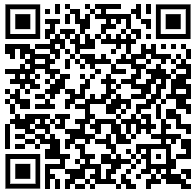 OR
Click to Chat with a Specialist
Thank You
for your valuable feedback


Please enter your e-mail address and we will send you a confirmation mail to reset your password.
Forgot Password
Reset Password
Do you want to add Nestle 3 Options Coffee Tea Vending Machine to cart?
Enter Details for faster checkout