Buffing Disc & Wheel
Buy Buffing Disc & Wheel Online At Industrybuying
The hard buffing discs and wheels deliver fast and efficient surface finishes on metal and plastic. Their construction with two plies allows for aggressive material removal without burning the finish or damaging base materials. These products also feature a durable abrasive surface for extended tool life.
Types of Buffing Discs and Wheels
1. Wheels for rough cutting:
These rubber buffing wheels are ideal for aggressive deburring, descaling, and grinding applications. They can be made from silicon carbide or tough rubber. They're handy for working on metal surfaces that have been damaged by staining, pitting and other imperfections, but these types of wheels shouldn't be used for final finishing since their abrasiveness can leave marks on the surface and remove a layer of paint.
2. Bristle Polishing Discs:
Radial bristle discs can be used in various ways to work with different surfaces and achieve a range of different finishes. They are ideal for hard-to-reach pieces because they can be manoeuvred into any contour or design and reach parts that a typical buff would struggle to reach. These discs eliminate the need for messy polishing compounds, so you can remove any scratches quickly and easily and achieve excellent mirror finishes.
3. Soft Buffing Wheels:
Soft buffing wheels are generally the last step in buffing, and these smooth wheels can be used to polish the metal further, leaving it with a high shine. They come in varied sizes and thicknesses, depending on the type of metal you are using and what final finish you require. Each wheel is designed for a specific task, so select the one that best suits your needs first.
4. Matting Abrasive Wheels:
Matting abrasive wheels are a buffing tool that features sandpaper and spongy nylon fibres and can be purchased in a range of grits and sizes to accommodate the size of your piece. They leave a softer matt finish as opposed to a high-shine finish.
Best Selling Buffing Discs and Buffing Wheels on Industrybuying
Keep your car looking brand new with the Wolcut 100x16 mm Polishing Disc. This non-woven polishing disc is designed specifically for use with a handheld power tool. Its durable construction and availability in various densities and radius sizes means this product can be used on all vehicles.
The H9 spindle drill machine adapter is an economical solution to replace worn or damaged spindle pads, which often happen if the drill machine has been used for an extended period of time. The H9 spindle drill machine adapter allows users to work directly on a metal surface rather than on a bench-mounted tool.
The Xtreme Power Felt Buff Pad 100 mm has been specifically designed to polish and finish stone, stainless steel, or glass surfaces. This buff pad comes with a 16mm thickness and has a white colour. The 100 mm size is perfect for all standard or heavy-duty electric wheels on the market today, where you need maximum power.
The Eagleglow 14x36 mm B4 Green Sisal Buff Discs are made of top-quality binder jets. The firm construction of these discs will enable you to protect your fingers while you work.
Eagleglow 12x36 mm B5 Green Sisal Buff Disc is a superior quality buffing wheel for all types of buffing machines. This disc design will efficiently remove heavy removal and light polishing jobs on wood, metal, plastic and glass surfaces and provide professional results. These discs are made from the best quality materials, which deliver outstanding performance.
This disc is made from soft, fine, grain cloth and is available in various colours. It has been developed for use on the finest of all textile materials. The unique shape, with a rounded profile and a bigger hole in the middle, makes this pad effective and long-lasting.
Best Brands on Industrybuying
Krost, Eagleglow , Wolcut, H9 and Xtra Power are some of the best brands available at Industrybuying for buying buffing wheel online.
Why shop with Industrybuying?
Industrybuying is an online platform featuring an exclusive range of utility products for all industrial purposes. The website maintains a fully catalogued collection of over 3.5 Lac SKUs to buy from national and international brands. They also have pay-later options and other faster payment options to make shopping more convenient for users. Industrybuying is here to provide its customers with a smooth shopping experience. Their vast range of products is here to meet all your industrial needs.

Welcome To Industry Buying
Scan the QR code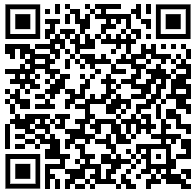 OR
Click to Chat with a Specialist
Thank You
for your valuable feedback


Please enter your e-mail address and we will send you a confirmation mail to reset your password.
Forgot Password
Reset Password
Do you want to add Nestle 3 Options Coffee Tea Vending Machine to cart?
Enter Details for faster checkout