Interior Wall Paints
Buy Interior Wall Paints Online At Industrybuying
Interior paint is wall paint which is used on the interiors of a building. It can be used for covering and decorating the walls of a hallway, kitchen, bathroom or bedroom. An interior wall paint adds an aesthetic look, a fine texture and the best colour for your interiors. It maintains the home and enhances its visual beauty.
What is an Interior Wall Paint?

Interior wall paint is a paint with a thick consistency which is applied for providing a beautiful finishing for the interiors of your setting. Paint can be used if your walls are looking extremely dull and outdated. Users can choose from a wide range of colour palettes. A variety of colour wall paint, such as blush, navy, burnt orange, green, purple clay etc., are available in the market for the users to choose from.
While choosing an interior wall paint, a user must take into consideration the colour and brightness of the paint. Interior walls can be easily painted at home using the desired paint and wall painting brushes. Walls can also be painted by employing professional painters for the job. Interior wall paint should be carefully selected as it is an essential part of the interior design of your home.
Top Selling Interior Wall Paints at Industrybuying
What are the main features of Interior Wall Paint?

Interior wall paints are best suited for decorating your home in the most effective and aesthetic manner. A premium quality interior wall colour is packed with a wide range of features which include the following:

1. Enhanced Aesthetics- adding a beautiful wall colour in your space adds to the aesthetics of your home. The paint allows you to maintain your house, protects it from dullness and dampness, prevents washability and decorates the house at the same time.

2. Tough Formula- an interior wall paint is formulated with a tough formula which provides excellent abrasion resistance. This wall paint is slightly more delicate than the exterior wall paint as it does not have to bear the adversities of outdoor surroundings.

3. Easy Maintenance- an interior wall colour is easy to maintain as it can be scrubbed easily. It prevents staining and is fade-resistant. Most of the interior wall paints are washable and thus can be cleaned easily.
4. Safe for use- interior wall paint is made with a safe and secure formula which does not harm the environment and the people. The paint contains low to zero volatile organic compounds. It thereby makes for excellent house wall paint as it is safe for health and is also capable of maintaining the air quality of one's home.
What are the different categories of Interior Wall Paint?

Interior Wall Paints are available in a wide range of varieties. The users can select the best out of different types of paints to accent the decor of the house. Different categories of paint available in the market are:

1. Acrylic Emulsion Paint:
Acrylic emulsion paint is a smooth, water-based paint which is preferred by most consumers. Emulsion paint is quick drying and has a very low amount of volatile organic compounds. It is available in multiple finishes such as silk, satin and matte. This type of wall paint is long-lasting and does not contain yellowing agents. Premium emulsion paint is based on acrylic and is thus highly elastic and resistant to cracking.

2. Enamel Paint:
Enamel paint is a solvent or oil-based paint which is highly durable in its functioning. It provides a rich look and finish for the walls as it is glossy. Enamel paint provides a hard and opaque finish and is therefore ideal to be used in commercial kitchens. This paint works best for areas which are subjected to high moisture and humidity such as bathrooms.

3. Textured Paint:
Textured paint is best suitable for creating an accent on your wall. It offers great aesthetic value and thus is preferred by many users. Textured paint is difficult to work with and can only be handled by expert and professional painters. This paint is great for covering any minor defects and cracks in a wall.

4. Metallic Paint:
Metallic paint is a water-based paint which consists of particles of metal. The minute metal particles can be of aluminium, copper, bronze or stainless steel. It is often used to provide a luxurious finish and a great look for your space. This paint is comparatively expensive but ensures a stunning look for the space.

5. Distemper Paint:
Distemper paint is a mixture of chalk, lime, water and some colouring agents. This paint is most commonly used as a 'whitewash' or as a wall primer. This paint does not crack easily and thus is an ideal choice for an outdoor setting as well. Distemper colour paint is one of the most economical types of paint which is suitable for both outdoor and indoor settings.
Why Choose Industrybuying for purchasing Interior Wall Paint.

Industrybuying is a one of its kind e-commerce platform which sells top-quality industrial goods and related products. Our site works in collaboration with leading manufacturers and sellers who provide quality-assured products at the most reasonable prices.
We sell paint and related products by a number of known brands such as Asian Paints, Dulux , Birla etc. Our sellers offer the best paint price. We aim to provide the most comfortable and convenient shopping experience for our customers. Flexible payment methods, fast delivery and a supportive customer service, makes Industrybuying an ideal choice for all your shopping needs.

Welcome To Industry Buying
Scan the QR code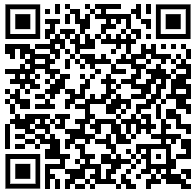 OR
Click to Chat with a Specialist
Thank You
for your valuable feedback


Please enter your e-mail address and we will send you a confirmation mail to reset your password.
Forgot Password
Reset Password
Do you want to add Nestle 3 Options Coffee Tea Vending Machine to cart?
Enter Details for faster checkout