Retaining Compounds
Avail Jaw Dropping Deals & Best Rates on Retaining Compounds
The marble cutter machine is designed to cut the tiles with accuracy in a short duration of time. This is one of the best-selling products in industrybuying due to appreciative reviews on getting the work done professionally. It allows the user to cut and shape various rigid materials including marble, tiles, ceramic etc into the desired shape. It is also an ideal tool for cutting chamfer, as it assures clean and fast operation. The experts using these machines should have a crisp understanding of how to buy quality-assured products that run successfully for the longest time. Below mentioned are the points that should be considered before selecting an appropriate marble cutter for use.
What Is The Best Use Of A Marble Cutter Machine?
(1) Construction- a marble cutter is extensively used at the construction sites to shape the granite, marble, stone or other material as per the preference and requirement of the user.


(2) Finishing- this cutter is an ideal tool for assisting in the finishing process. It can be used for providing a smooth finishing on various surfaces such as sculptures, buildings, flooring etc.


(3) Engraving- a marble cutter is used to engrave drawings, writing material or other important markings onto finished goods or work parts.
The marble cutter is an extremely suitable tool for removing all the surplus and unwanted materials from the finished goods or work parts.


(4) Home Decor- the marble cutter can be used for adding any kind of decorative or ornamental accents to an item.

The Best Selling Marble Cutter Machine is Available Here
What Other Materials The Marble Cutter Could Be Used On?
Marble cutters are used to cut a wide range of materials, including metal, marble, wood and more. They're designed to provide fair control and precisely reach practically any material. Makita marble cutters are high-speed, precise and marked in the list of top brands. The design allows them to reach a frictionless outcome every time. High-quality marble cutters can create beautiful projects such as home decor or statues.
What Are The Types Of Marble Cutters Available At Industrybuying?
This premium 1050W marble cutter is designed to be as strong and durable as possible, with cast aluminium housing and a hardened steel blade. This professional grade stone and marble cutting tool comes with a durable adequate hose and an assortment of grinding discs for fast, accurate cuts – no matter what material you're working with.
With a carbon steel blade and saw blade, this tile cutter is perfectly suitable for cutting tiles, marble and wood. The adjustable depth feature lets you cut the depth of your workpiece accurately according to the required level. The ergonomic handle is made of light alloy aluminium, ensuring gripping comfort without causing fatigue to your hands. However, this tile cutter comes in a compact design for easy operation and storage.
This is a professional 12000rpm, 4-inch diameter oscillating tile cutter. This sawing machine comes with two blade wheels and an additional blade for cutting marble, stone and granite tiles. The saw can cut all kinds of tiles, from small bathroom tiling to big backsplashes around the kitchen.
Shakti is one of the finest marble cutter machines for cutting all kinds of stones. Shakti is made up of imported material, and it has a high-performance motor. It is easy to handle, very fast in action and comes with an extra blade guard, which can be easily installed on the machine.
Why consider Industrybuying for buying Heating Torches?
IndustryBuying is a one-stop platform for all your industrial needs. We provide products from a wide range of brands across the globe. We stand committed to providing you with the fastest delivery and easy payment services at ease. Enjoy Shopping every day.

Welcome To Industry Buying
Scan the QR code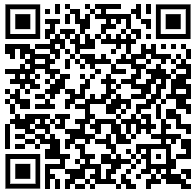 OR
Click to Chat with a Specialist
Thank You
for your valuable feedback


Please enter your e-mail address and we will send you a confirmation mail to reset your password.
Forgot Password
Reset Password
Do you want to add Nestle 3 Options Coffee Tea Vending Machine to cart?
Enter Details for faster checkout