Rust Remover
Avail Jaw Dropping Deals & Best Rates on Rust Remover
Rust remover is a chemical solution or primer that can be applied to an iron or iron alloy surface to convert the reddish iron oxide into an adherent black layer that is more resistant to moisture and protects the surface from further corrosion. Rust remover chemicals come in two general categories: alkaline and acidic solutions. Alkaline solutions react with the oxygen in rust, creating new compounds as intermediates before creating a long-lasting protective coating. They are suitable for use on steel and aluminium surfaces. Acidic rust removal solutions dissolve rust but do not contribute any protective compounds.
Types of Rust Removers
(A) Acids: Rust removers are relatively inexpensive. They come in liquid, powder and spray forms. The most powerful of the lot is sulfuric acid, which costs a fraction of what nitric and hydrochloric acids cost. That's because it produces more power per unit volume than methyl or acetic acids, so you only need to use a small amount to get your job done quickly.


(B) Petroleum Based Solvents: These products must be sprayed on the surface where the marker is visible before use. After spreading, leave the product on for 10 minutes before wiping it off.
Bestselling Rust Removers on Industrybuying
Things to know when buying Rust Removers
Before buying a rust remover spray for industrial or residential use, it is important to keep in mind the following properties:

1. The rust cleaner spray should be easy to use.
2. Safe for all metal objects.
3. It is harmless to plastics, natural rubbers, your health and the environment.
4. It can be applied to aluminium, copper and chrome.
5. It should be fast-acting.
6. Expensive sprayers might cost you upfront but will help you in the long run.
Why should rust be removed?
Rust is a common occurrence for metal objects. Oxidation, weathering and moisture exposure are all reasons why metal will rust over time. Removing rust can salvage tools that might have otherwise found themselves in a trash can.


(A) To avoid deterioration of the material:
Rust is a form of corrosion. With metal objects, corrosion usually leads to deterioration. Act immediately if you notice rust on your metal appliances, tools, or furniture. Prevent deeper issues with metals by removing rust quickly. Over time, a rusted metal object can lose its structural integrity and fall apart entirely. A professional rust remover liquid can help your metal objects remain in good condition without further deterioration.
(B) To protect the appearance of souvenirs:
When metal objects are afflicted with rust, it can reduce an otherwise beautiful tool, decoration or object to something far less appealing. But if you act swiftly and remove rust, you can save your metal objects from losing their lustre and even restore them to their previous elegance.
(C) For safety reasons:
Removing rust from an object is a crucial step in its restoration. A rusted tool may have compromised structural integrity and could break apart or slip while you're using it. A rusted patio chair can't support someone's weight and could crack under their weight, posing a significant safety hazard. A rust remover for steel will go a long way to improve the safety of your old furniture.
(D) To increase the lifespan of products:
An ounce of prevention is worth a pound of cure, they say. For example, addressing rust early can make the difference between being able to use an object and being forced to throw it away. You can extend the life of your metal objects if you clean them regularly and use an anti corrosion spray; this will also cut unnecessary costs and waste.
(E) To save money:
To preserve your metal tools to the best of your ability and to avoid buying new tools from time to time, it is wise to keep a rust remover around. The best products are easy to use and effective at removing rust.
Brands to choose from
Many trusted and well-known brands are available at Industrybuying that provide top-quality rust remover for metal: Anagha, ABRO,NCH, WD-40, RUSTONIL, RUSTOLENE, Krost, Aerol and Dr Fixit.
Why shop with Industrybuying?
An online platform that features a wide range of products for all industrial purposes, Industrybuying came into operation in 2013. At the moment, the website maintains a fully catalogued collection of over 3.5 Lac SKUs. Faster payment options and pay-later options are available to make shopping for users more convenient.

Welcome To Industry Buying
Scan the QR code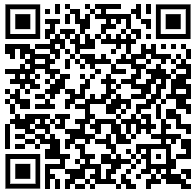 OR
Click to Chat with a Specialist
Thank You
for your valuable feedback


Please enter your e-mail address and we will send you a confirmation mail to reset your password.
Forgot Password
Reset Password
Do you want to add Nestle 3 Options Coffee Tea Vending Machine to cart?
Enter Details for faster checkout