Fungicide
Fungicide- The best Product For Your Crop
Fungicide is a type of pesticide that are specifically designed to control or kill fungal pathogens. Fungal pathogens can cause a variety of diseases in plants, animals, and humans, so fungicides are commonly used in agriculture, horticulture, and medicine to protect crops, livestock, and people from these diseases.

You have several types of fungicides available, including contact fungicides, systemic fungicides, and translaminar fungicides. Metalaxyl fungicides are applied directly to the surface of the plant and work by killing the fungus on crops, trees, shrubs etc. Systemic fungicides, on the other hand, are absorbed by the plant and circulate throughout its tissues, providing protection against fungal diseases from within.

Translaminar fungicides are a combination of both contact and systemic fungicides and are designed to penetrate the plant's tissues and provide both internal and external protection against fungal diseases.


What are the benefits of using fungicides?
Fungicides or insecticides are chemicals that are designed to control or eliminate fungal diseases in plants, animals, and other living organisms. The benefit of using fungicides for plants include the following.


1. Disease prevention: Infinito fungicide is effective in preventing the spread of fungal diseases in plants and crops, thereby protecting the yields and increasing food production.
2. Disease control: Fungicides can control the growth and spread of fungal diseases in plants, helping to reduce crop losses and maintain the quality of the harvest.
3. Improved plant health: Basf fungicides can improve the overall health and growth of plants by preventing or controlling fungal infections that can weaken or damage the plants.
4. Reduced production costs: Using fungicides can help reduce the cost of production by minimizing crop losses due to fungal diseases, thereby increasing the efficiency and profitability of farming operations.
5. Increased food safety: Fungicides can help prevent the growth of fungi that produce toxins that can contaminate food and harm human health, thereby promoting food safety.


However, it's essential to use fungicides, polygram, azoxystrobin etc. responsibly and according to label instructions to minimize potential negative impacts on the environment and human health.


How to use fungicides in plants?
The best fungicides for plants are chemical compounds that are used to control and prevent fungal diseases in plants. Here are some general pointers on how to use fungicides in plants:


1. Identify the fungal disease: Before applying a fungicide, it is important to identify the type of fungal disease affecting your plant correctly. Different fungicides are effective against different types of fungi, so it is important to choose the right one.
2. Read the label: Always read the label of the fungicide you plan to use. The label will provide important information on the proper usage and dosage, as well as any precautions or safety measures you need to take.
3. Choose the suitable fungicide: There are many different types of fungicides available, including contact fungicides, systemic fungicides, and protectant fungicides. Each type has its pros and cons, so it is pertinent to choose the right one for your specific situation.
4. Apply at the right time: Fungicides are most effective when applied at the right time. This may vary depending on the type of plant and the type of fungal disease, so it is important to consult with a gardening expert or follow the instructions on the fungicide label.
5. Apply correctly: Follow the instructions on the fungicide label carefully to ensure that you apply the correct amount of fungicide in the right way. This may involve spraying the plant, watering the soil, or applying the fungicide directly to the affected areas.
6. Monitor the plant: After applying fungicide, monitor the plant closely to ensure that the fungal disease is being controlled. If the disease continues to spread, you may need to apply additional treatments or try a different type of fungicide.
7. Use caution: Fungicides are chemical compounds which are harmful to humans, animals, and the environment. Always follow proper safety precautions when handling and applying fungicides, and avoid using them near food crops or in areas where children and pets may be present.


However, with the help of the above-mentioned pointers you can use fungicide pest management in the right way.


Why Choose Industrybuying?
Industrybuying is a leading e-commerce company for B2B consumers. Here you can purchase wholesale products like herbicide or fertilizer which offer huge discounts and offers. Industrybuying is the perfect platform to buy fungicides online. You'll find the original product with an onsite manufacturer warranty. Industrybuying also offers payment through BNPL (Buy Now Pay Later) wallet to instantly check out the best fungicide to order now.


Frequently Asked Questions Related To Fungicide
1. What is the most effective fungicide?
Organic fungicides are used to prevent the increase of molds on food crops. The important fungicides are captan, folpet, dithiocarbamates, pentachlorophenol, and mercurials. These can be manufactured with organic hydroxyanisole or synthetic materials.
2. Are natural fungicide better than organic ones?
Fungicides formulated using natural products are usually considered to be more environmentally friendly. They provide effective protection for your plants with minimal impact on the environment and are especially useful for controlling powdery mildew, rust, and leaf spots.
3. Is fungicide harmful to humans?
Fungicides are available in a variety of formulations, including liquid and solid formulations for example,
manures
. This article briefly reviews the adverse effects of some widely used fungicides, particularly in relation to damaged skin, mucous membranes and sensitization.
4. Is SAAF fungicide safe?
Saaf fungicide is the perfect solution for controlling various types of fungi that attack crops. It is safe to use and easy to apply on crops providing a fast result.

Welcome To Industry Buying
Scan the QR code
OR
Click to Chat with a Specialist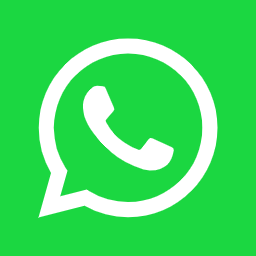 Thank You
for your valuable feedback


Please enter your e-mail address and we will send you a confirmation mail to reset your password.
Forgot Password
Reset Password
Do you want to add Nestle 3 Options Coffee Tea Vending Machine to cart?
Enter Details for faster checkout