Outboard Motor
Express Shipping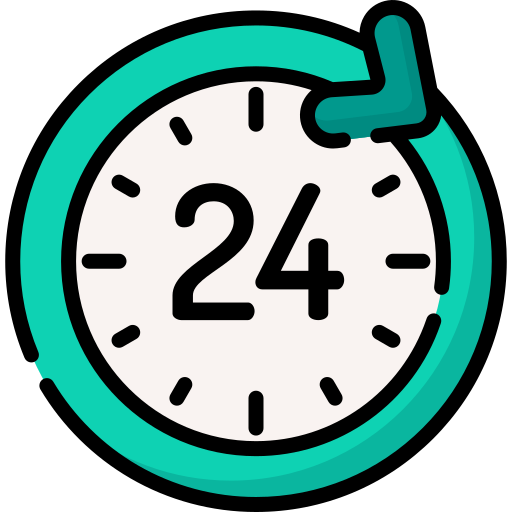 Buy Outboard Motors Online in India at Best Prices
Outboard motors are the most common motorised methods of propelling boats. They can be used in any size and type of watercraft, allowing stable manoeuvring, low maintenance and fuel consumption, proper cooling, and safe operation in tight quarters. They are installed outside the boat, leaving room on the interior side. Outboard motors offer the power, performance and reliability to push your vessel to its full potential. These lightweight models are more fuel-efficient than internal combustion motor boat engines and are simple to install, maintain and operate.
Basically, there are two versions of outboard motors- 2 strokes and 4 strokes.
Top Selling Outdoor Motors at Industrybuying:
This engine is ideal for boats (outboard) and other recreational equipment. The air-cooled 2-stroke single-cylinder compact design of this engine creates a unique combination of higher power and lower weight, making it ideal for larger boats, applications requiring quick acceleration and manoeuvrability to a wide range of jobs.
Parts Of An Outboard Motor:
Outboard motors have three main parts-


1. Powerhead Outboard- Powerhead outboard, the top part of the motor, comprises various other parts that altogether make up a combustion engine. It comprises the engine block, cylinder heads, pistons and valves that are responsible for making the engine run. Let us look at the parts that constitute the powerhead outboard:


➤ Engine Block: The engine block is located near piston rods, pistons and crankshaft. Engine strokes take place inside the engine block and vary depending on whether it is a 2-stroke or a 4-stroke.


➤ Crankshaft: The crankshaft is the part of the engine that connects the pistons to the rest of the engine. The crankshaft turns when the pistons move up and down inside their cylinders, increasing or decreasing torque. Connecting rods are attached to each piston rod and connect to the crankshaft as well.


➤ Cylinder Heads: Cylinder heads are present above the cylinders. Whether the engine is 2-stroke or 4-stroke, this area contains the spark plugs, cams and valves.


2. Mid-section- This section contains a metal casing that connects the engine to the lower unit. This section acts as a medium for connecting the upper section of the motor to the lower section.


3. Lower Unit- The lower unit contains moving parts just like the powerhead outboard. It contains the following parts- shift mechanisms, driveshaft, prop shaft, gear set and bearings.
Advantages Of Outboard Motors:
(1) Outboard motors are ideal for a wide range of boating applications and offer many advantages over comparable inboards. Outboard motors have faster acceleration, higher cruising speeds, and higher top-end speeds and will plane a boat faster than comparable inboard stern drives. These outboard motors are engineered to handle the toughest conditions. Built with corrosion resistance and durability in mind, they can be used even in freshwater or saltwater environments. Outboards steer great at idle speeds and are a user-friendly choice for docking due to their superior low-speed manoeuvrability.


(2) A big advantage of an outboard motor on the transom is that it frees up a lot of interior space, which can be used for seating, fishing and entertaining. Outboard motors are safer overall than inboard motor that is confined within a compartment on board. Outboard boat motors are typically more compact and lightweight than inboard motors, which makes them easier to store, transport, and install. Since they install directly to the transom of most boats and are only secured by bungee cords, outboards are also easy to remove when you're ready to shore up at a dock.


(3) Most boat manufacturers offer the same model with both inboard and outboard engine options.


(4) The benefit of choosing an outboard option is that they are generally more cost-effective to install due to the simplicity of their design. This also means they have lower repair costs in the event of a damaged engine or when you decide to re-power an older one.
Brands To Consider For Buying Outboard Motors
Long years of working together have strengthened our ties with the best brands, which help us deliver quality products right to your doorstep. Working with various brands has helped us provide top-notch products to our most valued customers. One such brand is Agripro. Buy the best outboard boat motor price at our website.
Choosing Industrybuying For Buying Outboard Motors and Other Industrial Tools:
At Industrybuying, we aim to offer the best online shopping experience. Keeping quality and durability in mind, we are committed to exceptional customer service.

Welcome To Industry Buying
Scan the QR code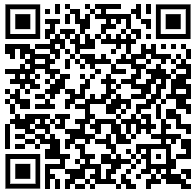 OR
Click to Chat with a Specialist
Thank You
for your valuable feedback


Please enter your e-mail address and we will send you a confirmation mail to reset your password.
Forgot Password
Reset Password
Do you want to add Nestle 3 Options Coffee Tea Vending Machine to cart?
Enter Details for faster checkout