Water Pump Sets
Buy Water Pump Sets Online At Industrybuying
Water pump sets are great for pumping water in remote areas or off-grid communities. They're easy to use and very portable, making them perfect for farmers and others who need to move around to perform their daily tasks.
Petrol water pump sets are a combination of a petrol engine and a water pump designed to be used in areas without electricity. The system is powered by petrol, which makes it ideal for areas with no power grid or where it's too expensive to bring electricity in from the outside.
How to use a water pump?
If you are using a borewell motor diesel water pump, it is essential to prime the pump before starting the engine. Water pumps are straightforward and very easy to prime, but you must make sure of the following:
1. There are no leaks in the hose. The tiniest speck of o leak will lead to air entering the pump, which will lead to the pump not being primmed properly.
2. Before starting to prime, the body must be filled with water.
3. Ensuring that all the seals are intact.
Checklist for operating a water pump work
The pump and suction hose should be dry of water and full of air when using the water pump.
The purpose of the water is to lubricate and cool the seal in the pump. Thus, the water pump does not work very well with air; operating them without water can cause damage to the seals.
Most petrol pump sets are self-priming as they use a centrifugal impeller. These pumps prime the suction hose and use a mixture of water and air.
Why choose a centrifugal water pump?
You can choose a centrifugal pump with high efficiency, low noise and long service time. High efficiency means the pump can be used in small-scale water supply and drainage works. Low noise is easy to install, but it's possible to choose a relatively louder one due to its high quality. Long service time refers to the length of time a centrifugal pump can perform its functions without impacting its operation or appearance.
What are the advantages of using a water pump?
Constant supply of water.
A water pump can help you meet your household's water requirements. Need to run the dishwasher, wash laundry, or take a hot shower? A constant water pressure pump will quickly work through these tasks and ensure your family can access clean and running water. A constant water pressure pump provides enough power to maintain a reliable water supply. It is suitable for household use and can be used as a backup well pump when electricity or gas is unavailable. They are energy efficient, making it easier on your utility bill.
Consistent water pressure.
A constant pressure pump is a great way to ensure that your home's water system maintains a strong, consistent pressure. While washing a load of clothes or taking a shower after a long day at the office may not be a problem, it's noticeable when your shower head doesn't deliver the force you need. A constant pressure pump is designed for both one- and two-story homes; it ensures you get the best experience possible out of your water system throughout all areas of your home.
Conservation of energy and money.
A constant pressure pump is a type of pumpset water pump that efficiently provides unlimited amounts of water despite any changes in pressure. In addition to being energy efficient, this submersible pump saves money with continuous use. As the demand for water increases, so does the speed of the pump. If the need for water decreases, the pump's speed lowers. This translates to an energy-efficient and budget-friendly well water system.
Top Selling Water Pumps on Industrybuying
5. AgriPro 4 Stroke Water Pump 2 Inch APWP2
Low maintenance and easy to use.
A water petrol pump set is a machine that can be used for irrigation purposes. It consists of an engine, a gearbox and other accessories. The engine is air cooled and has a 4-stroke single cylinder. The gearbox reduces the engine's speed to drive the centrifugal pump, which produces the necessary pressure for irrigation or other similar uses.
It is handy, portable and easy to use as it needs no separate fuel tank. Connect it with your portable water pump set petrol while starting up your bike's engine; now, you have enough electricity coming through its battery whenever needed!
The petrol water pump set is highly demanded in the agriculture sector
.
Thes petrol water pump set is highly demanded in the agriculture sector. The monoblock pump set is used for irrigation, domestic, commercial, and industrial purposes. The lightweight and easy to handle design of the water pump set petrol makes them a cost effective solution for all irrigation needs. The efficient submersible motor, suitable for most pressure systems, offers a long service life with low maintenance costs. The excellent grade fuel efficient petrol engine pump set is a low maintenance, easy to use and cost effective solution. It is designed to deliver high performance at all times, with minimal noise.

Welcome To Industry Buying
Scan the QR code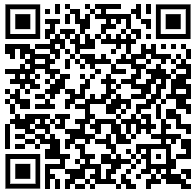 OR
Click to Chat with a Specialist
Thank You
for your valuable feedback


Please enter your e-mail address and we will send you a confirmation mail to reset your password.
Forgot Password
Reset Password
Do you want to add Nestle 3 Options Coffee Tea Vending Machine to cart?
Enter Details for faster checkout