Overview of Shock Absorber
Shock absorbers are widely used to absorb the shock or dampen the ride of your vehicle. They help smoothen the ride while driving on rough or bumpy roads along with providing you a comfortable ride. Shock absorbers are basically oil pumps. A piston is attached to the end of a piston rod which moves in a pressure tube filled with hydraulic fluid.
As the piston moves up and down, the hydraulic fluid flows through the tiny holes inside the piston thereby allowing only a small quantity to pass through the piston which is then slowed down thereby slowing down the spring and suspension movement.
Symptoms that you need to replace the shock absorber
#1.Longer Stopping Distance
There is a lot of difference between the stopping distance of a new and used car, due to wear and tear of shock absorbers because of bumpy roads, potholes or rough roads. Vehicles with old shocks usually take more distance to stop which may be dangerous at high speeds. Shock absorbers must be replaced after a period of time.
#2.Vibrations
Old shock absorbers are one of the reasons behind vibrations in the steering wheel, which is dangerous at high speed as these cars decrease the overall control of the vehicle.
#3.Swerving & Nose Dives
Old/used shock absorbers lose their stiffness due to which vehicles may not function properly whenever brakes are applied. If this is the case, then shock absorbers must be replaced as soon as possible. This type of defect can decrease the control over your vehicle which is very dangerous in bad weather.
#4.Uneven Thread Wear
Faulty shocks may lead to uneven wear or bald patches on tyres. This means the vehicle's tyres are lacking optimal contact with the road. This defect leads to poor control of the vehicle thus shocks must be checked and replaced.
#5.Vehicle Sliding
Vehicle sliding/veering are clear signs of worn shocks and this problem can be easily fixed by replacing the shock absorbers.
Different Types of Shock Absorbers Available in the Market
All shock absorbers serve the same purpose but sometimes different types of vehicles require different types of shock absorbers. Shock absorbers can be divided into main three categories which are Conventional telescopic shock absorbers, Strut type shock absorbers, and Spring seat absorbers.
#1)Conventional telescopic shock absorbers
Telescopic shock absorbers are the simplest type of shock absorbers and are easier to replace than repair. This type of absorbers can be used in both front and rear suspensions of vehicles. Further telescopic shocks can be divided into two types – Monotube and twin-tube.
#2)Strut type shock absorbers
Strut type shocks serve the same purpose but have an entirely different design from telescopic shock absorbers. They must be built ruggedly to cope with the tough road conditions. Most commonly struts are used in the front suspension of vehicles. Further strut-type shocks can be divided into two major parts – Sealed and Repairable units.

#3)Spring seat shocks
These shock absorbers show the characteristics of both telescopic and strut absorbers. Like struts, a spring seat shock is a suspension unit and damping device in a single unit. But these are not designed to be subject to high load thus differentiating these from struts.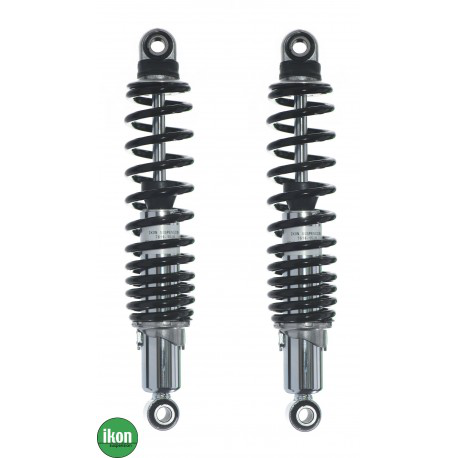 Why to Opt for Shock Absorbers at Industrybuying?
Now, you no longer have to spend countless looking for appropriate shock absorbers for your vehicle. All you have to do is log onto Industrybuying.com and find the best in class shock absorbers online for your requirement. Ranging from shock absorbers with springs and shock absorbers without springs to entire shock complete sets, shock mounts and shock buffers, you can find all that you need under a single roof to shop online.
The company offers exclusive prices on top brands and you can avail top discounts on the bulk orders. Industrybuying also ships all orders above Rs 1,000 free of cost right at your doorsteps. Go ahead and check out the wide range of auto suspension products online at Industrybuying. Opt for the best shock absorbers and enjoy your ride. For any help or in the case of doubt you can reach out to us via our toll-free number 1800-300-09551.