SS Button Head Screws
Avail Jaw Dropping Deals & Best Rates on SS Button Head Screws
Safety Shoes are essential safety equipment which have been designed to protect the worker's feet from any kind of damage. These shoes are made out of strong and hard material which prevents the worker's feet from getting affected due to any injury which can be caused because of fire, spills, electric hazards etc.
These shoes are best suited for the users who work under tough and harsh conditions on a regular basis. Workers who are employed in construction, manufacturing, transportation, packaging, power plants and other similar industries can easily use these shoes and can be assured of their safety.
Top Selling Safety Shoes at Industrybuying
Why are Safety Shoes important?
Industrial Safety shoes make for an essential protection equipment for the workers. The safety shoes are essential for a worker because of following reasons:

(1) Electrical Shock resistance- the shoes provide resistance against electrical shocks and prevents the worker's feet from getting injured.

(2) Slip Resistance- the shoes are designed with an anti-slip base and thereby prevents the user from slipping and hurting themselves.

(3) Impact Resistance- the shoes are strong enough to protect the user's feet from heavy load that might fall on the feet while working.

(4) Protection from sharp objects- the shoes are manufactured out of tough material which provides protection against sharp objects such as blades, scissors, knives etc.

(5) Protection from fatigue- these shoes are extremely comfortable to be worn for long hours. These come with a comfortable sole and thus can be worn by the user easily without much fatigue.
Types of Safety Shoes
Safety boots can be classified into different categories on the basis of the material used for manufacturing and their usage and applications. Different types of safety shoes are as follows:

(A) Heat-Resistant Safety Boots:

These safety shoes have been designed for providing maximum protection against excess heat and temperature. The outer sole of the shoes is made out of abrasion resistant rubber material which ensures safety against fire.

(B) Safety Shoes for Women:

These shoes are manufactured for providing comfort and safety along with an elegant design. The safety boots for women are great for those who are looking for a tough yet feminine pair of shoes.

(C) Low Cut Ankle Boots:

Low ankle boots are widely preferred for the excellent comfort and flexibility that these offer. These shoes feature a sleek design and are extremely light in weight, thus suitable for industrial work.

(D) Sports Safety Shoes:

The sports safety boots are a multipurpose pair of shoes which can be used for rough, outdoor industrial sites, for sports and for everyday casual wear. These shoes are designed with a fashionable pattern and thus can be worn outside the industry as well.

(E) PVC Boots:

These PVC boots are a tough and waterproof pair of shoes which reduces the risk of slips and falls. It keeps the user's feet dry and clean at all times by keeping the water out.
Factors to consider before buying the safety shoes
Before purchasing a pair of safety shoes, you must take into account a number of factors and criterias, which include the following:

1. Type of Industry- one must factor in the type of industry in which the worker is employed before purchasing the shoes. Different shoes work well for a particular industry and thus a careful selection should be made to ensure safety.

2. Type of walking surface- the type and environmental conditions of the worker must be considered. One should be aware whether the ground is smooth, hard or loose before purchasing the safety shoes, to ensure maximum comfort.

3. Temperature- the shoes must be selected after carefully observing the temperature of the working environment. For instance, heat resistant shoes must be selected for the workers employed in a power plant, steel, manufacturing industry or other similar industries.

4. Protection Type- before buying a pair of safety boots, one must consider the kind of protection that they are aiming for. For instance, for a manufacturing industry, steel-toed shoes are ideal, PVC shoes are ideal for the workers at construction sites and a shock-resistant pair of shoes is ideal for the workers in a power plant.

5. Comfort- the users must be comfortable in the pair of shoes to ensure the best productivity and efficiency in the working. Lightweight safety shoes are available in the market which provide best safety and maximum comfort, at the same time.
Brands to consider for buying Safety Shoes
A number of brands available in the market are committed to provide the users with the best safety shoes. The brands deliver safety shoes for men as well as for women. These brands ensure the best possible safety shoes price and aim to provide an assured quality. Some of the preferred safety shoes brands include, Tiger Safety Shoes, Allen Cooper Safety Shoes, Hillson Safety Shoes, Liberty safety shoes, Karam safety shoes and Acme safety shoes. These brands are listed on the Industrybuying website and are readily available for purchase.
Why Choose Industrybuying?
Industrybuying is an online platform which is directed towards providing exceptional quality products at the most affordable prices. The platform allows its customers to avail all the comfort and convenience in mode of payment. Our website is packed with the best products which are manufactured and sold by popular brands and is thus a great platform for sorting out all your shopping needs!

Welcome To Industry Buying
Scan the QR code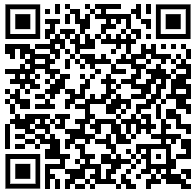 OR
Click to Chat with a Specialist
Thank You
for your valuable feedback


Please enter your e-mail address and we will send you a confirmation mail to reset your password.
Forgot Password
Reset Password
Do you want to add Nestle 3 Options Coffee Tea Vending Machine to cart?
Enter Details for faster checkout