Antimagnetic Slogging Wrench
Everything You Should Know About Antimagnetic Slogging Wrench
In various industries and applications, working in magnetically sensitive environments is crucial. This is where antimagnetic slogging wrenches shine. These specialised tools are designed to eliminate magnetic interference and offer exceptional performance in such settings. Whether you're a professional mechanic, engineer, or DIY enthusiast, understanding the features and advantages of these wrenches is essential.

With their unique properties, these wrenches are necessary for aerospace, electronics, and automotive industries, where magnetic fields can disrupt sensitive equipment or compromise safety. Check our site for an antimagnetic c-clamp.


Why are antimagnetic slogging wrenches important in certain environments?
These wrenches ensure safety, precision, and efficiency in magnetically sensitive environments.

There are various types of spanners present in the market. These are the reasons why these specialised tools are of paramount importance:
a. Elimination of Magnetic Interference: Antimagnetic slogging wrenches are designed to minimise or eliminate magnetic fields that can interfere with sensitive equipment or components in specific environments.
b. Enhanced Safety: In aerospace, electronics, and automotive industries, where magnetic interference can lead to malfunctions or accidents, using slogging wrenches helps maintain a safe working environment.
c. Precision Engineering: These slogging wrenches are crafted precisely to deliver accurate torque application, ensuring proper fastening and minimising the risk of over tightening or under-tightening bolts and nuts.
d. Versatility:These wrenches come in various types, including adjustable spanners, ring, and double-ended spanners, catering to different application requirements and providing flexibility in diverse environments.
e. Wide Range of Applications:These wrenches find applications in industries where magnetic fields, such as electronics assembly, medical equipment, research laboratories, and more, need to be avoided.
f. Compatibility with Other Tools: These wrenches can be used with other antimagnetic hand tools, such as antimagnetic keys and C-clamps, to create a fully antimagnetic toolkit.
g. Durability and Longevity: Built with high-quality materials, these wrenches offer durability and longevity, reducing the need for frequent replacements and providing cost-effectiveness in the long run.
h. Easy Maintenance: These wrenches are designed for easy maintenance, ensuring they can withstand demanding working conditions and be relied upon for consistent performance.
i. Access to Various Spanner Sets: These slogging wrenches are available in different sets, including ratchet spanners, ring sets, and more, providing professionals with a comprehensive toolkit.


When should you consider using an antimagnetic slogging wrench?
These wrenches are precious tools in specific situations where magnetic interference must be avoided.


They are some instances when considering the use of these specialized wrenches is essential:
a. Working in Magnetically Sensitive Environments: In industries such as aerospace, electronics, or medical equipment manufacturing, where magnetic fields can disrupt sensitive components, using these slogging wrenches is crucial to ensure proper functioning and prevent damage.
b. Precision Assembly or Repair Work: When dealing with delicate instruments, devices, or equipment that require precise torque application, wrenches offer the accuracy needed to avoid over-tightening or under-tightening critical components.
c. Avoiding Magnetic Contamination: In applications where magnetic particles or debris can cause contamination or affect the performance of sensitive machinery or instruments, using these slogging wrenches helps eliminate the risk of magnetic contamination.
d. Electrical Work: When working on live circuits or electrical installations, it is vital to use tools that are specifically designed to be anti-magnetic. These slogging wrenches ensure electrical safety by preventing the transfer of electrical current and minimizing the risk of short circuits or electrical accidents.
e. Research and Laboratory Environments: In scientific research laboratories or testing facilities where magnetic interference can compromise the accuracy of experiments or measurements, using these slogging wrenches is essential to maintain the integrity of the results.
f. Magnetic Field Sensitive Materials: Certain materials, such as magnetic alloys, sensors, or sensitive electronic components, can be easily affected by magnetic fields. These slogging wrenches prevent any unwanted magnetic interaction that could impact the performance or properties of these materials.

Visit our site for ring spanner set.


What factors should be considered when selecting the appropriate antimagnetic slogging wrench for a specific task or industry?
Various aspects should be considered when choosing the correct wrench for your specific task or industry.


These are some vital points to keep in mind:
a. Magnetically Sensitive Environment: Assess the level of magnetic sensitivity in the environment where the wrench will be used to determine the required level of antimagnetic properties.
b. Task Requirements: Consider the tasks you'll perform with the wrench and identify the size, type, and torque range needed for optimal performance.
c. Material Compatibility: Determine the type of materials you'll be working with and ensure the slogging wrench is compatible with those materials to avoid any potential damage or contamination.
d. Ergonomics and Grip: Check for ergonomic features such as comfortable handles, non-slip grips, and easy operation to ensure prolonged use without discomfort or fatigue.
e. Size and Adjustability: Assess whether an adjustable or fixed-size spanner tool would be more suitable for the tasks you'll be performing and the range of nut or bolt sizes you'll encounter.
f. Industry Standards: Consider any specific industry standards or certifications required for the wrench to meet regulatory or safety requirements.
g. Quality and Durability: Look for wrenches made from high-quality materials such as chrome-vanadium steel for durability and long-lasting performance.
h. Budget: Consider the price range of the wrenches available and pick one that suits within your budget without compromising on quality and functionality.

Check for the spanner set price on our website.


What maintenance or care guidelines should be followed for antimagnetic slogging wrenches to ensure their longevity and optimal performance?
Proper maintenance and care are essential for preserving your slogging wrenches' longevity and optimal performance.


These are some crucial guidelines to follow:
a. Regular Cleaning: Remove dirt, trash, and any impurities from the wrenches after each use. Brush them with a clean cloth or use a mild solvent if necessary.
b. Lubrication: Apply a thin layer of lubricant or corrosion-resistant oil to the wrenches' moving parts and pivot points to prevent rust and ensure smooth operation.
c. Storage: Store the wrenches in a dry and clean environment, away from moisture and extreme temperatures, to prevent corrosion and damage.
d. Avoid Excessive Force: Do not subject the wrenches to excessive force or use them for tasks beyond their recommended torque capacity to prevent damage to the tool or the workpiece.
e. Inspection: Regularly inspect the wrenches for any signs of wear, such as cracks, deformations, or loose components. Replace any damaged or worn-out wrenches promptly.
f. Calibration: If precision is crucial for your tasks, calibrate the wrenches periodically to ensure accurate torque application.
g. Proper Use: Use the proper size and type of wrench for each task to avoid overloading or damaging the wrench and the fasteners.

Check out our range of ring spanner.


Frequently Asked Questions Related To Antimagnetic Slogging Wrench
1.Can an antimagnetic slogging wrench be used in conjunction with other antimagnetic hand tools?
Yes, slogging wrenches can be seamlessly used with other antimagnetic tools such as
antimagnetic Allen keys
and C-clamps. This combination ensures a fully antimagnetic toolkit, enhancing safety and performance in magnetically sensitive environments.
2.Are antimagnetic slogging wrenches suitable for all types of applications and industries?
These slogging wrenches are designed for magnetically sensitive environments, such as aerospace, electronics, or medical equipment manufacturing. These wrenches are ideal for tasks where magnetic interference needs to be minimized or eliminated to prevent damage to sensitive components or ensure accurate measurements. However, for applications in non-magnetically sensitive environments, regular spanner wrenches can be more cost-effective and sufficient for the task at hand.
3. Can an adjustable spanner be used as an alternative to an antimagnetic slogging wrench?
While spanners provide versatility in terms of accommodating various nut or bolt sizes, they do not possess the same level of antimagnetic properties as dedicated slogging wrenches. In magnetically sensitive environments, it is recommended to use a purpose-built slogging wrench to ensure complete magnetic interference prevention and maintain the integrity of the work being performed. Check out the range of double ended spanner on our website.

Welcome To Industry Buying
Scan the QR code
OR
Click to Chat with a Specialist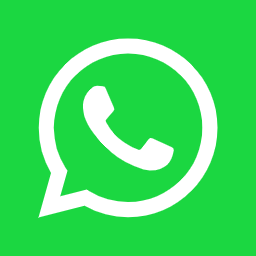 Thank You
for your valuable feedback


Please enter your e-mail address and we will send you a confirmation mail to reset your password.
Forgot Password
Reset Password
Do you want to add Nestle 3 Options Coffee Tea Vending Machine to cart?
Enter Details for faster checkout