Jack Planes
What Are Jack Planes?
Jack planes are a type of hand plane used in woodworking to smooth and flatten rough lumber or boards. They are named after their primary function, which is to "jack" or lift the wood fibres as they are shaved off to produce a relatively flat surface. Jack planes are typically the first plane used in the process of preparing rough lumber for use in a woodworking project. They are longer than smoothing planes and shorter than jointer planes, usually around 14-18 inches in length. Jack planes are versatile and are used for a variety of tasks, including dimensioning rough lumber, smoothing boards, and removing saw marks. They typically have a slightly curved blade with a bevel angle of around 25 degrees and are used with both hands to apply pressure and control the direction of the cut.
What Are The Types Of Jack Planes?
There are several types of jack planes, each with slightly different features and intended uses. The most common types of jack planes are:
1. Bailey Jack Plane: This is the most popular type of wooden jack plane and is designed to handle a variety of tasks, from rough stock removal to smoothing. It typically has a 14-inch long sole and a blade with a bevel angle of around 25 degrees.
2. Bedrock Jack Plane: This is a high-end jack plane designed for professional woodworkers. It is similar to the Bailey Jack Plane but has a few key design differences, such as a thicker blade and a heavier body.
3. Low-Angle Jack Plane: Low-angle jack plane has a blade with a bevel angle of around 12 degrees, which makes it ideal for planing end grain and working with difficult woods. It is also good for general-purpose work.
4. Scrub Plane: This type of jack plane has a curved blade that is designed to remove large amounts of material quickly. It is typically used for rough stock removal and preparing lumber for final smoothing.
5. Fore Plane: Fore plane is similar to the Bailey Jack Plane but is longer, typically around 18 inches. It is designed for heavy stock removal and is used to flatten large surfaces, such as tabletops and benchtops.
These are just a few examples of the types of jack planes available, and there are many other variations and models on the market. The choice of which type of jack plane to use depends on the specific task at hand and the woodworker's personal preferences.
What Are The Applications Of Jack Planes?
Jack planes are versatile tools that can be used for a variety of woodworking tasks. Here are some common applications of jack planes:
1. Smoothing Rough Lumber: Wooden Jack planes are commonly used to smooth rough lumber, such as boards or planks, that have been cut from a tree. They can quickly remove saw marks, knots, and other imperfections to create a smooth, flat surface.
2. Truing Edges: Jack planes are also used to true or straighten the edges of boards or panels. This is especially useful for preparing pieces for joinery or for creating panels that will be glued together.
3. Dimensioning Lumber: Wooden Jack planes can be used to quickly and accurately dimension lumber, such as bringing the thickness of a board down to size.
4. Removing Machine Marks: Jack planes can be used to remove machine marks left by jointers or planers, creating a smooth surface ready for finishing.
5. Smoothing End Grain: Jack planes with low bevel angles are ideal for smoothing end grain, which can be difficult to work with using other types of planes.
6. Creating Chamfers: Jack planes can be used to create chamfers, which are bevelled edges on a piece of wood. This can be a decorative feature or can be used to ease sharp edges.
Jack planes are a versatile tool that is essential for any woodworking shop. They are used for many tasks in preparing and shaping lumber, allowing the woodworker to create precise and finely finished workpieces.
Famous Brands For Buying Jack Planes :
Long years of working together have solidified our ties with various famous brands, which help us deliver quality products right to your doorstep. Find the best price of jack planes at Industrybuying. Working with multiple brands has helped us provide top-notch products to our most valued customers. Some brands that manufacture jack planes include Ambika, STANLEY, Baum, MK, Taparia and more. Buy affordable jack planes online at Industrybuying. Another popular type of hand tools offered by Industrybuying are the hammers.
You will also find other popular and one of our widely sought after hand tools that include pliers. Buy iron jack planes at great prices at Industrybuying. Visit the website to know more.
Top Selling Jack Planes At Industrybuying:
Industrybuying is not confined to jack planes and also offers other types of hand tools including cable cutters.
Why Choose Industrybuying?
At Industrybuying, we aim to offer the best online shopping experience. Keeping quality and durability in mind, we are committed to providing top-notch customer service. We are one of the leading sellers of jack planes. The online platform is directed towards providing exceptional quality products at the most affordable prices. The platform allows its customers to avail all the comfort and convenience while doing online shopping. Our website is packed with the best jack planes and other types of industrial products which are manufactured and sold at competitive prices.
IB boasts of providing 100% authentic products at wholesale rates. With experienced customer service professionals and category heads, you are sure to get the proper guidance to quality jack planes from Industrybuying. Shop now.
Frequently Asked Questions
1.What are jack planes?
Jack planes are hand tools that are used in woodworking to smooth and flatten rough lumber.
2. What are the types of jack planes?
There are various types of jack planes. They are: Bailey Jack Plane Bedrock Jack Plane Low-Angle Jack Plane Scrub Plane Fore Plane
3. What brands should I consider for buying jack planes?
Brands that I should consider for buying jack planes are Ambika,
STANLEY
, Baum, MK, Taparia.

Welcome To Industry Buying
Scan the QR code
OR
Click to Chat with a Specialist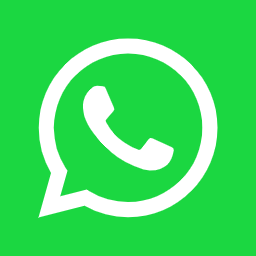 Thank You
for your valuable feedback


Please enter your e-mail address and we will send you a confirmation mail to reset your password.
Forgot Password
Reset Password
Do you want to add Nestle 3 Options Coffee Tea Vending Machine to cart?
Enter Details for faster checkout