Tape
Tape Online
Tape is a type of laminated paper used for labeling, packaging and sealing. The tape consists of backing and adhesive, which is the part that sticks to the surface. The backing is typically made from paper or another material that can be written on. The adhesive may be permanent or removable. Some types of custom tape are designed for specific purposes, such as shipping labels or packaging seals. Other types can be used for multiple purposes.
Tape is one of the most widely used stationery items in the world. Tape is a thin, flexible, and transparent strip of pressure-sensitive adhesive. It is used for wrapping or holding objects together, sealing packages and letters, durable identification and labeling. Tape can be made from many different materials and is available in a wide range of colors, sizes, and lengths.
The tape has many uses around the home, office or school. It can secure items together, such as parcels and packages. It can be used for labeling or creating unique decorations for special occasions such as birthdays or Christmas. Packaging tape can be used to package boxes as well. There are so many different types of tape available on the market today that you will find one that suits your needs perfectly!
Tape is a thin, flexible material used to hold things together. It can be classified into a wide range including the following:
Laminated Tape: Laminated tape refers to the adhesive layer being laminated onto paper or another backing material. This results in a stronger bond and longer holding power than other types of tape.
Label Printer Tape: This type of tape is used for labeling applications where high-quality labels are needed. It's specially formulated to work with label printers and other labeling equipment.
Label Tape: Label tape is an all-purpose adhesive that bonds well to most surfaces, including paper, plastic film, metal, glass and more. Label tapes come in many widths and thicknesses for various labeling applications.
Tape Cartridge: Tape cartridges are preloaded with labels that fit into a specific label printer model. They're available in various sizes and formats (e.g., 9mm x 100 ft).
Label Maker Tape: The label marker tape is used to label things like boxes, books, and shelves. You can use it to label your belongings or even make personalized labels for gifts.
Best-selling tapes available on Industrybuying
Benefits of using tape
Here are some of the benefits of using tape:
1. It's easy to use because there's no need for special tools like glue or staples; all you need is your hands!
2. You can write or print text on tape for labeling or for displaying the instructions or other useful information.
How to choose the suitable tape for you?
An adhesive tape is a handy tool for any business, an office or a construction site. There are many different types of tape, but they all serve the same general purpose: to create a secure bond between two surfaces.
When choosing tape for your business, there are several factors to consider. First, you'll want to consider how much weight the tape will support. If you're working on a small project that requires little more than holding together two pieces of paper, then you can get by with just about any type of tape. However, it's best to choose a stronger kind of tape if you're working on something that requires heavier materials like wood or metal.
Another thing to remember when choosing tape is whether or not you need it to be waterproof. Most types of tape can withstand water exposure for up to 48 hours before breaking down and losing their strength; however, some types can last much longer than this without showing signs of wear and tear.
The final thing to consider when choosing your tape is how easy it will be for you and your employees /contractors /etcetera to use onsite without having any issues with its functionality and application.
Brands to choose from
Many well-known and trusted brands are available at Industrybuying that provide top-quality tapes, namely, BROTHER, DYMO, Casio, Epson, Evident, 3M, Steel Grip and Steel Grips.
Why shop with Industrybuying?
Industrybuying came into operation in 2013 to inculcate and introduce the concept of industrial supply chains in India. Industrybuying is a one of its kind online platform featuring an exclusive range of utility products for all industrial purposes. Currently, our website maintains a fully cataloged collection of over 1.5 Lac SKUs from brands all across the globe.
Industrybuying is here to provide you with a smooth shopping experience. Our wide range of products (from national and international brands) is here to meet all your needs. We also have faster payment options alongside pay-later options to make shopping with us more convenient.

Welcome To Industry Buying
Scan the QR code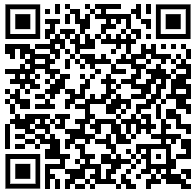 OR
Click to Chat with a Specialist
Thank You
for your valuable feedback


Please enter your e-mail address and we will send you a confirmation mail to reset your password.
Forgot Password
Reset Password
Do you want to add Nestle 3 Options Coffee Tea Vending Machine to cart?
Enter Details for faster checkout