Garden Lights
Add A Touch Of Magic With These Garden Lights
Garden lights are a great way to add beauty and ambience to your outdoor space. They can be used to highlight walkways and create focal points in your garden. There are many different types of landscape lights available, so you can find the perfect ones to suit your needs and style. It is also known as landscape lights.


What are the different types of
Garden Lights
?
There are several types of landscape lights, including solar-powered lights. Explore the fascinating world of outdoor illumination and discover the diverse array of landscape lights available to elevate your outdoor spaces.


a. Pathway Lights: Line your garden pathways with these lights, providing safety and guidance while accentuating the beauty of your walkways.
b. Wall Outdoor Lights: Mount these lights on your outdoor walls to create an enchanting glow, adding both aesthetics and security.
c. String Lights: Add a touch of magic to your garden with charming string lights, perfect for festive occasions and warm gatherings.
d. Decorative Lanterns: Infuse a nostalgic charm into your outdoor spaces with decorative lanterns, adding an elegant touch to your garden.
e. Flood Lights: Illuminate larger outdoor areas with powerful floodlights, ensuring enhanced visibility and security during the night.
f. Spotlights: Highlight specific garden features, statues, or architectural elements with LED spotlights, directing focused beams of light.
g. Post Lights: Enhance the ambience of your garden with post lights, providing a soft glow that creates a soothing atmosphere.


Where can I use
Garden Lights
?
Landscape lights can be used in various outdoor spaces, such as gardens, patios, decks, pathways, driveways, and even around water features.


a. Pathways: Line your pathways with solar garden lights for safe and delightful walks during the night.
b. Gardens: Illuminate the beauty of your floral haven with LED landscape lights, transforming it into a mesmerizing spectacle.
c. Walls: Mount wall outdoor lights strategically to accentuate architectural features and provide extra security.
d. Patios and Decks: Set the mood for outdoor relaxation with outdoor landscape lights that exude warmth and charm.
e. Water Features: Highlight water elements such as fountains and ponds using LED outdoor lights, adding a magical touch to the landscape.
f. Driveways: Ensure a safe entry and exit with the help of garden lights, guiding your way even in the darkest hours.


Explore our stunning selection of landscape lights and let them illuminate your outdoor spaces with brilliance and style.


Why are
Garden Lights
essential for outdoor spaces?
Landscape lights not only provide enhanced visibility and safety during the night but also add a magical touch to your landscape, creating a cosy and inviting ambience.


a. Safety & Security: Landscape lights provide enhanced visibility, ensuring a safe and secure environment during nighttime gatherings or walks.
b. Aesthetic Appeal: Illuminate your gardens and pathways with outdoor landscape lights, creating a captivating ambience that elevates the visual charm of your property.
c. Extended Enjoyment: With landscape lights, extend your outdoor enjoyment well into the evening hours, making your garden an inviting space for relaxation and entertainment.
d. Highlighting Features: Use wall outdoor lamps to accentuate architectural features and landscaping elements, transforming your outdoor spaces into stunning visual displays.


How do solar-powered
Garden Lights
work?
Solar-powered landscape lights harness energy from the sun during the day and use it to power the lights during the night, making them energy-efficient and environmentally friendly.


a. Solar Panels: Solar garden lights are equipped with small photovoltaic (PV) panels that absorb sunlight during the day.
b. Energy Conversion: The solar panels convert the absorbed sunlight into electrical energy, which is stored in built-in rechargeable batteries.
c. Automatic Sensor: As the sun sets, the built-in sensor automatically detects the decreasing light and triggers the landscape lights to turn on.
d. LED Illumination: Solar garden lights use energy-efficient LED bulbs to produce radiant illumination for your outdoor spaces.
e. Dusk-to-Dawn Operation: With a full charge, solar-powered garden lights can typically operate from dusk to dawn, providing you with hassle-free lighting throughout the night.


Discover a range of light emitted diode flood lights, perfect for outdoor spaces that require powerful illumination. For well-lit streets and roads, explore our LED street lights collection. Need lamp bulbs for your garden fixtures? Find them here. Illuminate industrial areas with our industrial light emitted diode lights, built for durability and efficiency. For versatile indoor lighting, check out our LED down light. Embrace the magic of solar-powered technology and brighten your outdoor spaces with the exquisite collection of landscape lights from Industrybuying.


How do you choose the right
Garden Lights
for your needs?
Selecting the perfect landscape lights to suit your needs can be a breeze with these essential tips and a wide range of options to explore.


a. Consider the Purpose: Determine the primary purpose of the landscape lights, whether it's for decoration, safety, or both.
b. Outdoor Areas to Illuminate: Identify the specific areas in your garden that require lighting, such as pathways, patios, decks, or water features.
c. Lighting Type: Choose from various types like pathway lights, wall outdoor lights, string lights, spotlights, or decorative lanterns based on your requirements.
d. Power Source: Decide between solar-powered garden lights for energy efficiency or LED landscape lights that offer long-lasting brightness.
e. Brightness and Lumens: Check the brightness level, measured in lumens, to ensure it aligns with the desired ambience and visibility.
f. Material and Durability: Opt for landscape lights made from durable materials that can withstand outdoor elements.
g. Aesthetics: Select landscape lights that complement your garden's theme and enhance its overall aesthetics.


What are the safety issues of using
Garden Lights
?
Safety is of utmost importance when using landscape lights to ensure a secure and enjoyable outdoor experience. Here are some essential safety considerations to keep in mind.


a. Water Resistance: Ensure that the landscape lights have appropriate water resistance, especially if placed near water features or in areas prone to rainfall.
b. Electrical Safety: Choose landscape lights with proper insulation and grounding to prevent electrical hazards.
c. Cable Placement: Keep cables and extension cords securely placed and away from walkways to avoid tripping hazards.
d. Overheating Prevention: Opt for LED garden lights, as they generate less heat compared to traditional bulbs, reducing the risk of overheating.
e. Proper Installation: Follow the manufacturer's guidelines for correct installation to avoid potential safety risks.
f. Voltage Compatibility: Verify the voltage requirements of the landscape lights and ensure compatibility with your power source.
g. Maintenance and Inspections: Regularly inspect and maintain landscape lights to identify any issues or signs of wear, and replace damaged parts promptly.
h. Child and Pet Safety: Place landscape lights strategically to keep them out of reach of children and pets, preventing accidental contact.


Frequently Asked Questions Related To Garden Lights
1. What types of outdoor Garden Lights are suitable for pathways and walkways?
For pathways and walkways, consider using pathway lights or wall outdoor lamps. These options provide safety and guidance while adding a touch of elegance to your outdoor spaces. Check out our collection of outdoor landscape lights to find the perfect fit for your needs.
2. Can I use LED outdoor lights for industrial areas and commercial spaces?
Yes, LED outdoor lights, especially commercial LED lights and
LED flood lights
, are ideal for illuminating large outdoor spaces, including industrial areas and commercial properties. Explore our range of
industrial LED lights
to meet your specific lighting requirements.
3. How do LED Garden Lights differ from traditional outdoor lights?
LED landscape lights are more energy-efficient, produce less heat, and have a longer lifespan compared to traditional bulbs. You can find a variety of LED landscape lights at IndustryBuying, each designed to enhance your landscape with radiant brilliance.

Welcome To Industry Buying
Scan the QR code
OR
Click to Chat with a Specialist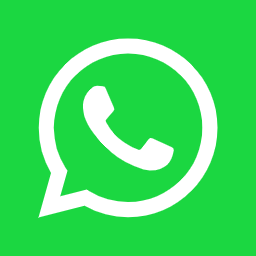 Thank You
for your valuable feedback


Please enter your e-mail address and we will send you a confirmation mail to reset your password.
Forgot Password
Reset Password
Do you want to add Nestle 3 Options Coffee Tea Vending Machine to cart?
Enter Details for faster checkout