Stapler Pin
A Handful Information On Stapler Pin
It is also known as staples, a vital tool used in offices, schools, and homes for binding papers together. They come in various sizes and shapes and are made from different materials like steel, brass, or plastic. Staples are easy to use and offer a reliable and efficient way to keep papers organised. In this article, we will discuss the types, and advantages of Staples, as well as their importance in our daily lives.

Who uses a Stapler pin?
They are used by a variety of people in different settings, including offices, schools, and homes. These small, but essential office stationery help keep papers organised and make it easier to bind them together. Industrybuying offers a wide range of Staples at competitive prices, making them accessible to everyone.
a.Office workers use Staples to keep documents organised and presentable
b. Teachers use Staples to create handouts and to grade papers
c. Students use Staples for school projects and assignments
d. Homeowners use Stapler for DIY projects, crafts, and to organise paperwork
Event planners use Staples to create seating charts and table assignments
With a variety of sizes available, from no. 10 to big Staples, and brands like Kangaro Stapler, Industrybuying has Staples to meet the needs of every user. You can find staple pin price at affordable rates. Additionally, Staples can be used with staple guns and paper punches, which makes them even more versatile.
Where can you buy a Stapler pin?
Staples are an essential office supply that you can buy at several locations. However, shopping for Staples can be confusing due to the wide range of sizes and brands available. Here are some places where you can buy Staples:
a. Online marketplaces like Industrybuying offer a wide range of Staples at competitive prices. You can also find Staples boxes and big Staples on these websites.
b. Office supply stores like Staples and Office Depot carry a variety of Staples, including Kangaro Stapler, and offer options for bulk purchases.
c. Local stationery stores are a convenient option for buying Staples as they are often located nearby, and you can easily find the Staples size you need.
Industrybuying offers a wide range of Staples. Additionally, you can find Staples boxes at competitive prices.Kangaro stapler pins are also available on industrybuying.
Why are Stapler pins important?
Staples are an essential component of any office or workspace where paper documents need to be bound together. These small, but mighty pins come in a variety of sizes, styles, and quantities to suit your needs. Here are some reasons why Staples are important:
a. They keep your documents organised and easy to read.
b. They prevent papers from getting lost or mixed up.
c. They save time and effort by allowing you to quickly and easily bind pages together.
d. They provide a professional and polished appearance to your documents.
How do Staples work?
Staples are used in a stapler to fasten sheets of paper or other materials together. Here's how Staples work:
a. When the stapler is pressed down on a stack of paper, the spring-loaded magazine pushes a staple down towards the base.
b. The legs of the staple pierce the paper and fold back onto the base.
c. The folded legs of the staple hold the papers together securely.
Here are some important things to note about Staples:
a. They come in different sizes, such as stapler pin no.10 and stapler pin big size, to accommodate different thicknesses of paper.
b. Brands like Kangaroo manufacture high-quality Staples that can be used in both manual and electric Staples.
c. You can purchase Staples individually or in a box, with prices varying based on the quantity and size.
If you're looking to buy Staples, you can find them at a variety of retailers, both in-store and online. Some popular options include:
a. Online marketplaces, such as Amazon or IndustryBuying.com
b. General retailers, like Walmart or Target
c. Just be sure to check the size and compatibility of the Staples with your stapler before making a purchase.
What are the different types of Stapler pin?
There are various types of Stapler pin available, including standard, heavy-duty, and mini staples. Standard staples are the most common and are used for everyday tasks such as binding papers together. Heavy-duty staples are thicker and stronger and are ideal for thicker documents. Mini staples are smaller in size and are used for more delicate tasks such as crafts and scrapbooking.
What are the Advantages of Stapler pin?
It offers many advantages, including convenience, efficiency, and cost-effectiveness. They are easy to use and require minimal effort to bind papers together. They are also more reliable than other binding methods such as paper clips, which can easily fall off. Staples are cost-effective and can be reused multiple times, making them a more economical option for binding papers. Additionally, Staples provide a neater and more organised look to documents, making them ideal for presentations or reports.
Frequently Asked Questions Related To Stapler Pin
1. What is the difference between a No. 10 and a No. 24 Stapler pin size?
No. 10 Staples are smaller and more commonly used for everyday stapling needs, while No. 24 Staples are larger and typically used for heavy-duty stapling tasks. Our Kangaro Stapler comes in both sizes to accommodate various stapling needs.
2. How many Staples come in a typical box?
The number of Staples in a box varies depending on the size of the pins and the brand. Our Staples boxes typically contain 1000 or more pins, and we offer different box sizes to meet your specific needs. Check out our Stapler pin box prices to find the best deal for your
office supplies
.
3. Are big Stapler pins more expensive than smaller ones?
The price of Staples can vary depending on the size, brand, and quantity purchased. While big Staples may cost more than smaller ones, they can be a better choice for heavy-duty stapling tasks. At Industrybuying, we offer a range of Staples, including big Staples, at competitive prices to meet your stapling needs. Check out our office stationeries section for Staples,
tackers
, punches, and more.

Welcome To Industry Buying
Scan the QR code
OR
Click to Chat with a Specialist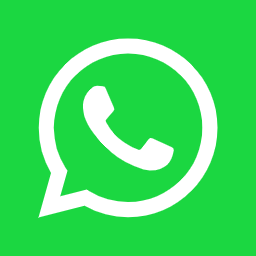 Thank You
for your valuable feedback


Please enter your e-mail address and we will send you a confirmation mail to reset your password.
Forgot Password
Reset Password
Do you want to add Nestle 3 Options Coffee Tea Vending Machine to cart?
Enter Details for faster checkout