Die Grinders
What are Die Grinders?
Die grinders are power tools that are traditionally used to grind metal, but they can also be used to polish or smooth rough edges. A die grinder has incredible power and unbelievable RPM speeds. Die grinders are handheld power tools used for grinding, sanding, honing, and polishing various materials such as metal, wood, and plastics. They are typically used in metalworking, woodworking, and automotive repair applications. When using a die grinder, it is important to wear appropriate personal protective equipment, such as eye and ear protection and gloves, as well as follow proper safety precautions. Buy proper safety wear from Industrybuying in bulk and work in a safe zone.
What Are The Types Of Die Grinders?
Various types of die grinders are:
1. Straight Die Grinders: Straight grinders are, as the name suggests, straight and uniform. They can be thought of as just regular die grinders but with a longer shaft than that angle die grinders.
2. Right Angle Die Grinders: These grinders have the same functioning as straight die grinders. The only difference is that the bit in a right angle die grinder remains perpendicular to the body.
3. Electric Die Grinders: Electric die grinders are required to be plugged in to work. They are lighter and quicker than their pneumatic counterparts. Many professionals prefer using electric die grinders for small tasks that require precision and working in tight spaces. They use bits for more effective results. There are two types of electric die grinders- corded and cordless.
4. Pneumatic Die Grinders: Pneumatic die grinders are handheld power tools that use compressed air to power a motor that drives a rotating abrasive head. They are commonly used for precision grinding, sanding, and polishing in metalworking, woodworking, and automotive applications.
The tool is typically small and lightweight, making it easy to use in tight spaces and access hard-to-reach areas.
What Are The Reasons For Buying Die Grinders?
Some of the reasons why professionals and DIYers should consider buying die grinders are:
1. Removing Rust: Often, old iron or steel machinery is in danger of getting rusted. When a die grinder is used on such machinery, the rust gets removed and you get a smoother surface.
2. Auto Work: Die grinders are a great option when working on vehicles. When a vehicle is sent for repair, it is often necessary to remove the paint in order to work on the bare metal. These grinders are able to reach the enclosed space with ease.
3. Polishing Stainless Steel: Die grinders are great when working with steel. The grinder is run gently over the weld. The end result is a smooth and polished stainless steel surface.
4. Wood Carving: Die grinders are often used by woodworkers and carpenters for sculpting wood into beautiful shapes and producing great art pieces.
5. Sanding Wood: Since the die grinders have great smoothing benefits, they are often used in place of sandpapers. They can easily take out the rough edges and remove paints. Using die grinders is a faster way for getting a professional-looking finish.
Famous Brands For Buying Die Grinders:
Long years of working together have solidified our ties with various famous brands, which help us deliver quality products right to your doorstep. Find the best die grinders at Industrybuying. Working with multiple brands has helped us provide top-notch products to our most valued customers. Some brands that manufacture die grinders include Krost, Dongcheng, HiKOKI, Dewalt, Ingco and more. Find the best die grinders at Industrybuying. Another popular type of power tool offered by Industrybuying are the specialty tools .
You will also find other popular and one of our widely sought after power tools including routers and trimmers . Visit the website to know more.
Top Selling Die Grinders at Industrybuying:
| S. No | Product Name | Price |
| --- | --- | --- |
| 1 | Ingco 130W Mini Die Grinder 109-in-1 Wood Carving Grinding Drill Tuner MG13328 | Rs. 1,680 |
| 2 | Dongcheng S1J-FF02-25 400W Die Grinder Dia 25mm | Rs. 2,380 |
| 3 | Black+Decker RT18KA-IN Kit Box For Grinding, Polishing, Engraving, Cutting, Sanding & Fi | Rs. 3,190 |
| 4 | GSCPT Multifunctional Mini Rotary Die Grinder Kit Rotary Tool 3.2 mm | Rs. 3,480 |
| 5 | Dongcheng 400 W 27000 RPM Die Grinder - DSJ02-25 | Rs. 2,680 |
| 6 | Dewalt 450W Heavy Duty Die Grinder, DWE4887N | Rs. 5,680 |
| 7 | Krost 180W Electric Dremel Engraving Mini Polishing Drill With 226 pcs Power Tools | Rs. 2,680 |
| 8 | Dongcheng 240W Heavy Duty Die Grinder DSJ25B | Rs. 2,180 |
| 9 | Makita GD0601 400W 1.6 kg Die Grinder | Rs. 7,880 |
| 10 | Makita GD0603 28000 RPM 0.97 kg Die Grinder | Rs. 6,790 |
Industrybuying is not confined to die grinders and also offers other types of hand tools including sander polisher .
Why Choose Industrybuying?
At Industrybuying, we aim to offer the best online shopping experience. Keeping quality and durability in mind, we are committed to providing top-notch customer service. We are one of the leading sellers of die grinders. The online platform is directed towards providing exceptional quality products at the most affordable prices. The platform allows its customers to avail all the comfort and convenience while doing online shopping. Our website is packed with the best die grinders and other industrial products which are manufactured and sold at competitive prices.
IB boasts of providing 100% authentic products at wholesale rates. With experienced customer service professionals and category heads, you're sure to get the proper guidance to quality die grinders from Industrybuying. Shop now.
Frequently Asked Questions:
1. What are the different types of die grinders?
Different types of die grinders are:
1. Straight Die Grinders
2. Right Angle Die Grinders
3. Electric Die Grinders
4. Pneumatic Die Grinders
2. What is the difference between die grinders and angle grinders?
Die grinders are smaller and lighter as compared to angle grinders . Also, their design is more user-friendly. You can operate it with just one hand.
Angle grinders are larger in size and more powerful than die grinders.
3. Can a die grinder cut stainless steel?
Die grinders can easily cut through stainless steel, cast iron, aluminium, plastic, brass, copper etc.

Welcome To Industry Buying
Scan the QR code
OR
Click to Chat with a Specialist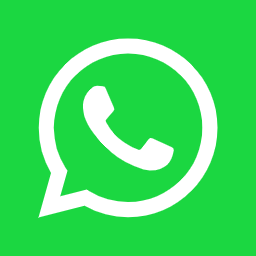 Thank You
for your valuable feedback


Please enter your e-mail address and we will send you a confirmation mail to reset your password.
Forgot Password
Reset Password
Do you want to add Nestle 3 Options Coffee Tea Vending Machine to cart?
Enter Details for faster checkout