Allen Cooper Safety Shoes
Buy Allen Cooper Safety Shoes Online At Industrybuying
Safety Shoes are designed to prevent any injuries that might happen to the workers' feet while working in the manufacturing, transportation and construction industries. These people work with some dangerous equipment that can often lead to some life-altering hazards to your body and out of it, your feet become the most vulnerable body part as these equipment are often used very close to your feet. Many job sites include risks of slipping and falling due to slippery or wet surfaces and Safety Shoes are exactly the thing that will protect you from such uncertain situations.
Safety Shoes
Protect You from the Risk of Injuries:
1. Electrical Hazards - In the workplace, electricity poses numerous hazards. For example, short-circuits can cause electric shocks to workers. Shoes made of leather, rubber, or other materials that are poor conductors of electricity can be worn to lessen the risk of an electrical mishap. These safeguards considerably reduce the risk caused by exposed wires, coils, and good conductors of electricity, among other hazards.
2. Crushing and Penetrating Objects - When working with moving machinery parts or sharp objects, notably chainsaws, Safety Shoes are required. The cut-resistant material prevents the sharp object from contacting and damaging your foot. The foot is protected by the strong outer body and steel toe.
3. Poisonous or Hazardous Substances - Chemical industries can harm your feet or cause burns at any time. Therefore, always wear protective footwear when working here.
4. Rolling Equipment - People and objects are always moving in dynamic industries. Something could roll across the floor, or something could fall on your feet unexpectedly. Safety Shoes protect from such incidents.
5. Trip and Fall- Unexpected slips, trips, and falls can occur in every workplace, resulting in a significant number of accidents each year. Safety shoes have more traction and can help prevent falling in slippery settings.
Safety Shoes are an absolute necessity in construction, transportation and manufacturing industries as these shoes not only protect the feet from injuries but can also reduce the severity of the injury in case any accident happens. Safety Shoes play an important role in safeguarding your workforce. Therefore, they are important for the protection of workers' health which is of high priority. There are five different types of Safety Shoes based on the different ways they protect the feet. Let us get to know about the varieties of Safety Shoes so that you can choose the best-suited one for your industry workers-
1. Safety Toed Shoes- These shoes are the most commonly used shoes for most jobs and are also known as steel-toed shoes. These shoes have a metal cap at the front part of the shoe that protects them from injuries that can happen from falling objects and cut through machines and also gives protection from burns and punctures.
2. Steel Toe Shoes- This is an important Safety Shoe type that is made of steel toes. These shoes help avoid the joint problems that can arise from driving heavy trucks, pushing pedals or riding bikes as these shoes provide stability and support to your feet.
3. Gumboots- Gumboots are long rubber shoes made to keep your feet dry and safe. These shoes have a PVC coating and are waterproof. So if you have to work in places like deep streams or manholes, these shoes will protect your feet and keep them utterly dry.
4. Electric Hazard Shoes- People who work with high voltage machines, circuits, wires, or electricity should wear this type of protective footwear. They have non-conductive bottoms and heels, making electricity flow through them more difficult. This indicates that wearing electric hazard shoes makes it more difficult to be electrocuted.
5. Low Cut- These type of shoes are slip-resistant, moisture-resistant, and absorbs the majority of sweat, leaving your feet odor-free.
Some Things to Remember while Buying Safety Shoes
1. Before buying safety shoes you should consider the work industry, the profile and should analyse the job requirements
2. Go for a size a little bigger than what fits as the feet might swell during the continuous workload of the day
3. Choose quality and comfort over money as this type of product is required to function under some very demanding situations
4. See that the toe area of the shoe has enough space for free and easy movement of the toe
5. See that the shoe insole material is breathable and absorbs sweat as feet will get sweaty a lot during your turmoil throughout the day
6. Buy at least two pairs of shoes as using only a single pair every day will make them wear out sooner than you expect
Where can you Buy the Best Quality Safety Shoes
in India Online?
Right here at Industrybuying.com!
Industrybuying offers the best deals on Safety Shoes in the marketplace. Buy premium quality Safety Shoes online at the comfort of your home at wholesale prices.
Industrybuying is one of the few top websites that has made its name by selling safe and premium quality products to its consumers who have shown faith in the website and returned for more purchases after experiencing the worth of the brands provided at Industrybuying.
What are the Best Brands Available for Purchasing Safety Shoes
Online in India?
Kavacha, Fuel, Allen Cooper, Hillson,Wonker, Bata, Timberwood, Safari Pro, and JK Port are some of the best brands available for purchasing good quality Safety Shoes in India. You can find these brands on Industrybuying.com at amazing discounts. Special discounted prices are available for bulk purchases.
Frequently Asked Questions
Q1. What is the best way to inspect Safety Shoes?
Ans. Before each use, Safety Shoes should be inspected. They should be inspected for wear and replaced if necessary. Check for cracks or holes, material separation, and broken buckles or laces. Examine the soles for any embedded metal or other anything that could cause an electrical or tripping hazard.
Q2. What's the difference between a pair of Safety Boots and a pair of Safety Shoes?
Ans. Safety Boots are the most prevalent type of protective footwear, with features such as protective toe caps, slip-resistant soles, and penetration-resistant mid-soles. Safety shoes are similar to safety boots in appearance, but they do not offer the same amount of protection and support.

Welcome To Industry Buying
Scan the QR code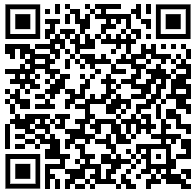 OR
Click to Chat with a Specialist
Thank You
for your valuable feedback


Please enter your e-mail address and we will send you a confirmation mail to reset your password.
Forgot Password
Reset Password
Do you want to add Nestle 3 Options Coffee Tea Vending Machine to cart?
Enter Details for faster checkout