Single Function Meter
Find the Best Single Function Meter Online @ Industrybuying
Smart and advanced single functional display meters
There are a number of companies that manufacture a wide range of electronic devices. Among the wide range of electronic devices, meters are very important and useful. These help in displaying the results of measurements made by monitoring current, voltage, humidity, frequency, power factor and many other variables. You must have heard of multipurpose meters that serve both functions--domestic and commercial.
Single function meter has a digital panel with LED or LCD screen that makes it very easy for the users to check the reading. The user can see the reading very clearly in large or small fonts on the digital panel of the display. The device also provides the network connection for 3 Phase, 2 Wire, 4 Wire / 3 Phase and 3 Wire /1 Phase. These meters are available in different sizes ranging from small to the relatively bigger ones.
Some common types of single display meters
Common types of single display meters are as follows:
Voltmeter: It is a device that is used in measuring the potential difference between two points in any circuit, power supply line or across any device. It is widely used in the laboratories and in the automobile industry. It is connected in series with the high resistance.
Digital ammeter: This type of digital meter is used to measure the current flow. This meter offers low resistance and is connected in parallel to the devices. The device is used in a wide range of applications - from school laboratories to construction sites.
Process indicator: The indicator panel is used to find out which operations are in progress by ensuring that the system does not hang during the process. It helps ensure that the task is indeed in a process and provides a good textual user interface.
Humidity Instrument: As the name suggests, it helps in measuring the humidity level of the surroundings based on the measurement of parameters such as the air pressure, temperature and climatic conditions. The device measuring moisture content in the atmosphere is equipped with small digital panels to get the exact measurements.
Frequency Meter: Periodic electrical signals are measured using this electronic instrument. Different types of frequency meters exist that help monitors and record frequency deflections and low electrical frequencies. This type of meter is used typically in Microwave.
Hour Meter: This type of meter is used in an electronic boat, small engines and few other electronic devices in which time is the prime focus.
Buy single function meters online on industrybuying.com
For effective results and safe operation of the meters, buy them from the reliable online store and the one-stop destination for all your business needs - industrybuying.com. You can easily find the single use or multipurpose meters from top brands on the platform - such as Multispan, Veritek, Asian, HPL, Nutronics and many more. At this online store, you will be able to read the specifications and make the perfect choice of product based on your requirements.

Welcome To Industry Buying
Scan the QR code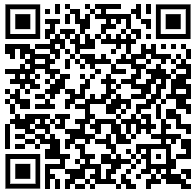 OR
Click to Chat with a Specialist
Thank You
for your valuable feedback


Please enter your e-mail address and we will send you a confirmation mail to reset your password.
Forgot Password
Reset Password
Do you want to add Nestle 3 Options Coffee Tea Vending Machine to cart?
Enter Details for faster checkout