Stainless Steel Electrodes
Mild Stainless Steel Electrodes
Mild steel is an iron type with low carbon content and can be easily welded by experienced welders. For many welders, welding mild steel to stainless steel can be challenging. This is because it requires using two different metals with different properties and techniques for successful welding.

This article will discuss all about mild welding stainless steel electrodes, and if you are looking for relatable products like hardfacing electrodes, you are at the right place.

What Are The Benefits Of Using Stainless Steel Electrodes?
Mild steel electrodes are made of stainless steel, with good oxidation resistance and welding stability. This is to ensure that the electrode maintains its aesthetic characteristics after the welding process. It is important to clean the rod before use. When using these stainless steel arc welding rods, you must choose the right diameter for the material's thickness to reduce costs and better performance. This can be done by drying them in an oven to remove excess water after each use.


Stainless steel electrodes provide an excellent choice for thin-layer welding applications. They have a higher deposition efficiency than carbon steel electrodes and are cost-effective. Due to their lower hydrogen content, these electrodes produce welds that are generally easier to grind, clean and finish when compared to water-soaked electrodes.


Mild steel welding rods are ideal for welders who are just starting out. They can use them with a variety of welding processes and applications. These electrodes are relatively easy to maintain, requiring only simple cleaning and lubrication to stay in good condition.


Which Are The Applications Of Using Mild Stainless Steel Electrodes?
Stainless steel welding rods are used for joining stainless steel components. Welding stainless steel can be challenging due to its high strength and resistance to corrosion. Fluoropolymer coatings on the electrode help control the marrying and spatter, providing a smoother finish than traditional stainless steel electrodes.


If you have existing welds on stainless steel components and are having trouble repairing them, this product can help. It repairs the damaged area by creating a new bond between the metal materials so that they can be used again. It is especially useful for welding defective or damaged welds on stainless steel components.


You can find steel welding rod prices at affordable pricing online. Its quality makes it an ideal metal to use when you want to weld stainless steel components to other metals, such as aluminum and copper. This is especially useful for welding stainless steel components to other metals to create a stronger and more durable bond.


What Are The Types Of Mild Stainless Steel Electrodes Available?
Kwality 6013 Mild Steel Premium 2.5 x 350 mm Welding Electrodes
The mild steel electrodes are ideally suited for welding mild steel and low alloy steels. The electrodes are designed according to EN ISO 15609-2 SMAW and GMAW technical criteria and give the best results on all types of equipment. These electrodes provide a strong fusion zone with excellent slag detachability even in the toughest conditions.


Esab Xpert 7018 Mild Steel Welding Electrode 3.15x350 mm
Esab Xpert 7018 Mild Steel Welding Electrode 3.15x350 mm is a mild steel grade with a base metal and filler material of special grade, producing more consistent weld quality in all positions, achieving high productivity and fewer rejections than conventional electrodes. Enabling cost-effective welds by reducing electrode consumption and traveling wire-feed speed.


Leewac BBW3.15 Mild Steel 3.15 X 350 mm E6013 Welding Electrode 8 Pkt Box
This product has a type of welding electrode, and its model number is BBW3.15. It is a 350 mm mild steel welding electrode with a length of 3.15 mm and is suitable for sheet metal work, storage tanks, steel furniture and general fabrication. This can be used straight from the box without being recharged by a welder.


D&H 5.00 X 450 mm Norma Series Mild Steel Electrode - 260 Pcs
D&H's 5.00 x 450mm Norma Mild Steel Electrodes are designed for arc welding of mild steel. They have magnetic properties similar to mild steel, ensuring excellent fusion and weld deposit quality. They are suitable for welding all position steels, including butt welds and fillet welds, with very little need for preheating. However, the Superon welding rod price is one of the best sellers due to its affordable rates compared to the market standards.


Why Choose Industrybuying?

Industrybuying is a leading e-commerce company for B2B consumers. Here you can purchase wholesale products and get huge discounts and offers. Industrybuying is the perfect platform to buy steel electrodes online that offers payment through the BNPL (Buy Now Pay Later) wallet, so you can instantly check out updated products like low hydrogen electrodes.


Top-Selling Products Available At Industrybuying:
Frequently Asked Questions Related to Stainless Steel Electrodes
1. Why is stainless steel used in electrodes?
Stainless steel (SS 304) electrodes are cost-effective and have a large surface area; further, their catalytic performance is comparable to carbon-coated noble metal cathodes. Stainless steel electrodes are relatively inexpensive, corrosion-resistant, chemically inert, and exhibit good oxidative behavior.
2. Which electrode is used in steel welding?
E7018 electrodes are designed to produce high strength and impact properties when used with thicker base metals. They can be used on carbon steel, high-carbon, low-alloy or high-strength steel base metals. E7018 electrodes are commonly used for welding structural steel.
3. What is the size of the Superon welding rod?
Superon Super Stainless Steel 308L Rutile Welding Rod is a high strength, high tolerance grade which can be used in severe service applications. This product is specifically recommended for use with stainless steel grades to develop strong, ductile weldments with no tendency toward cracking or tearing. It also exhibits excellent resistance to chloride corrosion, stress-corrosive attack, thermal shock and pitting/crevice corrosion in boiling water, and resisting oxidising media of chlorine and sulfur dioxide.

Welcome To Industry Buying
Scan the QR code
OR
Click to Chat with a Specialist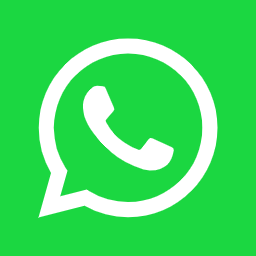 Thank You
for your valuable feedback


Please enter your e-mail address and we will send you a confirmation mail to reset your password.
Forgot Password
Reset Password
Do you want to add Nestle 3 Options Coffee Tea Vending Machine to cart?
Enter Details for faster checkout