Petrol Blower
Buy Petrol Blower Online At Industrybuying
The air blower is a centuries-old invention that first appeared with the emergence of the industrial revolution in the nineteenth century. It was initially constructed as an air pump that was specifically designed for internal combustion engines. One of its original designs included a motor shaft and impellers, which are rotors used to boost fluid pressure and flow. This resulted in the genesis of a machine delivering strong gusty winds, which was leveraged for many mechanical chores back then and is still used today. Then, came the petrol blower with an evolutionary technology which used petrol in its engine to accomplish the task.
Use of Petrol Blower in Agriculture
Whether you like it or not, it is imperative to remove trash, dried leaves, and other waste from the yard and landscaping beds in the upcoming winter season. By removing dirt, trash, and dried leaves from lawns and sidewalks, leaf blowers can be utilized for this purpose to expedite end-of-season maintenance tasks. Petrol leaf blowers can also be used to clear litter after large events and remove cut grass, hedge, or tree trimmings.
Petrol Blower is a type of Leaf Blower which is used to clear leaves and other debris away. It also uses petrol in the fuel engine. Professionals should use petrol leaf blowers since they deliver continuous, unwavering power when clearing your expansive property. It is used in gardens to clear up little twigs and dust-dry leaves. It is powered by a two-stroke engine with a backpack.
What is a Petrol Blower
Also referred to as a hand blower, it is a gardening equipment that blows air out of a nozzle to move materials like grass clippings and leaves. Electric or gasoline-powered engines are used to power them. Two-stroke engines have often been used in gasoline versions, although four-stroke engines have lately been introduced to solve some air pollution concerns. These are Backpack blowers which are typically backpack-mounted or self-contained handheld machines. It is quite comfortable for regular usage.
Features of Petrol Blower
1. It is convenient and powerful as compared to electric leaf blowers
2. You don't need an electric source to generate petrol blower
3. It is very helpful and appropriate for a well-kept yard
3. Vibration-resistance is a better term for anti-vibration prevention. Although it is there to reduce vibrations, you could still experience them when using this. beneficial for easing discomfort and strain during operation.
4. Attached Vacuum - Attaching an add-on vacuum requires some time-consuming machine part swapping, as opposed to just flicking a switch. Then you can turn on the vacuum and suction up those leaves!
5. Usually included with vacuum combo blowers is a collection bag. a place to keep leaves of various sizes.
6. Holding the on button for an extended period of time becomes tiresome and taxing. So, use this automatic option of the Cruise Control to avoid tiring your hands and fingers.
7. Flared Nozzle: By employing this style of head, you can concentrate airflow and boost power.
8. Vacuuming leaves involves being able to suction the accumulated leaves into a collection point, usually in a bag attachment. However, there are two other vacuum attributes—integrated and attached. The finest type to buy is an integrated one because all it requires is to use the switch to turn it on or off.
9. Shoulder Strap: Indeed it is a carrying aid. It is very useful if you are using a vacuum to collect leaves as well.
10. Variable Speed – This can be a small switch or speed dial to increase or decrease the air power/speed to protect against surface damage/disturbance.
How to use Petrol Blowers?
With its ability to quickly remove leaves, trash, twigs, and other tiny material that accumulates on your garden grass, walks, and driveway, a petrol leaf blower is essential for the upcoming winter season.
1. Plan Ahead- Before you start collecting leaves or other trash, think of a place to manage the pile where you can keep it. Also, keep them away from the garden and dispose of them later.
2. Use a sheet of Tarpaulin to collect all the leaves instead of using rakes to shift leaves from one place to another.
3. Collecting the leaves will be much easier if you start from one end of the garden and do the chore in the same direction.
4. Always use the machine in a sweeping motion while tilting it sideways to collect the leaves or trash quickly.
5. Decomposition is the last step in the process which can help you put the organic waste to great use by making manure or compost to fuel the growth of plants and trees.
Maintenance
A high pressure even airflow is provided through ducts and nozzles using the equipment. Damages that affect airflow include damaged couplings and broken fan belts, which can be detected when the airflow is insufficient and\or decreasing.
Extreme heat can be hazardous and reduce the equipment's efficiency. Overheating may result from a number of factors, such as clogged inlets, a damaged impeller, excessive oil in the gearbox, and unclean air filters. So, it's essential to clean air filters regularly.
Large motors like those used by petrol blowers need lubrication so that different parts may work together without producing any friction. The right amount of lubrication helps prevent mechanical failure and corrosion. The presence of rust, loud operation, vibrations, and oil on the floor are signs that a blower needs oiling.
Top Brands selling Petrol Blowers
Hicool, ADI, Jakmister, POWERVENT, Yash, Tanco, Krieger, Rajdhani, Rexnord and more are some of the top brands dealing in motors and power transmission at Industrybuying.
Industrybuying sells premium quality products at wholesale rates without compromising on the quality. We also offer bulk purchases at great discounts.
Bestsellers of Petrol Blowers from Industrybuying

Welcome To Industry Buying
Scan the QR code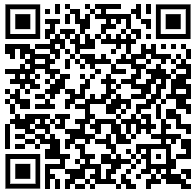 OR
Click to Chat with a Specialist
Thank You
for your valuable feedback


Please enter your e-mail address and we will send you a confirmation mail to reset your password.
Forgot Password
Reset Password
Do you want to add Nestle 3 Options Coffee Tea Vending Machine to cart?
Enter Details for faster checkout