Power Sprayers
Buy Power Sprayers Online At Industrybuying
A power sprayer is a mechanical device which is used for spraying liquids over a large area effectively. This tool allows you to spray the material easily without consuming much time and manual effort. A power sprayer is widely used for agricultural purposes.
What is a Power Sprayer?
A power sprayer or a spraying machine is a convenient tool which allows the user to spray large volumes of liquid over a widespread area. A spraying machine is the best example of technological advancements in the agricultural sector. A sprayer is extensively used by farmers to simplify their job and to get it done in less time.
A power sprayer is an indispensable agricultural tool and thus is also referred to as an agriculture spray machine. An agriculture spray machine plays a vital role in maintaining crop health and is ideal for supporting many applications during the entire crop production cycle. These sprayers have been engineered to optimise their applicability in various agricultural practices. It plays an important role in ensuring the best crop health and growth.
Best Selling Power Sprayers at Industrybuying
What are the types of Power Sprayers?
An agriculture spray pump comes in different sizes and variations. Each is meant to set a different purpose. Based on specifications, size and crop requirements, agriculture sprayers can be classified into 4 main categories:

1. Low Pressure Sprayers- a low pressure sprayer works on the principle of hydraulics and comprises three main components; air compartment, pressure gauge and regulators. This sprayer can further be classified into 3 sprayers:
➛ Tractor mounted- fixed with a tractor and features a capacity of 150-500 gallons
➛ Trailer mounted- placed on a trailer and holds a capacity of about 1000 gallons
➛ Truck mounted- powered by an auxiliary engine which is placed in a truck and can hold up to 2500 gallons
2. High Pressure Sprayers- a high pressure sprayer has a similar function as that of a low-pressure sprayer but can operate at a pressure of up to 6800 kilopascals. These sprayers are widely used for applications which require spraying at a height in dense foliage. These can be used as a pesticide sprayers for fruit and vegetable gardens.
3. Air Carrier Sprayers- these sprayers come in handy for applications which require the spraying of dense chemicals. The air transports the chemicals from the sprayer to the desired area and dilutes them in order to ensure even distribution. An orchard sprayer is a commonly used air carrier sprayer which is used for fruit trees.
4. Foggers- small farmers widely use a fogger for spraying pesticides and insecticides in the form of vapours. These sprayers are operated manually and are effective for areas which are infested with crop pests. For instance, a knapsack sprayer is used for spraying pesticides and insecticides to keep crops healthy.
What are the uses of a Power Sprayer?
A power sprayer for agriculture is a powerful tool which eases the job of the farmer and reduces manual labour. A power sprayer can be used for a number of applications which are mentioned below:

➛ Spraying liquid fertilisers- a power sprayer can be used for spraying liquid fertilisers in dryland. Sprayers allow the users to target a specific section of the crops without wasting much product.
➛ Spraying water- a water sprayer is used to spray water in small gardens or fields. The high pressure water sprayers are used for irrigating small fields and gardens. A water sprayer for plants is also used for cleaning the crops before harvesting.
➛ Pest control- a power sprayer can be used for spraying pesticides to ensure the best crop health. A pesticide sprayer ensures that the crops are free from pests and are thus healthy.
➛ Spraying livestock- a hand sprayer can be used for spraying livestock. A sprayer can be used to kill ticks and other insects that can lower production.

➛ Spraying herbicides- a hand sprayer can be used to spray herbicides, effectively removing unwanted vegetation.
How to select an appropriate Power Sprayer?
Selecting a suitable power sprayer is very important to ensure crops' best and healthy yield. To maintain crop health and ensure pest protection, users can choose from various sprayers, such as a battery sprayer or a power sprayer.


A power sprayer should be selected based on the application that it has to be used for. Based on the application, the correct type of power sprayer can be selected to ensure high productivity. An agriculture sprayer should be selected after carefully examining its specifications and performance. Before selecting a pesticide sprayer, one should always check the chemical compatibility. This will ensure that the sprayer can handle corrosive and hard substances without getting damaged.
Why choose Industrybuying for purchasing Power Sprayers?
Industrybuying is a leading e-commerce platform that collaborates with top brands and manufacturers and delivers assured quality products for all consumers. Our site deals in all industrial goods and related products with assured quality.
We offer the best power sprayers, such as the htp pump, the aspee power sprayer, agripro knapsack pump and many others. The retailers provide assured quality pumps and offer a reasonable spray pump price. Industrybuying offers flexible modes of payment and convenient delivery options to ensure the most comfortable shopping experience for customers.

Welcome To Industry Buying
Scan the QR code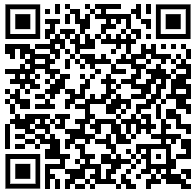 OR
Click to Chat with a Specialist
Thank You
for your valuable feedback


Please enter your e-mail address and we will send you a confirmation mail to reset your password.
Forgot Password
Reset Password
Do you want to add Nestle 3 Options Coffee Tea Vending Machine to cart?
Enter Details for faster checkout