AgriPro
AgriPro Products Online
Shop online for the best AgriPro products at budget rates on Industrybuying
AgriPro is a renowned name when it comes to agricultural products. You can shop online for AgriPro products at pocket-friendly rates on Industrybuying.com. AgriPro has set a benchmark in the agricultural sector. Known for providing best-in-class agricultural tools and equipment; you can rest totally assured that the products of this brand are known for their optimum performance, longevity and high quality. It assorts all the user-friendly AgriPro products needed in agriculture, garden, and landscaping that are designed to derive the best possible solutions and results. Rest assured to shop online from a vast variety of AgriPro products online only at Industrybuying.
Extensive range of AgriPro agriculture supplies under one roof
AgriPro has a wide range of agriculture, garden and landscaping tools and equipment. You can choose from a diverse range of Multi-Function Garden Machine, Pressure Sprayer, Knapsack Manual Sprayer 16 Ltr, Earth Auger, Mini Tiller, Brush Cutter and Gasoline Chain Saw 58CC available at Industrybuying which could make the ardent task of maintaining your gardens easier. You can now easily take care of your agricultural land and your gardens as you do not have to manually get into the work. You can simply use the AgriPro machines to make the task a lot easier.
You can opt for AgriPro 5 in 1 Multi-Function Garden Machine APMTS52, AgriPro Knapsack Manual Sprayer 16 Ltr APKS16 and AgriPro Pressure Sprayer 8 Ltr APPS08 to make your work easier. Maximum performance can be achieved when you buy AgriPro Earth Auger with Drill Bit 52CC APEA52 or AgriPro Earth Auger with Drill Bit 71 CC APEA71. For tilling, brush cutting or cutting logs; you can check out the most popular products AgriPro Mini Tiller APMT52, AgriPro Brush Cutter 43 CC APBC43 and AgriPro Gasoline Chain Saw 58 CC APCS58 respectively. With the great stock at hand; you will surely find what you need at Industrybuying.
Buy high-quality AgriPro gardening tools at wholesale prices
Industrybuying has numerous gardening tools for you that you can shop online. From Brush Cutter 43CC to mini-tiller, earth auger to chain saw, sprayers to garden machines; Industrybuying assorts a wide variety of AgriPro products. You do not need to spend countless hours anywhere else as Industrybuying offers you the best deals on all its products. You can also get huge discounts on bulk buying of products.
No matter you need any kind of agriculture tools and equipment; you are just a click away as Industrybuying has all of them under a single roof. Brands like AgriPro at Industrybuying will surely offer you the top quality of products. There are multiple payment channels like credit/debit cards, E-Wallets, net banking, and COD (Cash On Delivery) option which makes it easy to purchase products. So, start your purchase today!
None
None

Welcome To Industry Buying
Scan the QR code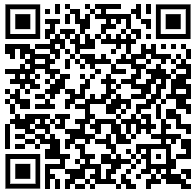 OR
Click to Chat with a Specialist