Tool Box Organizer
What is the Importance of Tool Box Organizer? Know Here
A tool box is an enclosed or open case which has been designed to store, organise and carry your tools conveniently. It is essential equipment for a whole host of professions, including; electricians, carpenters and builders. A tool kit can also be used at home for storing and organising the tools.


What is Tool Box organizer?
Tool storage and organizer is one of the best solutions for keeping your tools and equipment safe and organised in one place. A tool box kit occupies less space and thus can be conveniently stored at any place. A tool organizer can encompass a large number of goods, ranging from small screws to heavy power tools such as drill machines, grinders etc.

The tool box can be used in a single piece or can be stacked, one upon another, to maximise the storage space. Using efficient glue guns can make the task more organised. It is manufactured with tough raw materials, which ensures that the boxes are able to sustain rough working conditions. Hole saw is used during the process. Apart from storage and organisation, a tool kit also allows easy access to the tools and fittings.


What is a Tool Box organizer made from?
Tool boxes are manufactured out of a variety of materials. Depending on the type and nature of the application, a user can choose the best-suited tool box for them. Some materials which are commonly used for manufacturing tool boxes are:
a. Steel - steel tool boxes are designed for heavy-duty purposes. These boxes can easily handle heavy machinery and are thus an ideal fit for large-scale workshops and industries.Aluminium- an aluminium tool cabinet is preferred for its durability and lightweight. This tool box offers the best corrosion resistance and thus will function for a long period of time.
b. Plastic - A plastic tool box is one of the most commonly used products for tools and equipment storage. This box is affordable and ensures great strength. It is capable of tackling a rise in temperature and also allows complete visibility. This box is easy to clean and is ideal for recreational use.Stainless steel- a tool box which is constructed out of stainless steel alloy offers more corrosion resistance than standard grade steel. This box is wear-resistant and is applicable for residential and commercial garages and other similar places.Wood- a wooden tool box is mostly used for decorative purposes. It is a great tool box for home which allows you to store and organise the tools and decorate your house at the same time.


What are the different types of
Tool box organizers
?
a. Hand-carry Toolbox- a hand-carry toolbox is a light-weighted, portable tool organizer which is commonly used by professionals such as electricians, plumbers etc. This tool kit is also ideal for domestic purposes. It is a reliable choice for keeping small tools as it is extremely durable in its functioning.
b. Portable Rolling Toolbox- a rolling toolbox is a tool trolley which is fitted with wheels at the bottom. The wheels make it easy for the users to roll the trolley around, as and when required. It comes with a number of compartments and drawers which allows easy segregation and accessibility.
c. Stationary Toolbox with Drawers- a stationary toolbox with drawers is ideal for storing heavy tools which are not intended to be moved around. It is a tool cabinet which is fitted with multiple drawers. A user can easily store and segregate the tools using a stationary toolbox with drawers.
d. Roll-around Toolbox- a roll-around toolbox comes with a top lid-style compartment that can be used as a workstation. The tool drawers which are placed on the upper side are suitable for storing hand tools such as screwdrivers, pliers, wrenches etc. The larger sized drawers which are placed at the bottom are ideal for storing heavy, power tools. It is thus a suitable electrician tool box.
e. Tool Rack- A tool rack is an organizer which is fitted with multiple trays that are stacked one above another. These trays are suitable for segregating the tools and machines as per the user's preference. Jacks are used to install tool racks.


What are the advantages of using a Tool box organizer?
Storing tools and equipment in a proper manner ensures better productivity. Organising tools has many advantages which include the following:

a. Keep the tools maintained- tools can only last for a long period of time with proper care and maintenance. A tool box kit ensures that the tools are protected from adverse conditions and are protected from any kind of physical damage.
b. Better Accessibility- a clean organisation of tools ensures that the user is able to find the tools promptly and does not have to waste time searching for a particular tool while working.
c. Maximises Space- using a tool box kit allows you to store many tools in one place. A compact box can hold multiple tools easily, reducing the need for additional space.


Best Brands For Buying Tool Box
Organizer
:
A number of brands available in the market are committed to providing their customers with the best quality pressure washers which support a long, durable life. These brands deliver top-notch quality jet sprayers at an affordable price. Some of the renowned brands for buying tool storage and organizer include the following: Yato, INDER, Pros Kit, Monotaro and Kennedy. The Stanley tool box is one of our most popular products. Industrybuying also offers various other hand tool accessories such as Hydraulic Crimping Tools. Find the best tool box price at Industrybuying.


Why Choose Industrybuying for purchasing Tool box organizer
Industrybuying is a leading e-commerce platform which deals in industrial goods and other related products. You will find everything ranging from a tiny screw to a heavy machine. You must head to our site to buy the best and superior quality tool storage and tool box organizer. Industrybuying works with leading manufacturers that provide the best quality products and offer a reasonable price for tool box kits. We offer flexible modes of payment for our customers and ensure the best shopping experience for all our users.


Top Selling Tool box organizer at Industrybuying

Frequently Asked Questions Related To Tool Box Organizer
1. What are the key benefits of using a tool storage and organizer system in a workshop or garage?
Using a tool storage and tool organizer system offers streamlined access to tools, reduces clutter, and enhances workspace efficiency. It safeguards tools from damage and loss, maximizing productivity and minimizing time wasted searching for items.
2. What features should one consider when selecting an ideal tool storage and organizer solution for organizing various tools and equipment?
When choosing a tool storage and organizer, consider factors like storage capacity, compartmentalization, durability, and portability. Customizable options can adapt to different tool types, ensuring an organized workspace.
3. How can an efficient tool storage and organizer system contribute to improved productivity and safety in a professional workspace?
A well-organized tool box optimizes workflow, reducing downtime. It enhances safety by preventing accidental tripping hazards and promoting proper tool handling. Quick access to tools encourages efficient task completion.

Welcome To Industry Buying
Scan the QR code
OR
Click to Chat with a Specialist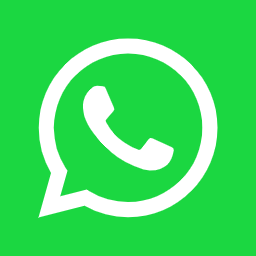 Thank You
for your valuable feedback


Please enter your e-mail address and we will send you a confirmation mail to reset your password.
Forgot Password
Reset Password
Do you want to add Nestle 3 Options Coffee Tea Vending Machine to cart?
Enter Details for faster checkout