Ice Box
Buy Plastic Ice Boxes Online at Reasonable Prices In India
An ice box is a compact and portable, non-mechanical refrigerator which is used for storing and preserving food, beverages and other perishable items. This insulated box is great for preventing any kind of damage to the goods during their transportation from one place to another. An ice box is usually kept close to maintain the temperature inside the box. It can preserve food at near-freezing point from some hours to a couple of days.

If you are planning to buy an ice box freezer, make sure you invest in a good one. A good quality cooler is worth looking for if you go out for camping, trekking, fishing or for any other long journey. You can choose from a variety of ice boxes which are available in different shapes, sizes, colors and materials.
Things to consider while purchasing an Ice Box?
Some of the important points of consideration while purchasing an ice box refrigerator are listed below:

1. Ease of Operation- the ice boxes should be simple to use and operate. Most boxes are easy to open and close. Good-quality models have either a self-balancing lid or a hinge-free design that lets you close the top of the box easily, without snapping anything.
2. Size and Capacity- different ice boxes are equipped with different sizes and holding capacities. Coolers are measured in either liters or quarts. You should go for a large ice box if you are planning to use it as an outdoor fridge to hold large quantities of beverages. Conversely, a mini ice box can be used to keep in small packages and cans.
3. Construction- before purchasing an ice box refrigerator you should consider the material used in its manufacturing. Different types of ice boxes on the basis of the raw materials used are mentioned below:

a) Thermocol ice box

b) Plastic ice box

c) Metal ice box

4. Warranty and Durability- you must check the manufacturer's guarantee or warranty before finalising an ice box. An assured quality product will last you for a long period of time without much deterioration and damage.

5. Choice of color- ice boxes are available in different colors for the users to choose form. Some of the most commonly preferred colors are:

a) Red
b) Blue
c) Light-blue
d) Ivory
e) White
What is an Ice Box Cooler Used for?
a) An ice box is primarily used for storing and preserving perishable items such as snacks, beverages, frozen food items, deserts, marinated meat, vegetables etc. You can carry all the food items and beverages in a portable ice box for a long trip or journey.

b) A portable refrigerator box allows you to carry frozen food items such as fish, ice-creams and other frozen items. These can also be used to carry milk, egg, cheese, vegetables etc.

c) A mini ice box is used for storing medicines and injections in hospitals and clinics. The ice prevents the medicines from getting spoiled under high temperatures or rough conditions.

d) The cooling box keeps everything fresh and insulated during camping, fishing, holidaying, driving or for long trips.
Brands To Consider before Purchasing an Ice Box

1. ARISTO ice boxes are made with strong handles which are easy to carry and hold. Some of the best selling features of Aristo ice boxes are mentioned below:

* Easy to carry and well-insulated to ensure the best cooling performance
* It has a large holding capacity and is ideal to be carried for picnics, adventure, sports, parties, and other outings.
* These boxes are available in multiple colors such as red and blue.
* The boxes can be stacked easily and placed in a restricted space as well.

2. Sintex ice box container is manufactured from approved grades of polyethylene material which is extremely rigid and effective in its performance. The exceptional features of these ice boxes are mentioned below:

* The coolers are strong and durable in their performance. These are designed to support longevity without any physical damage.
* These portable boxes are rust-proof, leak-proof and are resistant to the adverse effects of oxidation.
* The storage containers by Sintex can be used to keep things cold for a long period. These are available in vibrant colors and are extremely appealing in their appearance.
* Ice boxes offer a hygienic and secure way for storing and transporting the perishable items easily.

3. Generic ice boxes are known for their superior quality and tough build. These storage boxes can be used for transporting and preserving a variety of perishable items such as fruits, meat, beverages etc. The unique features of the ice box freezers by Generic are:


* The boxes are small and easily portable, which makes them perfect for storing and transporting food items and drinks.
* The ice boxes have a large holding capacity which makes them ideal for carrying multiple items conveniently.
* These portable freezers are fitted with strong and durable handles making it easy for the users to carry them around without much fatigue or inconvenience.

4. Nilkamal ice box is regarded as a superior chiller box in terms of its strong, hygienic and durable construction. Some of the exceptional features of the Nilkamal ice box are mentioned below:


* The boxes are manufactured from USDA/ FDA/ EDU approved food-grade polyethylene which assure the durability of the containers.
* These boxes are stackable and can easily be placed one above the other. The ice boxes are thus ideal for saving storage space. Their construction also makes them suitable to be carried around easily in a car or any other vehicle.
* Nilkamal ice boxes feature a two-sided handle and a front lock system. The handles ensure that the box is convenient to carry, while the lock secures the items from falling off or theft.
* This ice box container can be used for maintaining uniform temperature for storage and transportation of frozen foods, confectionaries, ice creams, fish, meat, fruits and vegetables, chilled beverages, and pharmaceutical products.
Top Selling Products at Industrybuying
Why Choose Industrybuying for purchasing Ice Box?
Industrybuying is a leading e-commerce platform that provides industrial goods at wholesale prices. We offer a variety of material handling and packaging equipment at affordable prices for our customers. You can buy best quality portable freezers such as thermocol ice box, electric ice box, mini ice box, travel ice box and many others online from our site. Our products are procured from reliable and trusted brands that guarantee excellent performance and durability.
We strive to provide a comfortable online shopping experience for our customers. You can enjoy great discounts and flexible payment options on our website. The customers can avail pan-India delivery services for all the products.
Ice Box - Frequently Asked Questions (FAQs)
1. How much does an ice box cost?
The cost of an ice box can vary depending on its brand, capacity construction, type, style and features. The starting price of an ice box freezer can start from as low as Rs. 500 and can go up to Rs. 2000 to Rs. 3000 based on the specifications. You can browse through our site to get the best and most affordable deals on ice boxes.
2. How long can an ice box last?
An ice box can last for a few hours to some days. The longevity of the ice box depends on the size and quality of ice. Some of the steps that can be taken to avoid melting of ice inside the box are mentioned below:

* Choose a good-quality ice box freezer and prepare it well before using it

* Add salt to lower down the temperature of the water before freezing it. It will ensure that your ice is cooler and survives for a long time.

* You must select the type of ice based on the requirement of your application. Dry ice lasts up to 18-24 hours, conversely, regular ice ideally retains 12-24 hours.

Welcome To Industry Buying
Scan the QR code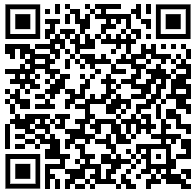 OR
Click to Chat with a Specialist
Thank You
for your valuable feedback


Please enter your e-mail address and we will send you a confirmation mail to reset your password.
Forgot Password
Reset Password
Do you want to add Nestle 3 Options Coffee Tea Vending Machine to cart?
Enter Details for faster checkout