Digital Calculators
Calculators - A Small Electronic Device
A casio calculator is a small electronic device that performs arithmetic functions like addition, subtraction, multiplication, division and square roots. Calculators can also solve more advanced mathematical equations such as logarithms, trigonometric, and hyperbolic functions. The development of computer technology has replaced many basic calculators in most businesses. However, some advanced models can still be found in the workplace or at home to perform high-level mathematical calculations. You are at the right place to buy calculator or other products like a spiral binding machine at affordable pricing.
What's Inside A Calculator?
The keyboard has 40 tiny plastic keys with a rubber membrane underneath and a touch-sensitive circuit underneath. Each key corresponds to a single letter or symbol on the screen.
How Does a Calculator Work?
While the basic components of a scientific casio calculator are easy to understand, there is a lot more going on under the hood than meets the eye. Electrical circuity is what makes a calculator work. As you press down on a button, you trigger a response in a piece of the circuit board known as the "keyboard membrane." This is essentially the brain of the operation, sending a signal to the processor chip, which in turn, computes the answer and causes it to appear on the LCD screen.
The Best Reasons To Understand The Use Of Calculators
The digital calculator is a simple yet powerful tool for students of all ages. It is a useful tool that allows students to be more confident in their computations and calculations by removing computational limitations. Overcoming these limitations will allow children to solve problems much more complex than their computation skills would allow, therefore, encouraging them to learn and explore beyond what they can do with pen and paper today.
A small calculator is an essential tool in mathematics. It allows students to test out a wide variety of problem-solving strategies quickly. Students can solve a problem using one strategy (without or without a calculator), and check their answers using a different strategy. Using a calculator frees them up to consider and test out different approaches, which leads to a better understanding of the subject matter than if they had simply relied on one approach.
A calculator can be a great way to show a student they are making progress while acknowledging that there are limits on how easy it is to get the correct answer. Asking students to explain their reasoning and how they came upon their answers shows that you're interested in more than just getting the right answer.
Students using a portable calculator are two to three times more likely to compute a correct answer than those who are not. In addition, students who use a calculator tend to get the correct answer twice as fast as those who do not. There is no better way to improve math skills than by practicing with the help of a calculator.
Why Do We Use Calculators?
Saves time
The calculator is mainly used for simple and repetitive tasks. It was initially intended to aid programmers and engineers who managed complex calculations before the first casio calculators were launched in the late 90s. However, this indispensable instrument today allows us to draw simple graphs, solve differential equations, or calculate trends with statistical data.
It is necessary to learn its use
A casio calculator is an essential tool in school and at work. Because of this, teachers should familiarise students with their functions and how to use them effectively. The teacher will have the opportunity to teach them how to do mathematical operations commonly seen in school or as part of a specific course.
They are neutral to failures
This calculator allows students to correct exercises in an absolute manner without the need for a teacher. This is a great way to help enhance their capacity for self-criticism and problem-solving.
They help detect possible errors
This calculator features a large, easy-to-read display and beeps when keys are pressed. The ability to verify calculations quickly enables students to ask for immediate help with the wrong answers and to detect possible mistakes.
If you are looking for digital calculators online along with a currency counting machine, then you are at the right place. Here, you can explore their varieties and purchase one for fast and easy calculations.
Why choose Industrybuying
Industrybuying is regarded as one of the best e-commerce platforms which deal in industrial goods and related products. Our site collaborates with leading manufacturers, popular brands that sell high-quality casio printing calculators, and Industrybuying deals in superior products like laminating machine etc.
Top Selling Products Available At Industrybuying Are:
Frequently Asked Questions Related to Calculators
1. Which scientific calculator is best?
Casio FX-991ES Plus-2nd Edition Scientific Calculator is the best casio scientific calculator and is the best-selling product. It works with the features of durability, efficiency and quality assurance.
2. Different types of calculators available at Industrybuying?
There are different types of products available at Industrybuying, such as: 1. Calculator 2. Portable Calculator 3. Check & Correct Calculator 4. Scientific Calculator 5. Desktop Calculator 6. Pocket Series 7. Printing Calculator 8. Graphical Calculator
3. What is a price of a portable calculator?
If you are looking for a calculator online, its price starts from Rs. 150 to 600. You can get superb offers and fast delivery to get your work started without wasting time.

Welcome To Industry Buying
Scan the QR code
OR
Click to Chat with a Specialist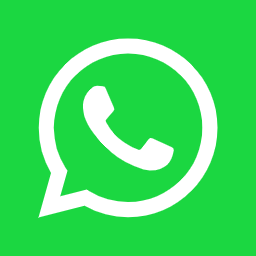 Thank You
for your valuable feedback


Please enter your e-mail address and we will send you a confirmation mail to reset your password.
Forgot Password
Reset Password
Do you want to add Nestle 3 Options Coffee Tea Vending Machine to cart?
Enter Details for faster checkout