Gaming Chair
A Guide To Buy The Best Gaming Chair
The best gaming chairs are designed to give you the comfort you need while playing. Professionals have tested these chairs, which are made to support your back and butt while you play. Some even have additional features such as armrests, headrests and speakers, making it easier for you to game for extended periods without discomfort.


The first-ever gaming chairs were designed as car simulator seats for racing games. Therefore, they tended to replicate sports car seats with high straight backs and thick upholstery. However, today's green soul gaming chairs are more diversely designed after many years within the industry. We pride ourselves on having such a wide range of products available to make your gaming experience as comfortable and enjoyable as possible.


What are the features of trending gaming chairs?
Gaming chairs have become increasingly popular, with many companies producing chairs designed specifically for gaming. Here are some features of trending gaming chairs:


Ergonomic Design

: Gaming chairs are designed to provide maximum comfort and support to the user's body. They usually feature a high backrest, adjustable armrests, and a comfortable seat cushion.

Adjustable Height

: Most gaming chairs have a gas lift mechanism that allows users to adjust their height to suit their needs.

Lumbar and Neck Support:

Many gaming chairs come with built-in lumbar and neck support pillows, which help to alleviate back and neck pain during long gaming sessions.

Reclining Functionality

: Gaming chairs often have a reclining feature that allows users to adjust the angle of the backrest. This is especially useful for people who like to take breaks and stretch out during gaming sessions.

Materials and Build Quality

: Most gaming chairs are made of high-quality materials, such as leather or synthetic leather, and have a sturdy build quality. The materials used in gaming chairs are often easy to clean and maintain, making them ideal for daily use.

Style: Gaming chairs come in various styles and colors to suit different preferences.


Many gaming chairs feature a racing-style design, which is popular among gamers.
Overall, trending gaming chairs offer comfort, support, adjustability, and durability to enhance the gaming experience.


Things to Consider When Buying a Gaming Chair
1. Ergonomics
An ergonomic gaming chair with a footrest is a unique and comfortable piece of furniture. All gamers know that if they want to keep playing, they must be as comfortable as possible. If your style of playing involves lots of movement, such as dancing on your chair or rolling around like you're on a mechanical bull, then an ergonomic gaming chair will help you avoid fatigue and pain.


2. Build Quality
The second thing to consider when buying a gaming chair is the build quality. The higher the build quality, the longer your gaming chair will likely last. You don't want to invest in a chair that breaks or becomes uncomfortable after a few weeks of use.


3. Upholstery
The material of your pc gaming chair is an important aspect to consider when shopping. It will directly impact how comfortable and supportive the chair will be, so finding a fabric that suits your needs is essential. Breathable fabric is crucial for reducing sweatiness and providing extra comfort. The more breathable the upholstery material, the cooler you'll be - so look for computer gaming chairs that feature mesh material for optimal comfort.


4. Armrests
Armrest provides a place to rest your arms while you're gaming. At a minimum, armrests should be height adjustable so that you can fit them to your body and height. Ideally, they'll also be width adjustable to free up more wriggle room when needed.


5. Weight Capacity & Recommended Height
The gaming chair is the best choice for playing games and watching movies. Gaming chairs have many features like a USB port, surround sound built into the headrest, and motion compatibility features that make it rock, tilt, turn, shake and vibrate based on what's happening in your games. The good news is that these features usually come at an extra cost but are worth it. However, considering these factors, you can buy the best gaming chair price at the best rates from industrybuying. Explore the widest range under top brands to experience the best comfort.


Other Tips for Buying a Gaming Chair:
You can also follow these tips to buy the best budget gaming chair to play games in all your comfort zone.


Tip 1: Always check the reviews
When searching for the best gaming chair, don't decide based solely on the price. A good gaming chair is well worth the money, but some chairs aren't worth the price and should be avoided. Read reviews from other buyers before spending big bucks on a new gaming chair and see if it lives up to expectations.


Tip 2: Consider the warranty

Manufacturers often offer a warranty on gaming chairs to give you extra peace of mind. For example, some companies offer a year-long warranty against faults or defects, while others will replace parts that stop working or break within three months of purchase. This is unlikely to be an issue with a new chair, but it's worth checking out, just in case.


Tip 3: Consider the installation

You may think of a gaming chair as a luxury item, but it can significantly affect your comfort and performance. These chairs provide adjustable features that prevent soreness and strain, helping you stay in the game longer. These are the ideal choice if you want something stylish and comfortable.


Tip 4: Get recommendations
The gaming office chair lets you play your favorite games comfortably and in style. The gaming chair is available in many styles, including racing car-inspired, sports car inspired, and more. With high-quality materials ranging from leather to high-density foam, you will have the support you need while playing all day long.


Why choose industrybuying for purchasing gaming chairs?
Industrybuying is a leading e-commerce platform that deals in industrial goods and related products. Our site is the one-stop solution for all your industrial shopping needs, like chair accessories. You will find everything ranging from a tiny screw to a heavy machine. You must head to our site to buy the best and superior gaming chair online. Industrybuying works with leading manufacturers that provide the best quality agriculture instruments, such as cultivators, tillers, etc. Our sellers offer reasonable gaming chair prices to ensure every customer buys from us. We offer flexible payment modes for our customers and ensure the best user experience for all our users.


Top-selling products are available at industrybuying
Frequently Asked Questions Related to Gaming Chair
1. Is there any difference between gaming and office chairs?
There are differences between gaming and office chairs. While they may look similar in some ways, certain features distinguish them from each other. The main difference between gaming and office chairs is that gaming chairs are designed for extended gaming periods and prioritize style. In contrast,
office tables
and chairs prioritize ergonomics and functionality for professional settings.
2. Do Gaming chairs actually help?
The chair is designed for gamers with an ergonomic tilt mechanism that ensures a comfortable position, whether sitting up or reclining. The quick-adjust feature lets you easily adjust the seat to your preferred height. Furthermore, it comes with a lumbar support cushion and headrest pillow, allowing you to enjoy long hours of gaming without any back pain.
3. What is so special about gaming chairs?
The best gaming chairs have all the features you need for long gaming sessions. They have high backrests to support your upper back and shoulders, which keeps your posture upright, improving your focus on the games. They also have adjustable armrests, wide seats and lumbar support for optimal comfort. Some even come with speaker systems or control panels for extra convenience.
4. What does a gaming chair do?
Gaming chairs are specially designed to ensure that gaming can be enjoyed in a comfortable setting. They typically have high backrests, adjustable armrests, lumbar support, and a headrest to become the most comfortable chair in your house quickly.

Welcome To Industry Buying
Scan the QR code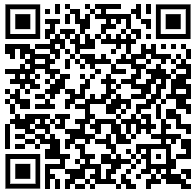 OR
Click to Chat with a Specialist
Thank You
for your valuable feedback


Please enter your e-mail address and we will send you a confirmation mail to reset your password.
Forgot Password
Reset Password
Do you want to add Nestle 3 Options Coffee Tea Vending Machine to cart?
Enter Details for faster checkout