Water Pumps
Buy Water Pumps Online At Industrybuying
Water pumps are an essential tool for many domestic, light commercial, or agricultural tasks, and they can be especially important in rural locations. A water pump can be used to irrigate agricultural land or supply water from a tubewell in houses or to drain water from a basement or shallowly flooded areas. It can also be used to drain and fill a swimming pool or a dam.
The removal or draining of various types of water from construction sites, riverbeds, mine shafts, underground metro networks, tunnels, caissons, and even residential structures is accomplished through the use of pump machines and dewatering systems, which use pumping or evaporation. Since groundwater and rain can flood an entire site in just a few hours, these systems are essential for many sites during the rainy season, periods of heavy rain, or for sites in flood zones. This can result in delays, surface erosion, structural damage, downtime, and other issues. Further, in sewage treatment plants, wastewater is also moved using water pumps. Modern water pumps are often powered by electricity, but they can also run on diesel or gasoline engines. Small pumps may be powered by solar panels in some distant locations, like desert areas.
What is a water pump?
A water pump is a mechanical device which runs on electricity. It raises water pressure so that it can be transported from one place to another. In order to supply water for municipal, industrial, agricultural, and domestic needs, modern water pumps are employed all over the world.
Positive displacement pumps, centrifugal pumps, jet pumps, and submersible pumps are a few of the several types of water pumps. While some systems are used intermittently or temporarily (as equipment or service hire), usually after water penetration or damage has occurred, others are installed to work continually as a long-term solution, ready to go into action on notice.
Working of a Water Pump
A water pump's operation relies mostly on the positive displacement principle and kinetic energy to move the water. While other pumps can be powered by different types of drivers like gasoline engines or diesel, these pumps employ AC power or DC electricity to energize the water pump's motor.
The water pump is an equipment that has a variety of domestic uses. These pumps are utilized to move a large volume of water from one location to another. A water pump's primary function is adaptability. A high-quality pump that is carefully chosen may be ideal for circulating pesticides or fertilizers, draining water from a low-lying flooded area, and filling the bathtub and pool.
Given the wide variety of water pumps available, it is important to consider the situation before choosing a reliable pump
Types of Water Pump
Using one or more driven rotors, known as impellers, a submersible pump transfers rotational energy from one or more mechanical components to move a fluid. Centrifugal force causes fluid to be thrown out of the quickly revolving impeller along its circle through the vane tips. The pump outlet is reached by the fluid traveling at a higher speed and pressure thanks to the impeller's operation. The impeller directs the flowing fluid into the pump casing, where it is constrained, slowed, and controlled before being discharged.
On the other hand, positive displacement pumps known as rotary pumps use rotational principles to transport fluid. The liquid is captured and drawn in by the vacuum produced by the pump's revolution. Rotary pumps are particularly effective because they automatically bleed the air from the lines, removing the need for manual air removal.
Although they serve similar purposes, centrifugal water pumps and positive displacement pumps differ primarily in that flow can vary depending on the system pressure and the type of pump head employed, whereas positive displacement pumps can change flow regardless of system pressure or the head utilized. Another significant distinction is that viscosity is raised in positive displacement pumps when flow is increased and viscosity is decreased in centrifugal pumps when flow is decreased.
Domestic Monoblock Pump
A monoblock pump is described as a single segment, horizontal, end suction device with either a closed or partially open impeller. Here, the device's whole rotating component set is mounted on a single shaft. The distinctive quality that makes this device useful is its reduction of losses. It indicates that there are losses of 3% and 7% in couplings and belt-driven sets, respectively, and that monoblock pumps have the ability to eliminate these losses.
The domestic water pump is used in a variety of domestic applications like in apartments, houses, hospitals, farm houses etc.
Booster Pump
Booster pumps are tools used to raise the fluid flow systems' existing pressure. They are made to assist pumping systems in overcoming high system head and achieving higher flow rates. Typically, they are employed in low-waste contaminated water systems or applications. They are employed in a variety of industries, including aerospace, mining, and food processing, and have numerous commercial, municipal, and military uses.



They are used in conjunction with other pumps; they are incapable of moving any fluid in a system on their own. They are solely intended to "enhance" an existing pumping system's performance.
Industrial Pump
Industrial pumps are created especially for usage in demanding or hostile environments. They transport a variety of materials, including food, chemicals, oil, sludge, and slurries. They also transport water and wastewater.
Sewage Pump
Solid and liquid sewage are moved from one location to another using a sewage pump. Sewage from homes often consists of soft particles with a diameter of up to 2 inches. From the sewage basin, the sewage is transported to a septic tank or a sewer system.
The lowest point of your sewage basin is where the sewage pump is installed. The term "submersible sewage pump" refers to the fact that the pump is typically submerged in most situations. Sewage pumps exist in manual, dual mode, and automatic varieties.
Pumps are used in a variety of industries:
Agriculture- Pumps can transfer slurries, facilitate irrigation, hydrate animals, pressure wash animal housing, and do a lot more in the agricultural industry.
Construction- Numerous pumps are used in construction activities to maintain construction sites, reduce the risk of flooding, and supply pressurized water for cleaning.
Engines- Internal pumps are necessary to transport the fuel for combustion in gas engines.
Fire Industry- Pumps are essential to keeping water under pressure in emergency fire suppression systems. Pumps are also used by fire trucks to draw water from hydrants in the public water supply.
Flood prevention- Submersible pumps are also critical in preventing flooding in industrial and commercial buildings.
Industries- The uses for pumps in the industrial sector are vast, such as moving process chemicals, supporting manufacturing processes, boiler feed, boosting pressure, filtration, and many other tasks.
Top Brands selling Water Pumps
Kirloskar, CRI, Crompton, Jeevan, Varuna, Usha, V-Guard, Texmo and more are some of the top brands dealing in Water Pumps at Industrybuying. With 11 lac+ products and many satisfied customers, Industrybuying has increased its client base exponentially since 2013. IB boasts of providing 100% authentic products at wholesale rates. With experienced customer service professionals and category heads, you're sure to get the proper guidance to buy water pumps at best prices from Industrybuying.
Bestsellers of Water Pumps From Industrybuying

Welcome To Industry Buying
Scan the QR code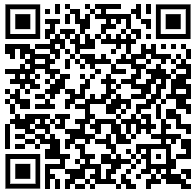 OR
Click to Chat with a Specialist
Thank You
for your valuable feedback


Please enter your e-mail address and we will send you a confirmation mail to reset your password.
Forgot Password
Reset Password
Do you want to add Nestle 3 Options Coffee Tea Vending Machine to cart?
Enter Details for faster checkout