Stop Watch & Digital Timer
Find Best Stop Watch & Digital Timer Online
Stop clocks is a versatile measuring instrument used for precise timing in various applications. It serves as a reliable tool for tracking time intervals, whether in sports, scientific experiments, or everyday tasks. With online stopwatch timer options available, users can conveniently access these features digitally. Explore our wide range of storage organizers and tubing to complete your laboratory requirements. Shop now and enjoy precise timing with our watch and digital timer switches collection.
Who uses a
Stop Watch & Digital Timer
?
These are the wide range of users who benefit from the versatility of these watches and these timers available at Industrybuying. Our watches and digital type timers cater to the needs of various individuals and industries, including:

a) Sports coaches and trainers who require precise timing for training sessions and competitions.
b) Scientists and researchers rely on accurate time measurement during experiments and data collection.
c) Fitness enthusiasts monitor their workout durations and rest intervals for optimal training.
d) Students and educators utilise stop watch and digital type timers for classroom activities and exams.
e) Event organizers manage schedules and ensuring timely execution.
f) Industrial workers use digital type timers for production processes and time-sensitive tasks.
g) Professional Athletes use stop watches and digital stopwatch to finely measure their performance in various sports disciplines.
h) Medical Professionals employ digital type timers for accurate measurement of vital signs, such as pulse rate and respiratory rate.
h) Culinary Experts use digital type timers in the kitchen for precise cooking and baking timings.


What are the common applications of
Stop Watch & Digital Timer
?
These high-quality instruments find wide use in various fields, including:

i) Sports Training: Time athletes' performances, track laps, and measure intervals during training sessions.
ii) Scientific Experiments: Ensure precise timing for data collection, reaction durations, and experimental procedures.
iii) Fitness and Workouts: Monitor exercise durations, rest intervals, and track progress during fitness routines.
iv) Classroom Activities: Manage time during quizzes, exams, and group activities to maintain a structured learning environment.
v) Event Management: Coordinate schedules, control presentation durations, and ensure smooth transitions in conferences or events.
vi) Industrial Processes: Time manufacturing cycles, monitor production tasks, and synchronize operations.
vii) Cooking and Baking: Use digital timers to accurately time cooking and baking processes, ensuring perfectly cooked meals and baked goods.
viii) Time Management: Enhance productivity and time management skills by setting timers for specific tasks or work intervals.
ix) Laboratory Experiments: Precisely measure reaction times, incubation periods, and sample processing durations in scientific laboratories.
x) Sports Events: Employ stop watch and digital timers for timing races, competitions, and sporting events to determine winners and record official times.
There is a wide collection of these watches and timers, and enhance your efficiency across various applications. Yu can also get your hands on other essential lab supplies like test tubes, dispensers and diluters.
What are the types of
Stop Watch & Digital Timer
?
There are various types suited to different needs and preferences, including:

1. Analog Watches: Traditional timepieces with a mechanical design and analog display for classic timekeeping.
2. Digital Watches: Modern electronic watches with digital displays for precise time measurement and easy readability.
3. Countdown Timers: These timers that allow you to set countdown intervals, providing alerts or alarms when the time elapses.
4. Interval Timers: Specialized timers with programmable intervals for sports training, interval workouts, or timed circuits.
5. Multi-Function Timers: Versatile type of timers with multiple functions such as countdown, stopwatch, alarm, and time display.
6. Lap Timers: These watches with the capability to record and display multiple lap times, commonly used in sports such as swimming, running, or motorsports.
7. Split Timers: These timers that can measure and display separate time intervals simultaneously, ideal for tracking multiple events or participants.
8. Water-resistant Timers: Specifically designed these timers that are water-resistant or waterproof, suitable for aquatic sports or outdoor activities.
9. Handheld Timers: Portable and compact watches or these timers that can be easily carried or held in hand, providing convenience on the go.
10. Industrial Timers: Robust and durable timers designed for industrial environments, capable of withstanding harsh conditions and heavy use.
11. Programmable Timers: Advanced timers that allow users to program specific time intervals, customized functions, or preset countdown sequences.
12. Dual Display Timers: Stopwatch timer equipped with dual screens or displays, enabling users to view both current time and elapsed time simultaneously.
13. Specialty Timers: Unique timers designed for specific applications, such as laboratory experiments, sports training, cooking, rubber tubing or time-based games.



What are the advantages of Stop Watch & Digital Timer?
a) Accurate Time Measurement: Ensure precise timing for various activities with reliable watches and digital timer.
b) Easy Readability: Digital displays provide clear and easy-to-read time measurements, enhancing convenience and efficiency.
c) Versatility: From sports training to scientific experiments, timers and watches cater to diverse applications.
d) Portability: Compact and handheld designs allow for easy transportation and usage on the go.
e) Programmable Features: Some timers offer programmable functions, enabling customization and flexibility.
f) Time Management: Improve productivity and time management skills by effectively tracking and managing time intervals.
g) Precision: Stop watch and these timers offer high precision in time measurement, ensuring accurate and reliable results.
h) Multiple Functions: These timers often come with additional features such as countdown, alarm, and stopwatch functions, providing versatility and convenience.
i) Enhanced Efficiency: By precisely measuring time intervals, watches and timers help streamline processes, improve workflow, and increase productivity.
j) Repetition and Consistency: These timers allow for repeated and consistent timing, making them ideal for repetitive tasks, workouts, or experiments.
k) Data Recording: Some timers have the capability to record and store time data, enabling easy tracking and analysis of time-related information.
l) User-Friendly: These watches and timers are designed with user-friendly interfaces, intuitive controls, and clear displays for ease of use.
m) Reliable Performance: Industry-leading watches and timers offer reliable performance, durability, and long-lasting functionality.
n) Wide Range of Applications: These watches and timers find utility in various fields such as sports, science, education, cooking, and more, catering to diverse needs along with lab storage organizers.

There is a wide collection of watches and digital type timers to enjoy these advantages and enhance your timekeeping capabilities.
FAQs Related to Stop Watch & Digital Timer
1. How can I choose the right stop watch for my sports activities?
Consider factors such as durability, waterproof features, ease of use, and accuracy to select a suitable watch for your sports activities. Look for models with features like lap time recording and clear displays for easy readability.
2. What are the benefits of using an online stopwatch timer in educational settings?
Online watch timers provide benefits such as effective time management during exams, quizzes, and classroom activities. They help students understand the value of time, maintain a structured learning environment, and enhance productivity.
3. What are the advantages of digital timer with programmable features?
These timers with programmable features offer the advantage of customization, allowing you to set specific time intervals, countdown sequences, and personalized functions. This flexibility is beneficial for various applications, including laboratory experiments, cooking, and interval training.

Welcome To Industry Buying
Scan the QR code
OR
Click to Chat with a Specialist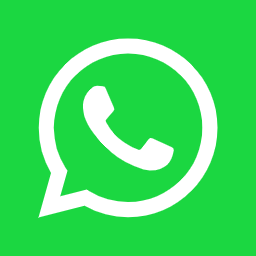 Thank You
for your valuable feedback


Please enter your e-mail address and we will send you a confirmation mail to reset your password.
Forgot Password
Reset Password
Do you want to add Nestle 3 Options Coffee Tea Vending Machine to cart?
Enter Details for faster checkout