Erasers
Everything You Should Know About Erasers
These are essential stationery items used to remove mistakes made while writing or drawing. They come in different shapes, sizes, and materials, and are commonly found in classrooms, offices, and households. Our collection includes a ball pen which is a writing instrument that dispenses ink through a metal ball at its tip and removers made from synthetic materials such as vinyl or plastic and plastic erasers They are known for their ability to erase cleanly without leaving behind any smudges or marks.

We offer competitive prices on top brands like the Nataraj eraser which is a brand of stationery products that offers a range of pencils, pens, and other related products, Apsara non-dust eraser which is designed to leave minimal dust residue while removing, making it a cleaner and more efficient option compared to traditional ones and more. Shop online for our product, and other office supplies which are various consumable items that are commonly used in office settings to carry out day-to-day tasks.

Markers that are a type of writing instrument that uses ink to create lines and marks on various surfaces, including paper, cardboard, glass, plastic, metal, and more.


How do
erasers
work?
They are a must-have for anyone who frequently writes or draws. They work by gently rubbing against the surface of the paper, lifting away unwanted marks and leaving a clean surface behind. Our range of removers includes ball pen eraser, and plastic removers, all of which work effectively to remove ink and pencil marks. Some of the best removers are made from soft, pliable rubber or vinyl, which are gentle on paper and ideal for fine detail work. Our box sets contain a variety of these, perfect for students and professionals alike.

The ball pen eraser price can vary depending on the brand, quantity, and quality. On average, a single ball pen eraser can cost anywhere from 5 to 50 cents. However, bulk purchases of ball pen eraser rubber can result in lower per-unit costs. It is best to check with the specific retailer or supplier for the current pricing of these.


What are the different types of
erasers
available?
They come in various types and styles, each designed for specific applications. On our website, we offer a wide range of these to suit every need, including, plastic removers, correction pen and even gel pen erasers. Some of the different types of removers available are:


a.Rubber: The most common type of eraser is made from synthetic rubber. They are made from a soft, pliable rubber material and are effective at removing pencil marks from paper.
b. Vinyl: Softer than rubber ones, and less likely to smear or smudge paper.
c. Kneaded: These ones can be moulded to suit different needs. They are a type of putty-like eraser that can be shaped and molded to fit the specific needs of the user. They are ideal for erasing graphite, charcoal, and pastel marks.
d. Electric: Battery-powered removers make erasing large areas faster and easier. These are battery-powered ones that spin at high speeds to quickly and effectively erase pencil marks. They are ideal for artists and architects who need to erase large areas quickly.


Where can you buy erasers?
They are a common and essential item found in every office and school. They are readily available at most stationery stores and online marketplaces.

Our website We also offer eraser box sets that include a variety of these, making them perfect for students and professionals alike. Some of the places where you can buy them include:


a. Stationery stores: Local stationery stores carry a wide range of these removers. Stores that specialize in stationery and art supplies, such as Michaels, Hobby Lobby, and Jo-Ann, also carry a variety of these.
b. Online marketplaces: Online marketplaces like Industrybuying offer a wide range of these removers at a competitive eraser price which can vary depending on the type, brand, and quantity.
c. Office supply stores: Office supply stores carry a range of these that are suitable for professionals. Stores like Staples, Office Depot, and OfficeMax carry a variety of these, from basic pink ones to speciality ones designed for specific tasks.
d. Supermarkets and retail stores:Large retail stores and supermarkets also carry a range of them suitable for everyday use.
e. School and college bookstores: Bookstores on school and college campuses often sell them, particularly those that are commonly used by students.


Why are erasers important in schools and offices?
They are an essential tool for students and professionals alike. They are important for correcting mistakes made while writing, making them an indispensable part of any office or school supply list. Read some reasons why they are important:


a. Correcting Mistakes: They are used to correct mistakes made while writing making it easy to make corrections and maintain neat and tidy work.
b. Improving Accuracy: They allow for better accuracy and is the best eraser for drawing, helping to achieve the desired results.
c. Saving Time: They save time and effort by allowing for easy corrections without having to start over or use correction fluids.
d. Professionalism: They help maintain a professional appearance at work and school by allowing for neat, mistake-free work.


What are the advantages of using an eraser over other correction methods?
They are an essential tool for anyone who uses pencils or pens regularly, and they offer several advantages over other correction methods. Here are some advantages of using them:


a. Eco-friendly: They are a more environmentally friendly option compared to other correction methods such as liquid correction fluid or tape, which can create waste and be harmful to the environment.
b. Precision: They allow for precise and accurate corrections, especially when working with small details or intricate designs.
c. Versatility: They can be used on a variety of surfaces such as paper, cardboard, and even some fabrics, making them a versatile correction tool.
d. Easy to use: They require no special skills or tools to use, making them an accessible option for anyone needing to make corrections.
e. Cost-effective: They are generally inexpensive, making them a cost-effective option for corrections, especially compared to more expensive correction tools such as whiteout pens or electronic correction devices.
f. Health benefits: Using these can be beneficial for your health, as they allow for a more ergonomic grip and can help prevent hand fatigue or cramping


Frequently Asked Questions Related To Erasers
1. Can they be recycled?
Most of these removers cannot be recycled, as they are made of a combination of rubber and plastic materials that are difficult to separate. However, some companies are working to develop such kinds of removers that can be recycled or made from more sustainable materials..
2. Can they be used on ink?
They can be used on some types of ink, but they may not be effective on all types.
Gel pens
and ballpoint pen ink are typically easier to erase than fountain pen ink, which can be more difficult to remove from the paper fibres.
3. Can they damage paper?
If used too aggressively, they can damage paper by tearing or abrading the fibres. To avoid damage, use a soft, gentle eraser and apply minimal pressure when erasing

Welcome To Industry Buying
Scan the QR code
OR
Click to Chat with a Specialist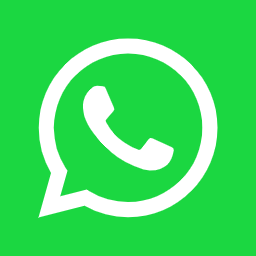 Thank You
for your valuable feedback


Please enter your e-mail address and we will send you a confirmation mail to reset your password.
Forgot Password
Reset Password
Do you want to add Nestle 3 Options Coffee Tea Vending Machine to cart?
Enter Details for faster checkout