Cordless Tools
A Comprehensive Guide to Cordless Tools
Cordless tools have revolutionised the way we approach various tasks, providing convenience, mobility, and freedom from the constraints of power cords. These tools, powered by rechargeable batteries, offer a wide range of applications in both professional and personal settings. From drills and saws to wrenches and sanders, they have become indispensable for many users.
What are cordless tools, and how do they differ from corded tools?
Cordless tools, such as the Dewalt Impact Driver, are innovative tools that offer mobility and convenience in various applications. Here's a brief comparison between cordless and corded tools:

i) They are powered by rechargeable batteries, whereas corded tools rely on a constant power supply from an electrical outlet.
ii) They provide freedom of movement and eliminate the need for cumbersome power cords, making them ideal for projects in different locations.
iii) Removal of dust becomes easier with tools as they do not have cords that obstruct the cleaning process.
iv) They come in a plethora of options, including the popular circular saw, and cordless drill.
v) The Dewalt's Driver and Drill are renowned tools known for their performance and durability.
vi) One advantage of tools is the flexibility to work in tight spaces or remote areas without worrying about power outlets.
vii) Battery and charger compatibility is crucial when investing in tools, ensuring interchangeability between different tools.
viii) Cordless grinders, blowers, and cutters are other examples of tools that offer versatility and portability.
ix) While tools provide convenience, they may have limited run time depending on battery capacity, requiring periodic recharging.
x) Corded tools, on the other hand, offer a consistent power supply but are restricted by the length of the cord.

By incorporating tools into your toolkit, you can enjoy the benefits of mobility, easy removal of dust, and versatility across various tasks and projects.


What types of cordless tools are commonly available in the market?
In today's market, a wide range of tools is available, offering versatility and convenience to users. Here are some commonly found tools:

1. Impact Drivers: Designed for heavy-duty tasks, these tools provide high torque for driving screws and fasteners.
2. Cordless Grinders: Used for cutting, grinding, and polishing, these tools provide flexibility and manoeuvrability.
3. Cordless Blowers: Perfect for clearing debris, leaves, and grass clippings, making yard maintenance hassle-free.
4. Electric Screwdrivers: Compact and efficient, these tools are perfect for repetitive screw-driving tasks with speed and accuracy.
5. Cordless-type Cutters: Designed for cutting materials such as wires, cables, and pipes, offering ease of use and mobility.
6. Dewalt's Impact Driver and Drill: Renowned cordless power tools are known for their performance and reliability.
7. Hammer Drills: Combining drilling and hammering actions, these tools are suitable for drilling into masonry and concrete.

By incorporating these tools into your collection, you can enjoy freedom of movement, easy dust removal, and enhanced efficiency across various projects.


Where are cordless tools commonly used?
They are versatile and find applications in various settings, both indoors and outdoors. They are commonly used in both indoor and outdoor environments, providing flexibility and convenience.

Indoor Applications:
a) Cordless drills are popular for woodworking, furniture assembly, and general DIY projects.
b) Circular saws offer precise cutting for carpentry, flooring, and cabinetry tasks.
c) Screwdrivers which use electricity are handy for assembling furniture, installing fixtures, and working on electronics.

Outdoor Applications:
a) Cordless-type of blowers are ideal for yard maintenance, clearing leaves, and debris from driveways or sidewalks.
b) Cordless angle grinders are useful for cutting metal, masonry, or concrete during construction or renovation projects.
c) Cordless-type cutters find applications in landscaping, electrical work, and plumbing tasks.
d) They provide the advantage of mobility and freedom from power cords, making them suitable for remote or hard-to-reach areas.
e) Whether it's a Dewalt's Impact Driver or Dewalt's Drill, tools offer the flexibility to tackle both indoor and outdoor tasks efficiently.
f) They contribute to dust removal as they don't have cords that obstruct cleaning or renovation processes.

In summary, tools are versatile companions suitable for a wide range of indoor and outdoor applications, providing convenience and ease of use.


What are the main advantages of using cordless tools over corded ones?
They offer various advantages over their corded counterparts, making them a preferred choice for many users.

1.Portability and Mobility:
a) They provide the freedom to move around without being tethered to a power outlet.
b) They are ideal for projects in different locations or areas with limited access to electrical sockets.

2. Convenience and Ease of Use:
a) With no cords to manage, tools offer hassle-free operation and setup.
b) Users can work without the restriction of cords tangling or getting in the way.

3. Versatility and Application Range:
a) They, such as circular saws, cover a wide range of applications.
b) They are suitable for woodworking, construction, home improvement, and more.

4. Removal of Dust and Cleanliness:
a) They contribute to easier removal of dust as no cords are obstructing the cleaning process.
b) This is particularly beneficial when using tools like saws that generate a significant amount of dust.


What factors should be considered when selecting cordless tools for specific tasks or projects?
When selecting tools for specific tasks or projects, several factors should be considered.

1. Task Requirements:
i) Assess the specific tasks or projects you need the tools for, such as drilling, driving screws, cutting, or grinding.
ii) Consider the materials you'll be working with, whether it's wood, metal, concrete, or others.

2. Power and Performance:
i) Evaluate the power and performance capabilities of tools, such as the torque and speed for impact drivers or the cutting depth and blade size for saws.
ii) Look for tools with sufficient power to handle your intended applications effectively.

3. Battery Life and Compatibility:
i) Check the battery life of the tools, considering the runtime required for your tasks.
ii) Ensure compatibility with interchangeable batteries and chargers, allowing for longer usage and uninterrupted workflow.

4. Ergonomics and Comfort:
i) Consider the ergonomics and comfort features of tools, such as grip design, weight, and balance.
ii) Tools that are comfortable to hold and operate will reduce fatigue during extended use.

5. Brand Reputation and Reviews:
i) Research the reputation of brands like Dewalt and Makita, known for their quality tools.
ii) Read reviews and customer feedback to gauge the reliability, durability, and performance of specific models.

6. Safety Features:
i) Look for tools with safety features like blade guards, anti-kickback mechanisms, or overload protection.

By considering these factors, you can select the most suitable tools, whether it's a Dewalt Impact Driver, or other power tools, for your specific tasks or projects.


Frequently Asked Questions Related to Cordless Tools
1. How long does the battery of a cordless tool typically last before needing to be recharged?
The battery life of these tools can vary depending on factors such as the tool's power consumption and the type of battery used. Generally, cordless tool batteries can last anywhere from 30 minutes to several hours before requiring a recharge. Higher-capacity batteries may provide longer runtimes.
2. Are cordless tools as powerful as their corded counterparts?
They have come a long way in terms of power and performance. While they may not always match the raw power of corded tools, advancements in battery technology have greatly improved the capabilities of tools. Many tools today offer comparable power and performance, making them suitable for a wide range of applications.
3. Can cordless tools be used for professional or heavy-duty tasks?
Absolutely, cordless tools have become increasingly popular in professional settings and are widely used for heavy-duty tasks. With advancements in battery technology and higher voltage options, tools can deliver the power and performance required for demanding projects. Brands like Dewalt and Makita offer professional-grade tools that can handle rigorous use.

Welcome To Industry Buying
Scan the QR code
OR
Click to Chat with a Specialist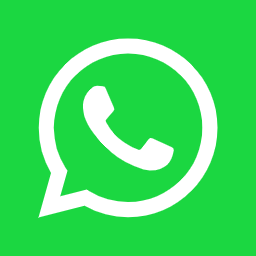 Thank You
for your valuable feedback


Please enter your e-mail address and we will send you a confirmation mail to reset your password.
Forgot Password
Reset Password
Do you want to add Nestle 3 Options Coffee Tea Vending Machine to cart?
Enter Details for faster checkout