Leather Gloves
Leather Gloves
Leather Gloves for the Hands
Leather gloves are safety essentials that must be worn by workers engaged in activities that make hands vulnerable to inflictions and injuries of various sorts. Leather gloves are a kind of safety gloves that prevent punctures and related injuries wherein sharp objects prick and pierce through the skin of the hands, resulting in deep cuts and wounds.
Where Are Leather Gloves Used?
Leather gloves should be used not just to prevent puncture-related lacerations but also to provide resistance to abrasion and to prevent chafing of the skin from activities such as handling of lumber. Another important reason to use leather gloves is to reduce the intensity of the impact rendered by heavy objects upon coming in contact with them; the thickness of the leather helps absorb and attenuate a great amount of the impact. Leather gloves are also a great help when it comes to warding off extreme hot and cold temperatures. Leather is innately resistant to flame and heat, thereby making it an ideal material for welding gloves.
Buy Leather Gloves the Right Way
Depending on the setting the leather gloves are to be worn in, you can choose the quality of leather. There are primarily two major types of leather—split leather and grain leather. Whereas on the one hand, split leather gloves are cheaper of the two and well-suited for applications wherein the absorption of oil is a necessity, on the other hand, grain leather gloves, though more expensive, make for ideal outdoor-work gloves and are more durable of the two. Buying leather gloves with extra cut-resistance lining is also a good idea to prevent chafing of the skin.
Leather Gloves at Industrybuying
Buy leather gloves online at best prices from Industrybuying.com. The Industrybuying platform offers you a wide variety of leather gloves—from cut resistant gloves, heat resistant leather gloves, leather cum canvas gloves, leather hand sleeves, aramid gloves, Canadian gloves, Chrome Canadian gloves and heat aluminised leather gloves to PBI gloves. You can choose from brands such as Safewell, Shiva, Metasafe, Sony Industrial, AVK, FSC, Siddhivinayak and Tiger to name a few. The leather gloves available on the Industrybuying platform are of various sizes, ranging from 9-inch leather gloves all the way to 30-inch leather gloves.Besides these, you may choose from other safety essentials such as reflective jackets, life jackets, emergency eye wash, face protection and so on!

Welcome To Industry Buying
Scan the QR code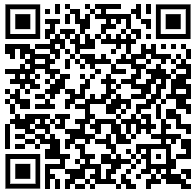 OR
Click to Chat with a Specialist
Thank You
for your valuable feedback


Please enter your e-mail address and we will send you a confirmation mail to reset your password.
Forgot Password
Reset Password
Do you want to add Nestle 3 Options Coffee Tea Vending Machine to cart?
Enter Details for faster checkout