Chain Saw
Introduction To Chainsaws :
Chainsaws are one of the most versatile power tools used to cut and shape wood, metal, and other materials. They are a vital tool for professionals in the forestry, construction, and landscaping industries. They come in various types, from petrol-powered to electric and cordless, and are available in different sizes and cutting capacities to suit different tasks.
1.What is a chainsaw?
This is a powerful cutting tool that is commonly used in industries such as forestry, landscaping, and construction. It operates using a cutting chain that rotates around a guide bar, allowing it to cut through wood and other materials quickly and efficiently. At IndustryBuying, we offer a wide range of motor saws, including gas-powered, electric, battery-powered, top-handle, and pole saws. It comes with features such as chain brakes, automatic oiling systems, and anti-vibration features. Whether you need a saw for heavy-duty cutting tasks or lighter jobs such as pruning and trimming, we have the perfect tool for you. Shop our selection today and take advantage of our competitive prices and fast shipping. Find the best chainsaw price at Industrybuying.
2. How does this power tool work?
It operates using a cutting chain that rotates around a guide bar. The chain is powered by an engine or motor, depending on the type of chain saw. At IndustryBuying, we offer a wide range of saws, including petrol, electric, and cordless options. Our saws are designed with features such as chain brakes, automatic oiling systems, and anti-vibration features to ensure optimal performance and safety. Whether you need a mini chainsaw or a full-size stihl chainsaw price, we have the perfect tool for you. Shop our selection today and take advantage of our competitive prices and fast shipping.
3.What are the different types of chain saws available in the market?
There are several types available on the market, each designed for specific cutting tasks. At Industry Buying, we offer a range of this power tool to meet the needs of professionals and DIY enthusiasts alike. Here are the different types we have available in the market given below:
1. Gas-powered Chainsaws: These are the most powerful and versatile type, designed for heavy-duty cutting tasks. They are ideal for use in remote areas where access to electricity is limited.
2. Electric Chainsaws: Electric chainsaws are lightweight and more compact than gas-powered, making them easier to handle for smaller jobs such as pruning or trimming. They are also quieter and more environmentally friendly.
3. Battery-powered Chainsaws: These are cordless and designed for light to medium-duty cutting tasks. Cordless chainsaws are ideal for use in areas where there is no access to electricity.
4. Top Handle: These are lightweight and designed with handles located on top of the cutting bar, making them ideal for tree surgeons and arborists.
5. Pole: These are designed with long handles and extended cutting bars, enabling them to reach high branches without the need for a ladder or scaffolding.
4.
What are the advantages of using these power tools?
Using this tool offers many advantages when it comes to cutting wood or trimming trees. Here are some of the benefits of using this power tool given below:


1.Time-saving: With this tool, you can cut through wood quickly and efficiently, saving you time and effort.
2. Versatile: Come in different sizes and types, making them suitable for a wide range of tasks, from pruning to felling trees.
3. Portability: Cordless and petrol saw allow you to move freely around the work area, giving you more flexibility.
4. Precise cutting: They allow for accurate cutting and trimming, making them perfect for tasks that require precision.
5. Safety features: Modern pocket chainsaw comes with safety features such as chain brakes and anti-vibration systems, ensuring safe operation.
5.
What safety precautions should be taken using it?
Using this can be dangerous if proper safety precautions are not taken. Here are some safety tips to follow while using this tool:
1. Wear protective gear: Always wear safety glasses, hearing protection, heavy-duty work gloves, and non-slip shoes.
2. Check the motorised saws: Before using the motor saw, check the chain, bar, and bolts to ensure they are in good condition and properly tightened.
3. Keep the tool stable: Secure the wood or branch to be cut to prevent it from moving while cutting.
4. Proper handling: Hold the tool with both hands, keeping your fingers and thumb wrapped around the handles.
5. Keep a safe distance: Always maintain a safe distance from others while using this tool.
6. Be aware of surroundings: Look for any obstacles, such as power lines, before starting to cut.
7. Know when to stop: If you're feeling fatigued or it isn't cutting properly, take a break and address the issue.
6. What are the features available?


1. Bar length: This is the length of blade, ranging from 12 inches to over 24 inches. The longer the bar, the more cutting capacity the motor saw has.
2. Chain brake: This is a safety feature that stops the chain in the event of kickback or other sudden movements.
3. Chain tensioning: This feature allows the user to adjust the tension of the chain to maintain optimal cutting performance.
4. Anti-vibration features: These are features designed to reduce the amount of vibration felt by the user, making the motorised saw more comfortable to operate.
5. Automatic oiling system: This system automatically oils the cutting chain, ensuring optimal lubrication and reducing wear and tear on the chain and bar.
Top Selling ChainSaws On Industrybuying:
Frequently Asked Questions Related to Chain Saw
Q1.What are the benefits of using a cordless Motorized saw over a petrol or electric motorised saw?
Cordless chainsaw offer several advantages over traditional petrol or electric chainsaws, including: No cords or wires to trip over or restrict movement, making them more portable and easier to manoeuvre in tight spaces. Quieter operation, which is ideal for use in residential areas or noise-sensitive environments. Lower maintenance requirements, as there is no need for oil changes or spark plug replacements. Reduced emissions and environmental impact, as they do not rely on gasoline.
Q2.How do I know when it's time to replace the chain on my motorised saw?
It's important to keep your motorised saw chain sharp and well-maintained to ensure safe and efficient operation. It works like a grinder & Vibrators. Here are some signs that it may be time to replace the chain: The chain feels loose or comes off frequently while in use. The chain appears stretched, with visible gaps between the teeth. The teeth on the chain are dull or worn down, making it difficult to cut through wood. The chain has sustained damage, such as bent or broken teeth, or has become twisted or kinked.
Q3.What should I wear when using this to ensure my safety?
Using a chain saw can be dangerous, so it is important to take the necessary safety precautions. Here are some tips for what to wear when using a motorised saw: Protective clothing, including heavy-duty gloves, a long-sleeved shirt or jacket, and sturdy pants or chaps made of cut-resistant material. Eye and ear protection, such as
safety goggles
and noise-cancelling earmuffs or earplugs. Steel-toed boots or shoes with good traction to prevent slips and falls. A hard hat to protect your head from falling debris.

Welcome To Industry Buying
Scan the QR code
OR
Click to Chat with a Specialist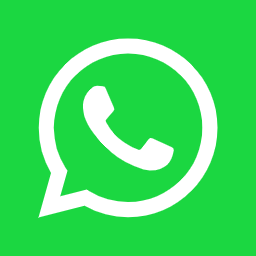 Thank You
for your valuable feedback


Please enter your e-mail address and we will send you a confirmation mail to reset your password.
Forgot Password
Reset Password
Do you want to add Nestle 3 Options Coffee Tea Vending Machine to cart?
Enter Details for faster checkout