Curing Tapes
Buy Curing Tapes Online At Industrybuying
The curing tape is used to fix the moving floor curing sheet, interior finishing and other construction materials fast. Its material is polyethylene, silica and other raw materials. It has good adhesive performance, excellent water resistance and good weather ability. The three most important features of curing tapes are:
1. It is water-resistant.
2. It is durable.
3. It is weather resistant.
What Are Curing Tapes Used For?
Curing tapes are mainly used in all kinds of rubber hoses, fabric hoses, absorb hoses, kinds of rubber rollers and rubber fenders. They are stable in dimensions, have a smooth & delicate appearance, and are durable with good thermal shrinking features. Curing tapes are used to increase the surface finish of the hoses. It is a common practice to use PVA or nylon curing tapes on industrial hoses, but the choice of material depends on various factors. The surface finish obtained by the hose depends upon the material used for constructing the tape. In the case of nylon, a matte finish may be achieved, or in the case of PVA, a glossy finish can be observed.
Benefits Of Using Curing Tapes:
The curing tapes are characterized by their flexibility, strong adhesive strength, and even shrinking strength of the hose during vulcanization. After multiple and repeated usage, the curing tapes achieve best-shrinking strength and pressure. This is very important to the adhesive strength between rubber and strength materials.
Applications Of Curing Tapes:
➯ Vulcanization
➯ Silicon Hoses
➯ Hydraulic Hoses
➯ Rubber Rollers
Selecting the Right Curing Tapes:
Curing tapes can be selected based on their width, colour, and features. It is essential to consider where and for what purpose the tape will be used and choose the item that best suits the purpose.
(A) Selection by Width: Curing tapes are available in widths ranging from the lowest (15 mm) to the widest (150 mm). Narrower ones cover a small portion of the industrial product and protect it from moisture & dirt. The wider ones are used for the temporary fixing of curing sheets outdoors. Let us look at them:
➯ 25 mm: This curing tape is mainly used to hold down a part of machine parts or the lid of a storage material during transportation.
➯ 50 mm: This curing tape is the most commonly distributed size and is the same width as a cloth tape. It is used in many applications, such as holding down cardboard boxes and attaching masking sheets.
➯ 100 mm: This curing tape is used when it is necessary to fix curing sheets firmly. They have strong adhesive strength and are suitable for outdoor use.


(B) Selection by Colour: The curing tapes are available in green, off-white, pink and blue. Depending on the nature of the work, these tapes can be chosen.
Selection by Features:
Three types of curing tapes can be selected on the basis of their features:
1. Double-sided Tape: This is a white adhesive tape with two sides that are both adhered together. It is used to fix curing sheets and other materials to walls and floors, to lay carpets on the floor, or as an alternative to another adhesive tape such as chalk or duct tape.
2. Outdoor Tapes: Our Outdoor Tape is made from a special adhesive that adheres to materials with uneven surfaces, such as asphalt and concrete. With excellent heat resistance and no shrinkage, even when heated by asphalt, the Outdoor Tape is perfect for paving and construction projects.
3. Resistance Tapes: Curing tapes with weather resistance, water resistance, chemical resistance, moisture resistance, and heat resistance are widely used in a variety of environments. These characteristics solve the problem of sticky curing tapes contributing to the occurrence of defects in the field.
Brands To Consider For Buying Curing Tapes:
Long years of working together have solidified our ties with various famous brands, which help us deliver quality products right to your doorstep. Working with multiple brands has helped us provide top-notch products to our most valued customers. IB Basics is one such brand. Buy the best curing tapes online at our website.
Choosing Industrybuying For Buying Curing Tapes and Other Industrial Tools:
Keeping quality and durability in mind, we are committed to providing top-notch customer service. We offer various products at affordable prices. Finding quality curing tapes from top brands becomes hassle-free with Industrybuying. Order now.

Welcome To Industry Buying
Scan the QR code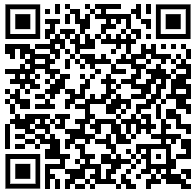 OR
Click to Chat with a Specialist
Thank You
for your valuable feedback


Please enter your e-mail address and we will send you a confirmation mail to reset your password.
Forgot Password
Reset Password
Do you want to add Nestle 3 Options Coffee Tea Vending Machine to cart?
Enter Details for faster checkout