Electric Chain Saw
Buy Electric Chainsaws Online in India at Best Rates
Trees are a great nourishment for our environment and surroundings. They not only sustain an ecosystem but are also very useful for every living being's survival. But what if one needs to construct a home or an industry on that large grove? A Chainsaw Cutter is such an efficient tool that helps in cutting woods, felling trees, pruning wood and harvesting firewood. Wood is indeed a source of livelihood and chainsaw, an advancement on ancestral saw can make your work a lot more effortless.
Now you would think it's unethical to cut trees. But my friend, an electric chainsaw may seem to be a destructive tool but it's pivotal for farming and forest management.
First of all, let us know what a Chainsaw is.
What is an Electric Chainsaw?
An electric chainsaw is an agricultural power tool with teeth attached to a spinning chain and propelled along a guide. If we talk about its design, electric chainsaws for wood come with specially crafted bar and chain combinations. It is used to cut concrete during building projects using specialized tools..
Types of Electric Chainsaw
Electric Corded Chainsaw is a type of Chainsaw

which uses a lengthy, adaptable cable that can be connected into any nearby power source to power

electric chainsaws for wood

. They don't use batteries like their siblings (cordless), nor do they use gasoline like a conventional one. They are a great choice among farmers and DIY enthusiasts because they work flawlessly for typical, everyday chores.
Advantage: A corded chainsaw would work well for you if you live in a crowded neighbourhood and only need to do light pruning around your garden. They are useful for DIY projects as well as cutting large timber planks.
The main advantage of this type, though, is that it doesn't release any harmful gases. They are also considerably simpler to maintain because they lack a gasoline tank and a filter. Push a button, and you're ready to go without mixing the oil or cleaning the filters.
Cordless Electric Chainsaw is the same as that of corded ones. Its power source, which is battery packs, is the only mark of distinction between the two.
Many individuals mistakenly believe that cordless saws are more akin to toys than actual tools. Recently, cordless tools have performed at levels at par with or even better than their corded equivalents. With the most recent technological developments, their motors are also precisely adjusted to operate very efficiently in order to conserve battery power. These improvements have also extended battery life, which now lasts about as long as a gas tank and can be recharged in about an hour.
Advantage: You may use cordless chainsaws anywhere you want because they are powered by a battery that is built into the equipment itself. Although they don't have the same power as a chainsaw powered by gasoline, they work well for chopping garden branches and other DIY tasks. For minor applications, they can easily cut wood that is up to 8 inches thick.
They also have noise levels that are incredibly low, at about 90 dB. That's a significant improvement over gasoline ones, which can even exceed the 120 dB threshold. All of this implies that using them in your garage is simple and won't bother your neighbors or your family.
Five Features of the Electric Chainsaws
1. Anti-vibration features, which serve to stabilize both you and the machine while you cut, helping to avoid a long-term injury to your hands and wrists.
2. Air-cleaning filter keeps the chainsaw safe and stops any kind of sputtering or kickback by removing debris and dust particles from the internal sections of the tool.
3. Automatic chain tension adjustment technology eliminates the need for manual chain tension adjustment.
4. Automatic chain lubrication helps to keep your chains lubricated so you never have to stop working on your project to maintain the tool.
An electric power tool uses electricity from the cable to operate; it doesn't produce any fumes and never needs to be refilled.
And what about their multifaceted uses? Let's explore the same.
Applications/ Usage in Agriculture Industries
1. Cutting Down Trees And Branches- A chainsaw is the perfect tool for chopping and cutting timber, making this one of its most obvious uses. They are lightweight and may be carried simply to a stand or ladder to remove bothersome branches. You can also cut down trees of various sizes with a few judicious cuts, the appropriate level of force, and an appropriate-size.
2. Chopping Firewood- If someone has the equipment, they can split the wood with the power of an electric chainsaw instead of directly using an axe.
3. Landscaping Foliage - Do you work in landscaping? Then, a chainsaw cutter is for you. A personal landscaper is necessary for everyone who wants to maintain the bushes or hedges surrounding their area.. One can also prune bushes to the right size and carefully shape the vegetation surrounding home with a pruner saw.
Maintenance
On all varieties of hand chainsaws, the bar and chain are lubricated using separate chain oil or bar oil. Because the chain's centrifugal force tends to push chain oil off and sawdust absorbs it, the chain oil quickly runs out. The reservoir is often big enough to last long without refueling. Lack of chain oil or the use of oil with the wrong viscosity are two typical causes of damage that can result in the bar wearing out quickly or the chain seizing or falling off the bar.
A tiny pump delivers oil to a hole in the bar. From there, a part of the oil is taken into the gauge and directed toward the bar nose by the lower ends of each chain drive link. Aligning the bar hole and pump outlet is necessary. Because the bar moves outside and inward depending on the length of the chain, the oil exit on the saw side is shaped like a banana.
Chains need to be kept sharp to function properly. If they come in contact with dirt, metal, or stones, they become dull very quickly. Instead of the lengthier, crisp shavings that are typical of a sharp chain, blunt saws tend to generate powdery sawdust. A sharp saw also requires relatively little force from the user to push it into the cut. Additionally, without putting pressure on the saw, a sharp chain inserts itself into the wood.
The vibrations of the saw are a certain indicator of a blunt chain. The air intake filter needs to be cleaned sometimes since it often becomes clogged with sawdust, but it is not an issue while the machine is running normally.
Top Brands selling Electric Chainsaws
Oleo-Mac, Shapura, Stihl, Makita, KISANKRAFT, Progen, Agrimate, Yking, IB BASICS, ALPINA and more.are some of the best brands dealing in Chainsaws at Industrybuying.
Industrybuying sells premium quality products at wholesale rates without compromising on the quality. We offer bulk purchases at great discounts.
Bestsellers of Electric Chainsaw from Industrybuying

Welcome To Industry Buying
Scan the QR code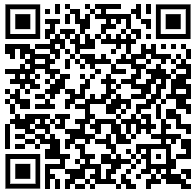 OR
Click to Chat with a Specialist
Thank You
for your valuable feedback


Please enter your e-mail address and we will send you a confirmation mail to reset your password.
Forgot Password
Reset Password
Do you want to add Nestle 3 Options Coffee Tea Vending Machine to cart?
Enter Details for faster checkout