Petrol Chain Saw
Buy Petrol Chain Saw Online At Industrybuying
If the answer is yes, the petrol chain saw is a highly versatile tool for personal and professional use. Yes, you read that right; this chainsaw cutter can be used to fulfil both needs. This petrol chainsaw cutter is also known as a pole pruner. If you are a professional, you must be aware of its use and precautionary measures. Beginners who have just stepped into the agricultural industry should also know its feature in detail. This will also help you in buying the right chainsaw cutter.
How is a Petrol Chainsaw Efficient for Agri-Users?
Its fast-cutting speed
Did you know? The Stihl chain saw can cut a 12-inch log in just one minute. It is depended on the sharpness of the chainsaw. If you use a blunt or an old saw to cut the business, it might be time-consuming. For smooth and easy sharp cutting, you must have a fast-cutting tool. f
Chainsaw is Saviour
This is a very popular tool when cutting heavy wooden blocks. Its speed and efficiency help to get the work done with ease. It is a powerful tool that assists you in cutting all the hard material, which counts as metal and concrete. This mini chainsaw is light in weight and gives you maximum ease to complete the task completely.
It is very easy to use
This chainsaw is easy to use and requires little practice to use correctly. It's important to remember that chain saw can be dangerous, so you must wear all kinds of safety gear such as wearing ear protection, gloves and long pants. When it's time for maintenance and changing the chain, you will want to remember these things too!
It takes up less space
Chainsaws take up very little space. For example, a smaller chainsaw less than 24 inches long can fit easily inside a truck or cab. All you need is a place to store in a garage when it's not being used or keep it on the ground with room for its bar oil reservoir underneath.
Easy to work with
A chainsaw cutter is easy to work with if you follow the right instruction. Give a few pumps of the fuel bulb, flip on the switch, pull the cord, and squeeze the trigger. This should be enough to get it running. Squeezing the trigger will help to get fuel in the engine and get it going once it is primed.
Bestsellers of The Petrol Chainsaw @ Industrybuying
With such a vast understanding on petrol chain saw machines, you need to know about the best products available with industrybuying:
List of Brands Available at Industrybuying
You must know what brands to look for that remains to be budget-friendly yet retain the quality standards:
1. Hitachi is one of the leading brands in the business industry, providing sustainable products that bind customers with the latest technology.
2. Kisan Agri India is a brand of trust for ages. You get the best prices and quality-assured products available.
3. Hi-Max is a renowned brand in the market, established in 2013. It sells quality products, like drill machines, cutting machines etc.
4. Dewalt sells the best power tools at affordable prices and completes big project work with high tools.
However, you can find the petrol chain saw in other brands like Makita chainsaw, bosch chainsaw, cordless chain saw, and hand chain saw
Things to Know Before Buying a Petrol Chainsaw
Know everything
It is important to know everything when you use a machine, especially when buying a petrol chain saw. There are three types of petrol chain saw machines available in the market. One is corded, cordless, and another is petrol. However, you can select the chainsaw depending on your need.
Safety gadgets
Saws are dangerous and can cause severe injury if you're not careful. Always use a dust mask, earplugs and safety goggles when working with saws. Also, familiarise yourself with the tool's instructions before using it.
Safety course
A safety course is available so people can use the machine without harm.
Vibration minimisers
Safety equipment for your next chainsaw adventure. Powered by a powerful engine and vibrating blades, petrol chainsaws can cause tension in your wrist and arms. Consider vibration dampeners or anti-vibration mounts to ensure your old limbs don't suffer from a long day's work.
Don't fall into the paying trap
People often presume buying expensive tools or machines will last and produce great work output. Here it is advised that you don't fall into the trap of buying expensive machines. You must check all the cutting machine prices before buying any product.
Why Industrybuying?
Industrybuying is a one-stop platform for all your industrial needs. We provide products from a wide range of brands across the globe. We provide you with the fastest delivery and easy payment modes to make heavy payments at easy. Enjoy Shopping every day.

Welcome To Industry Buying
Scan the QR code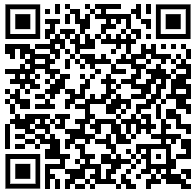 OR
Click to Chat with a Specialist
Thank You
for your valuable feedback


Please enter your e-mail address and we will send you a confirmation mail to reset your password.
Forgot Password
Reset Password
Do you want to add Nestle 3 Options Coffee Tea Vending Machine to cart?
Enter Details for faster checkout