General Purpose Motor
Buy General Purpose Motor Online At Industrybuying
General Purpose motors are intended for usage in daily situations. They may be utilised in various applications, such as compressors, pumps, fans, conveyors, material handling, machine tools, and many more. General-purpose electric motors are accessible in various construction designs, ranging from open industrial steel band designs to closed cast iron designs in single and three phases for demanding applications. Because these motors are designed for "general purpose" use, they may be employed in a variety of applications.
All You Need To Know About All-Purpose Electric Motors
Electric motors are electromechanical devices that convert electrical energy to mechanical energy to operate machinery. These devices generate rotating magnetic fields to provide rotational force and are powered by stored electrical energy or a direct electrical connection. The force is then applied to a shaft, which drives machinery.
While electric motors come in various designs with varying operating and safety characteristics, they may be divided into alternating current (AC) and direct current (DC).
While the power source is the most noticeable distinction between the two motor types, each has unique functions and uses. Because AC motors can provide more torque, many industry professionals see them as more powerful than DC motors. AC motors can power more complicated and delicate equipment, whereas DC motors often power larger equipment with simple maintenance and operating controls.
General Purpose Motors Application
Electric motors are used in a variety of equipment throughout the industry. They are commonly found in:
1. Compressors
3. Heavy-duty equipment
4. HVAC systems
5. Crushers
6. Pumps
The equipment used determines the suitable electric motor for a given application. A motor, for example, must be selected to meet the startup power levels and operational power output needs of the associated machine. Multi-phase motors and motors with varying voltage levels are available, making it easier for motor experts to match industrial equipment with the proper motor. A mismatched motor can cause considerable damage to the machine or cause it to halt and fail.
What Are The Benefits of General Purpose Electric Motor
1. Unlike other electric motors, the general-purpose electric motor may be powered by both DC and AC voltage sources, as the name implies. On the other hand, DC motors can only function effectively when the input source is a DC source. Similarly, AC motors work effectively when the input source is an AC source.
2. The general-purpose electric motor is less expensive than other types of motors. Because of its simple design and the lack of a permanent magnet stator wrapping around the revolving rotor, it is cost-effective.
3. general purpose electric motors can generate high torque at low speeds, allowing them to be used in a wide range of standard handheld equipment powered directly by an AC mains supply.
3. They may rotate at high speeds due to increased current ranging from 3.6K RPM to 25K RPM. due to the series construction of field winding and armature winding, similar to series DC motors. As a result, they can be used in applications that need extremely fast rotations.
4. Because of the general purpose electric motor's tiny size and lightweight, it is chosen in many portable tools that require a compact size.
5. Power ratings for general-purpose electric motors can range from 5W to 500W. The general-purpose electric motor is employed in portable drill machines and blenders due to its higher rating and small size.
7. Eddy current losses occur in standard DC motors owing to the heating of the motor's magnetic components when AC is introduced. The motor's total efficiency is reduced due to this eddy current. However, in the case of general-purpose electric motors, eddy current and loss of efficiency due to magnetic component heating are avoided owing to the use of electromagnetic field winding instead of permanent magnets and the capacity to run at both supplies. Due to this feature, they have been employed in railway 15KV AC electrification traction motors.
8. There are also general-purpose electric motors with modest input power ratings ranging from 5W to 10W. These low-power general-purpose electric motors have found employment in portable applications such as hairdryers, fans, electric shavers, and motion projectors.
9. The 3-phase induction motor speed may be controlled using a basic governor or advanced PWM approaches. The universal motor can also run at variable speeds, making it suitable for many contemporary tools that require speed control. As a result, the universal motor is utilised in a variety of household applications, including food mixers, vacuum cleaners, kitchen appliances, and sewing machines.
Top Quality General Purpose Electric Motor
Numerous general-purpose electric motors are available on Industrybuying.com; Here are a few to choose from.
These electric motors are exclusively available on Industrybuying at wholesale price.

Welcome To Industry Buying
Scan the QR code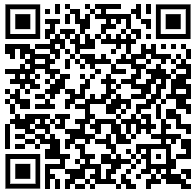 OR
Click to Chat with a Specialist
Thank You
for your valuable feedback


Please enter your e-mail address and we will send you a confirmation mail to reset your password.
Forgot Password
Reset Password
Do you want to add Nestle 3 Options Coffee Tea Vending Machine to cart?
Enter Details for faster checkout