Sinks & Fountains
Buy Sinks & Fountains Online At Industrybuying
A kitchen sink is an important part of a kitchen as it has to withstand rough handling by the users and needs to be sturdy. We ensure that our kitchen sinks are functional, durable, scratch resistant, and easy to clean. Our range of kitchen sinks comes in different finishes, including glossy, satin and anti-scratch. You can choose between stainless steel, solid surface, enamel-coated cast iron or composite Sinks & Fountains according to your requirement.
Industrybuying is a renowned name in manufacturing and supplying a wide assortment of kitchen sinks. Our offered kitchen sinks are widely appreciated for features such as smooth finish, durability, rust resistance and excellent colourfastness. The collection includes a double bowl sink and a triple bowl sink.
What are The Types of Sink Available at Industrybuying?
The platform is stored with plenty of stainless steel kitchen sinks under affordable pricing. Each product is available with specific features that will help in purchasing the right kitchen tool:
Hindware Stainless Steel Kitchen Sinks & Fountains
The Hindware Domingo kitchen sink is ideally designed to enhance the overall appearance of your kitchen. Made from high-quality Stainless steel, this Sink is durable and easy to maintain. The Sink has a smooth and satin finish that makes it more attractive, preventing stains and scratches from forming on its surface over time. The Sink features a stylish square bowl that can hold plenty of water, thus allowing you to wash large utensils easily.
Jaquar Single Lever Sinks & Fountains
This elegant Florentine single lever sink mixer is perfect for renovating your bathroom. Featuring a high-quality brass construction, this mixer is both durable and stylish. It comes with a swivel spout that makes it easy to clean and provides a modern finish to your bathroom. An easy installation process can be installed in both new and existing sinks easily.
Nirali Grace Plain Satin Finish Kitchen Sink
Nirali Grace Single Lever Mixer Sink, Chrome A fine Italian-designed product. Made using high-quality material and modern processes to ensure durability, this Sink will last for many years. It is easy to clean and maintain.
Neelkanth Sink Waste Connector
Neelkanth Sink Waste Connector NK AC7 has been designed to upgrade any existing sink and provides a simple, efficient and economical means of disposing of wastewater from a bathroom. The solid brass construction ensures the smooth functioning of the waste connector, and its quality ensures durability. It is easy to install as it comes with PVC fitting.
Carysil Elegance Series Gloss Stainless Steel Kitchen Sink
Carysil Elegance Series is a Gloss Stainless Steel Sink. It comes with an elegant finish, and it can be used in all kitchen types, such as modern, contemporary and minimalist kitchens. The Sink has a 20mm depth and a 75mm diameter overflow.
Things to Remember When Buying Sinks & Fountains
Check the Material
When it comes to kitchen sinks, there are many materials to choose from—porcelain, stainless steel, and cast iron, to name a few. Be realistic about how much use the Sink will get and how frequently (and thoroughly) you plan to clean it. If you're a little tougher on your kitchen sink, it might be smart to invest in a stainless steel sink.
Choose a drop-in or undermount.
If you love a clean kitchen, this Sink is for you: Because there's no lip, dirt and grime can't get stuck between the Sink and the edge of the countertop. Plus, under-mount sinks are considered a high-end option, so this stylish kitchen sink could boost your home's resale value.
Select the Right Size
Sink size is one of the most important things to consider when planning a kitchen remodel. Your size will likely depend on your budget and how much countertop space you have available. You might consider using a standard-sized sink (about 22 to 33 inches long) if you're not an avid cook and don't do a lot of prep work at home. If you have more room, consider a larger sink—a farmhouse-style one has extra drawers and storage options that can come in handy in a smaller kitchen space.
Determine if you'll need to adjust the cabinets
Make sure the existing cabinets can accommodate the depth and weight of the new Sink. For example, a porcelain farmhouse sink that's filled with water can easily weigh over 100 pounds—the cabinetry has to be able to withstand that.
Pick a side: single or double bowl?
A single bowl kitchen sink is ideal if you want to be able to use a whole large space without a divider in the middle. Single bowl kitchen sinks love large pans, big serving dishes and anything else that needs doing on one side at once!
Check Out The Brands Available at Industrybuying
Carysil, Cera, CROCODILE, Cello, Jaquar, Hindware, Invento, IB BASICS and the list continues. There are many brands selling the best kitchen sink in India. If you are in search of purchasing stainless steel or a single bowl sink then you have come to the right place. Down below, you can check the
Pricing List to Understand the Market Price
| S. No | Product | Market Price | Industrybuying Price |
| --- | --- | --- | --- |
| 1 | | Rs. 10,000 | Rs. 9,290 |
| 2 | Hindware Cameron Stainless Steel Kitchen Sink | Rs. 35,000 | Rs. 34,662 |
| 3 | | Rs. 7,500 | Rs. 6,726 |
| 4 | Nirali 19 x 16 inch Maxell Single Bowl Kitchen Sink | Rs.15,500 | Rs. 14,818 |
| 5 | | Rs.53,000 | Rs. 52,064 |
FAQs
1. What to consider when buying a sink?
If you're only replacing an old kitchen sink, you must consider the size, shape and type of fitting. You want a perfect size neither to big or small. If you have plans to set up a new kitchen, it will give you more freedom when choosing and buying.
2. What is the easiest sink to keep clean?
Porcelain, Ceramic and Fireclay Kitchen Sinks
Their non-porous and high gloss finish gives the sinks stain-resistant and fairly easy to keep clean using normal everyday household cleaning products.
3. What's a better 16 or 18-gauge sink?
THICKER GAUGES
Many home renovation choices recommend 16 to 18 gauges as a good choice for a stainless steel kitchen sink. Buying a good quality stainless steel kitchen sink is 18-gauge, 0.0500 inches. The more costly, 16-gauge stainless sink is often touted as a luxury sink and is 0.0625 inches thick.

Welcome To Industry Buying
Scan the QR code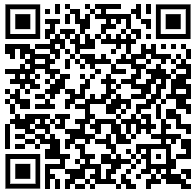 OR
Click to Chat with a Specialist
Thank You
for your valuable feedback


Please enter your e-mail address and we will send you a confirmation mail to reset your password.
Forgot Password
Reset Password
Do you want to add Nestle 3 Options Coffee Tea Vending Machine to cart?
Enter Details for faster checkout