Textile Cutting Machine
Buy Textile Cutting Machine Online At Industrybuying
Textile cutting machines are used in the garment industry to cut the fabric of a complete garment or a single component. This machine contains three processors which control the cutting machine, which cuts, e.g. buttons and pockets, using different knives and scissors.
In bulk garment manufacturing, these textile cutting machines are used to cut the fabric into the desired shape, size or pattern. Cutting machine is necessary for any industry. Different cutting machines and equipment are available for cutting fabrics, and machines are used as per requirement and production volume.
Cutting machines and equipment can be categorized as follows:
Manual Textile Cutting Machine:
Steel hand scissors are used for cutting fabric plies manually. They are easy to use and popular in the cutting department. Factories may have semiautomatic and fully automatic machines for fabric cutting, but they cannot avoid the use of scissor machines when cutting fabrics by hand.
Straight Knife Cutting Machine:
This machine is often used for cutting operations that require stripping the fabric into strips before preshrinking and will be used in conjunction with a vertical hydraulic press to aid in the overall operation. It is a common means of cutting in conventional cutting rooms because of its versatility, portability and economy. If a band knife is not available or practical, then this will be an excellent alternative to achieving superior results.
Band Knife Cutting Machine:
Band Knives Cutting Machines are used when the best cutting accuracy is required. The pieces need to be cut on a block and then cut on a band knife where the blade is used in a circular motion around the cutting line.
Round Knife Cutting Machine:
A Round Knife Cutting Machine is used only for straight lines or lower no of lays of relatively few plies. It can be used with any fabric and can cut any shape. The blade is completely round and comes in a variety of sizes that range from ¼" to 3'.
Die Cutting Machines:
Die Cutting a Machine is a semiautomatic machine useful where small motifs with particular shapes and patterns are needed. It can perform circular, straight and curved cutting on various fabric materials (cotton, polyester and nylon) with different cutting widths.
Computerized Cutting Machines:
Computerized Cutting Machines are used when a high volume of garments is manufactured. In the automatic cutting room, fabrics are spread on the table by an auto spreader, and the lay is positioned on the cutting table prior to automatic cutting.
Advantages of using a Textile Cutting Machine
Advantages:
1. Comparatively cheap and can be moved easily
2. Fabric can be cut in more curved lines
3. Suitable for many productions because the fabric can be cut up to the layer height of 10 inches
4. Fabric can be cut at any angle
5. Fabrics are cut more accurately and perfectly
6. Suitable for cutting the small parts of garments accurately
7. It is easy to cut the fabrics at any angle or in angular shapes
8. Due to the facility of using templates, accurate and consistent cuttings are much easier
9. Less risky of an accident than a straight knife or a round knife machine
Best Brands dealing in Textile Cutting Machine
LPI, Revo, Allespack, Detech, OWBOOS, and Philips are some of the brands dealing in Textile Cutting Machines at Industrybuying.
Top-Selling Textile Cutting Machines at Industrybuying
| S. No | Product | Market Price | Industrybuying Price |
| --- | --- | --- | --- |
| 1 | LPI Double Needle With Oil Pump Bag Sewing Machine DE-DA | Rs.7,990 | Rs.7,380 |
| 2 | Revo 1600-1800 Stitches/min Single Needle Bag Closer Sewing Machine DA with Oil Pump | Rs.7,300 | Rs.6,990 |
| 3 | | Rs.9,000 | Rs.8,980 |
| 4 | Detech Cloth Cutting Machine Cutman-110 | Rs.7,200 | Rs.6,880 |
| 5 | OWBOOS 1200W Industrial Electric Steam Iron with 4 Ltr Water Tank OWB-96 | Rs.4,290 | Rs.3,990 |
| 6 | | Rs.26,200 | Rs.25,990 |
General Frequently asked questions
Q1. How can we do the maintenance of a Textile Cutting Machine?
1. Regular Maintenance
2. Proper Lubrication
3. Replacement of necessary parts
Q2. What are the precautions that should be taken while using a Textile Cutting Machine?
Some important precautions that should be taken while using a Textile Cutting Machine are:
1. Repair and maintenance work must be done after switching off the textile machine
2. Make sure that you are carefully handling all the components and parts
3. Use correct tools for every job
4. The components of the machine should not be too tight or too loose
5. Make sure that all the tasks are being carried out by a professional
Q3. Where should we buy good quality Textile Cutting Machine online?
Industrybuying is your one-stop online shop for buying premium quality textile cutting machines online. We offer the best quality machines from top brands at wholesale prices with flexible payment options.

Welcome To Industry Buying
Scan the QR code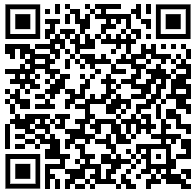 OR
Click to Chat with a Specialist
Thank You
for your valuable feedback


Please enter your e-mail address and we will send you a confirmation mail to reset your password.
Forgot Password
Reset Password
Do you want to add Nestle 3 Options Coffee Tea Vending Machine to cart?
Enter Details for faster checkout